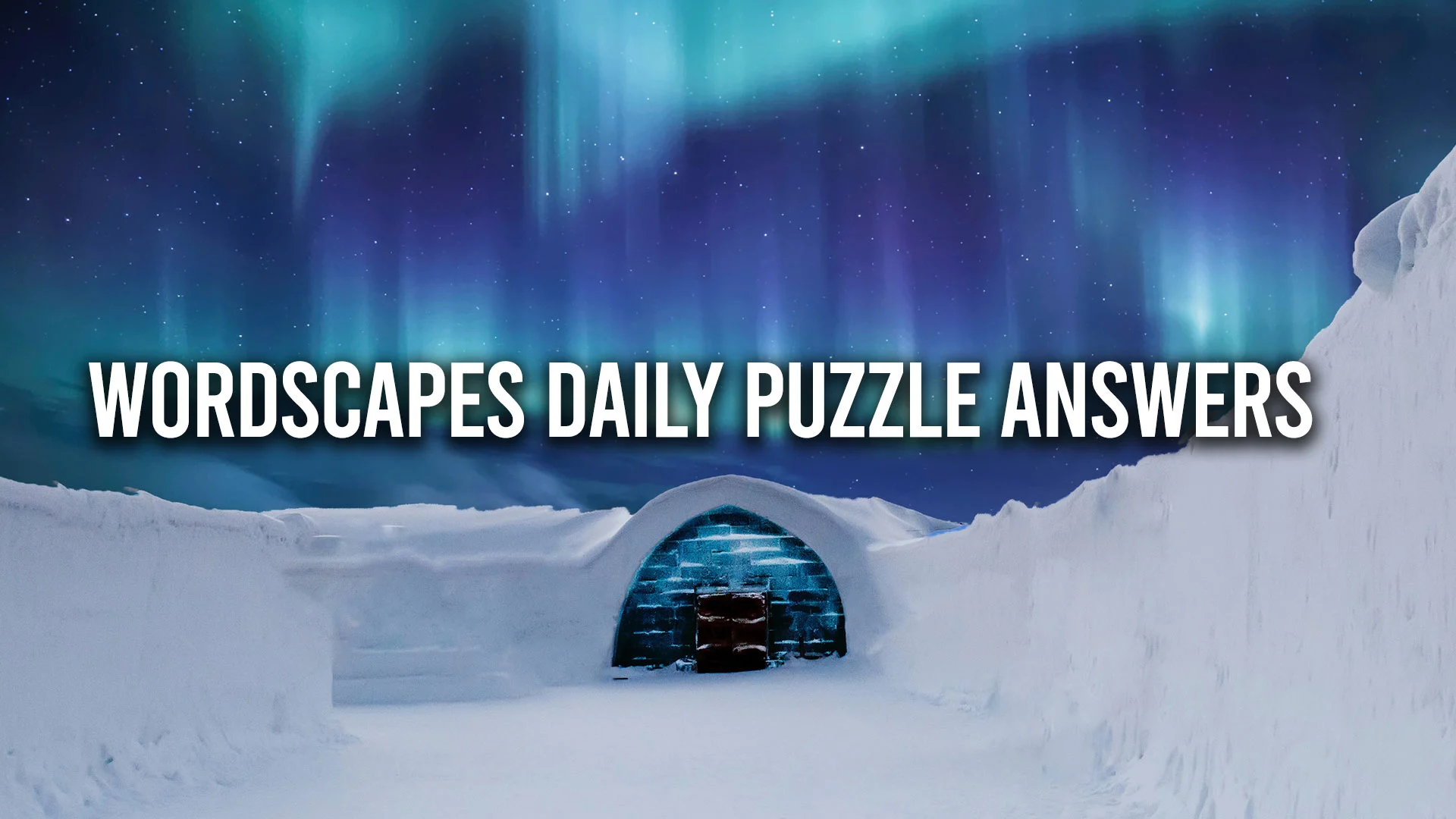 We're here to help you out with today's Wordscapes March 19 2023 daily puzzle answers. Today's puzzle has a total of 12 words, derived from 7 letters: U, L, C, T, E, T, E. Check out the answers below if you need any help.
We complete and post the daily puzzle every day, so check back later if you ever need help during your Wordscapes adventure. Bookmark our Wordscapes section if you ever need help with any future daily puzzles.
Wordscapes Daily Puzzle Answers March 19 2023
The answers to the Wordscapes daily puzzle on March 19 2023 are:
CUE
CUT
LET
TEE
EEL
CLUE
CULT
CUTE
LUTE
ELECT
CUTLET
LETTUCE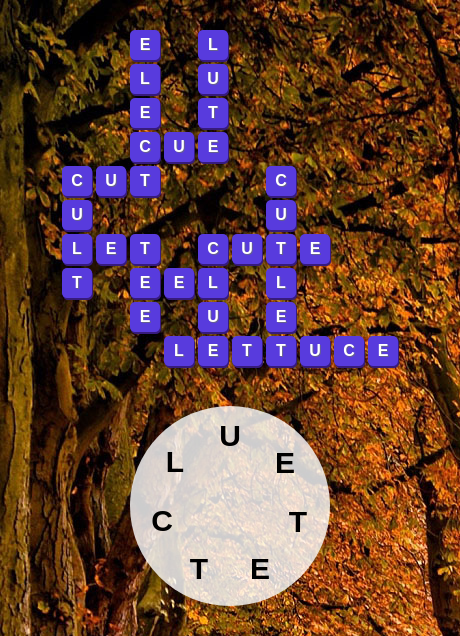 Wordscapes March 19 2023 Daily Puzzle Definitions
CUE - a thing said or done that serves as a signal to an actor or other performer to enter or to begin their speech or performance.
CUT - make an opening, incision, or wound in (something) with a sharp-edged tool or object
LET - not prevent or forbid; allow
TEE - the letter T, or a shape like that of a capital T.
EEL - a snake-like fish with a slender elongated body and poorly developed fins, proverbial for its slipperiness.
CLUE - a piece of evidence or information used in the detection of a crime or solving of a mystery
CULT - a system of religious veneration and devotion directed toward a particular figure or object
CUTE - appealing in a pretty or endearing way
LUTE - a plucked stringed instrument with a long neck bearing frets and a rounded body with a flat front that is shaped like a halved egg.
ELECT - choose (someone) to hold public office or some other position by voting
CUTLET - a portion of sliced meat breaded and served either grilled or fried
LETTUCE - a cultivated plant of the daisy family, with edible leaves that are a usual ingredient of salads. Many varieties of lettuce have been developed with a range of form, texture, and color.
Definitions via Oxford Languages.
That's everything you need to know about today's Wordscapes March 19 2023 daily puzzle answers. For more answers, guides, and puzzles, visit our website's word games section.
Wordscapes is available for Android and iOS devices on Google Play and App Store.