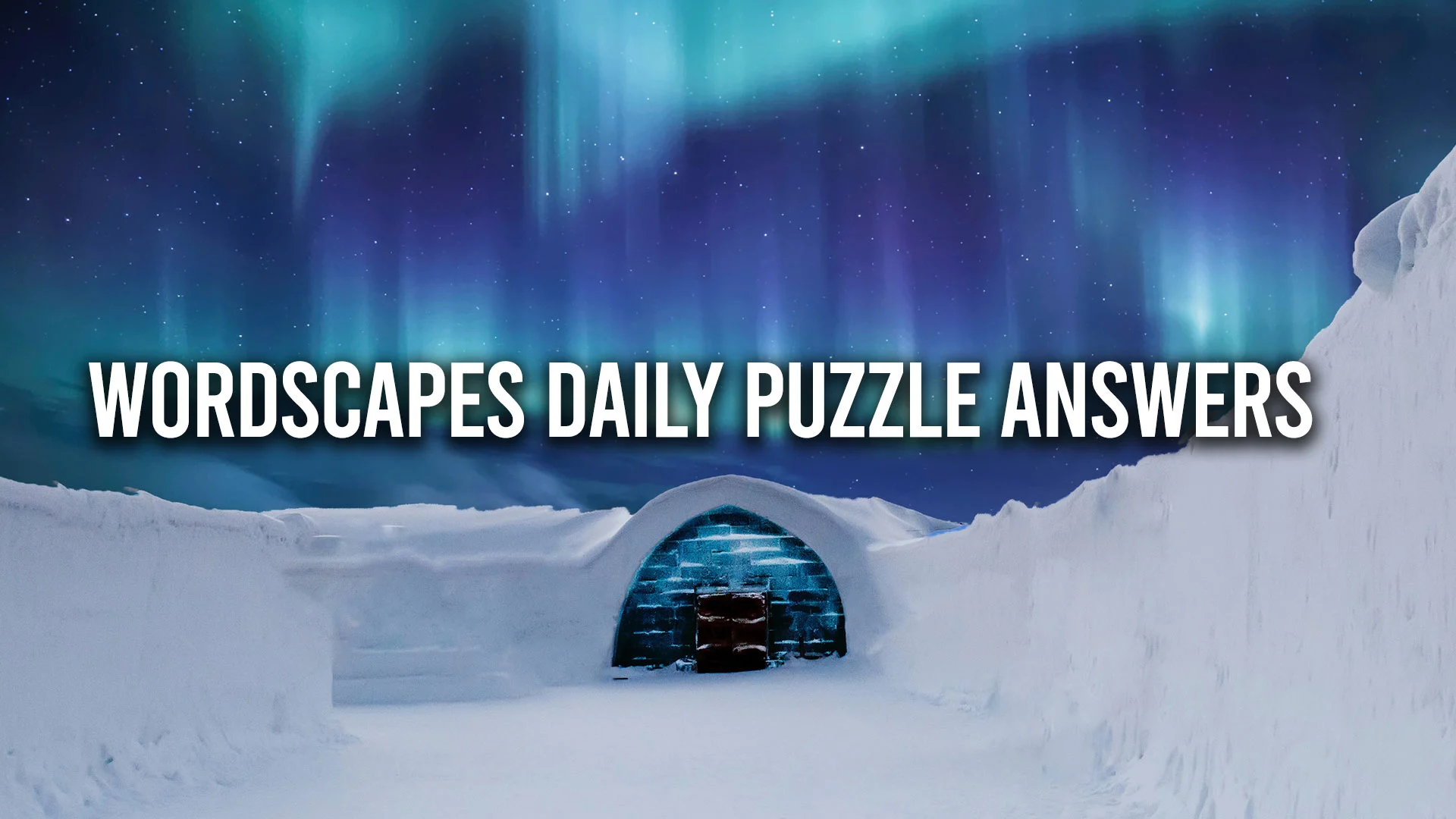 We're here to help you out with today's Wordscapes November 15 2022 daily puzzle answers. Today's puzzle has a total of 10 words, derived from 6 letters: I, N, U, S, N, O. Check out the answers below if you need any help.
We complete and post the daily puzzle every day, so check back later if you ever need help during your Wordscapes adventure. Bookmark our Wordscapes section if you ever need help with any future daily puzzles.
Wordscapes Daily Puzzle Answers November 15 2022
The answers to the Wordscapes daily puzzle on November 15 2022 are:
INN
ION
NUN
SIN
SON
SUN
NOUN
ONUS
UNION
UNISON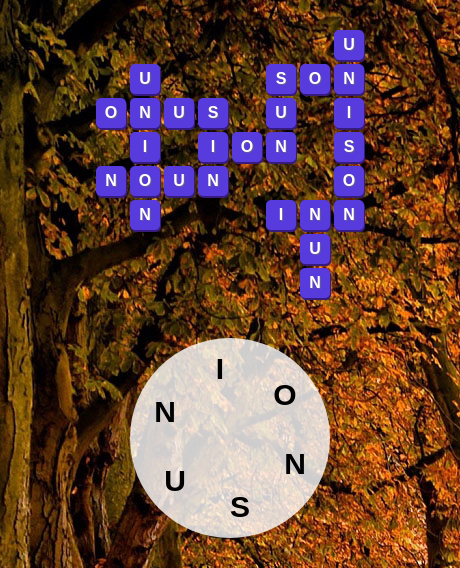 Wordscapes November 15 2022 Daily Puzzle Definitions
INN - an establishment providing accommodations, food, and drink, especially for travelers.
ION - an atom or molecule with a net electric charge due to the loss or gain of one or more electrons
NUN - a member of a religious community of women, especially a cloistered one, living under vows of poverty, chastity, and obedience.
SIN - an immoral act considered to be a transgression against divine law
SON - a boy or man in relation to either or both of his parents.
SUN - the star around which the earth orbits
NOUN - a word (other than a pronoun) used to identify any of a class of people, places, or things (common noun), or to name a particular one of these (proper noun)
ONUS - used to refer to something that is one's duty or responsibility
UNION - the action or fact of joining or being joined, especially in a political context
UNISON - simultaneous performance of action or utterance of speech
Definitions via Oxford Languages.
That's everything you need to know about today's Wordscapes November 15 2022 daily puzzle answers. For more answers, guides, and puzzles, visit our website's word games section.
Wordscapes is available for Android and iOS devices on Google Play and App Store.