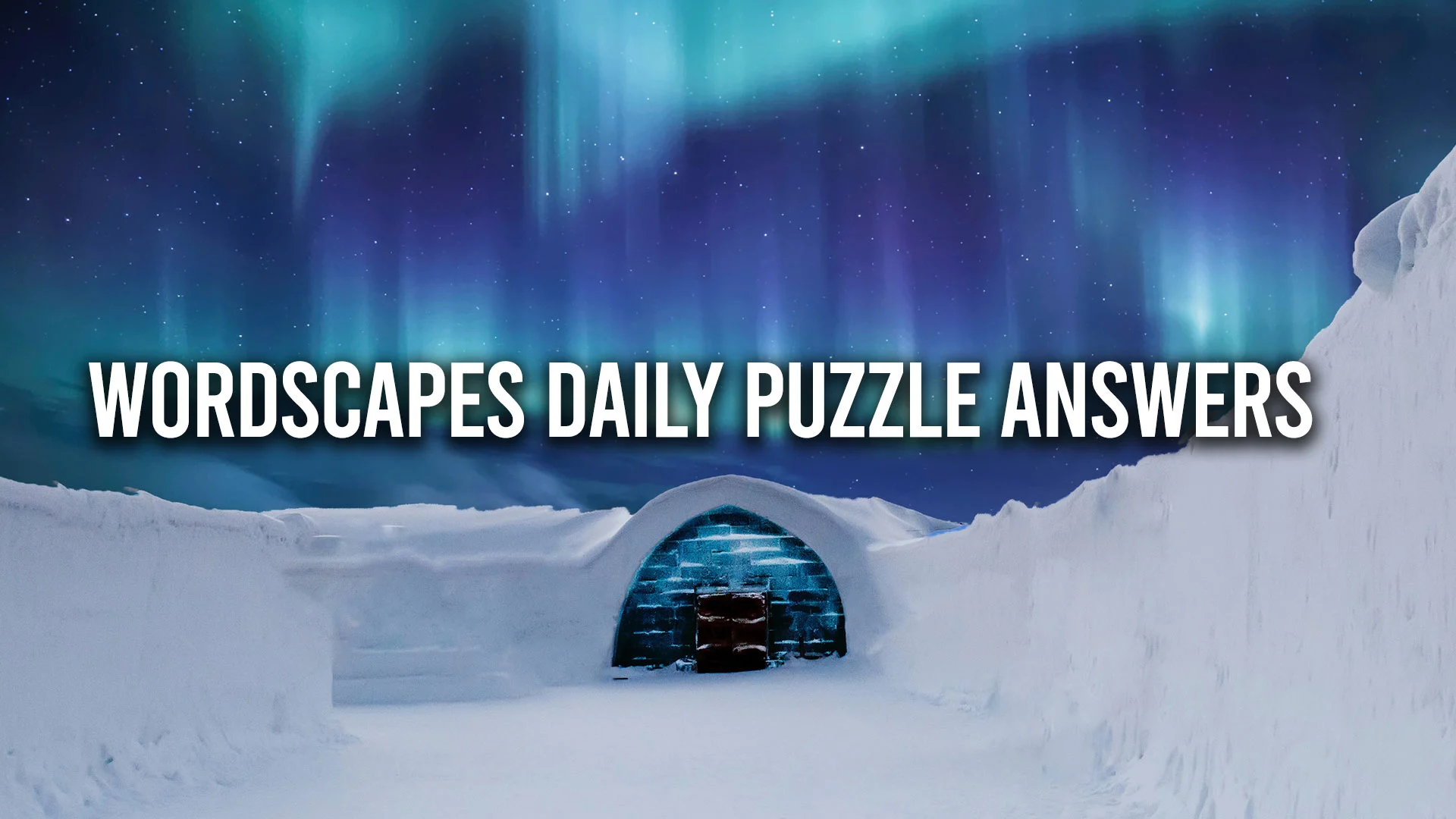 We're here to help you out with today's Wordscapes November 26 2022 daily puzzle answers. Today's puzzle has a total of 12 words, derived from 7 letters: S, S, E, P, E, M, R. Check out the answers below if you need any help.
We complete and post the daily puzzle every day, so check back later if you ever need help during your Wordscapes adventure. Bookmark our Wordscapes section if you ever need help with any future daily puzzles.
Wordscapes Daily Puzzle Answers November 26 2022
The answers to the Wordscapes daily puzzle on November 26 2022 are:
MERE
MESS
PEER
SEEM
SEES
REPS
SEER
SEEP
PRESS
SPERM
SPREE
EMPRESS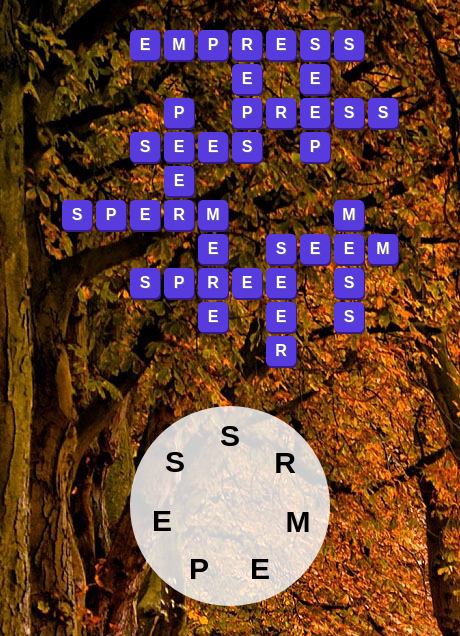 Wordscapes November 26 2022 Daily Puzzle Definitions
MERE - that is solely or no more or better than what is specified
MESS - a dirty or untidy state of things or of a place
PEER - look keenly or with difficulty at someone or something
SEEM - give the impression or sensation of being something or having a particular quality
SEES - perceive with the eyes; discern visually
REPS - a representative
SEER - a person who is supposed to be able, through supernatural insight, to see what the future holds
SEEP - (of a liquid) flow or leak slowly through porous material or small holes
PRESS - move or cause to move into a position of contact with something by exerting continuous physical force
SPERM - semen.
SPREE - a spell or sustained period of unrestrained activity of a particular kind
EMPRESS - a woman who is a sovereign ruler of great power and rank, especially one ruling an empire
Definitions via Oxford Languages.
That's everything you need to know about today's Wordscapes November 26 2022 daily puzzle answers. For more answers, guides, and puzzles, visit our website's word games section.
Wordscapes is available for Android and iOS devices on Google Play and App Store.