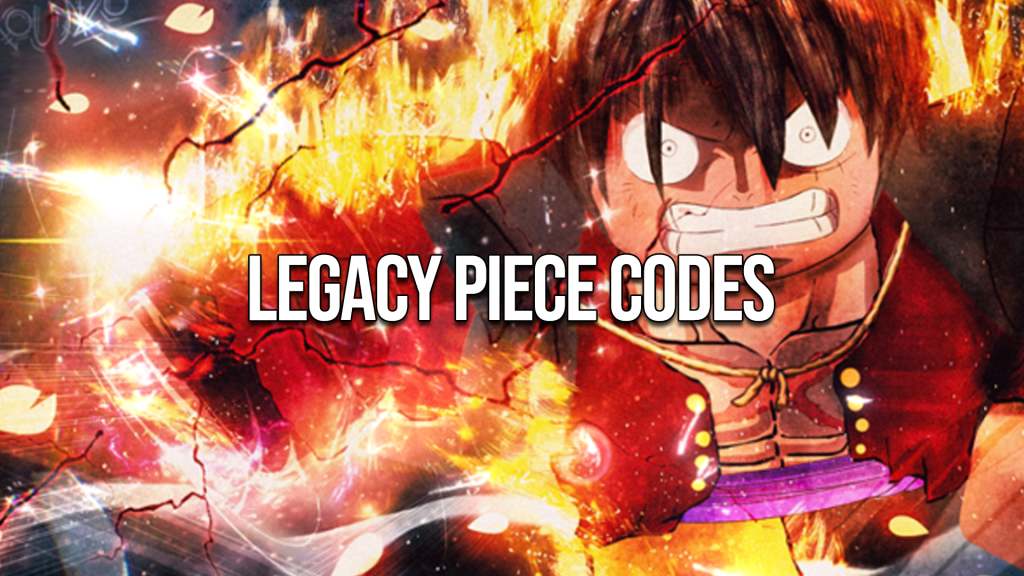 Roblox is well-known for its anime-inspired experiences, especially open-world RPGs. One of the main inspirations for such games is One Piece, and Roblox's World Sale experience is one that takes inspiration from the popular Japanese Manga from Eiichiro Oda. Legacy Piece is an open-world RPG where players can explore the open world, complete quests, and train to become the strongest fighter in the game.
Use the Legacy Piece codes list below to gain in-game freebies, including bonus experience boosts, free gems, gold, and stat resets. The code rewards can be extremely useful when it comes to leveling up quickly and unleashing your full potential. The catch is that codes expire quickly, so you may want to bookmark this page and check back daily for updates.
If you want to try out more Roblox games, check out our Zombie Army Simulator codes page for even more freebies.
February 3 2023: We checked for new Legacy Piece codes.
Legacy Piece Codes
Active Legacy Piece codes:
QUAKEBUFFCODE: Double XP for 1 hour, 50K Gold
QUAKEBUFFRESET: Free Stat Reset
SHUTDOWNCODE: Double XP for 1 Hour
SHUTDOWNCODE2: Free Stat Reset
SHUTDOWNCODE3: 75K Gold
REBALANCERESET: Free Stat Reset
REBALANCEEXP: Double XP for 30 minutes
RELAUNCHRESET: Free Stat Reset
RELAUNCHDAY: Double XP for 24 Hours
SHANKSUPDATE: Double XP for 1 hour, 50K Gold
DOUGHMAN: Double XP for 30 minutes, 50K Gold
RESETME6: Free Stat Reset
RESETME7: Free Stat Reset
G2: Double XP for 30 minutes
800VISITS: Double XP for 30 minutes
2KLIKES: Free Stat Reset
DARKBEARD: Double XP for 30 minutes
RESETME4: Free Stat Reset
RESETME5: Free Stat Reset
GEMFIXWOOT: Double XP for 1 hour
PAWPAW: Double XP for 30 minutes
UPDATE6: Free Stat Reset
UPDATE5: Free Stat Reset
OPERATIONNOMI: Double XP for 1 hour
COREFIXES: Double XP for 2 hours
NEWTRACKER: Double XP for 30 minutes
NPCUPDATE: Free Stat Reset
PIKAFLIGHTFIX: 75K Gold, Double XP for 30 Minutes
ALLSYSTEM: Double XP for 1 hour
NEWSTARTER: Double XP for 5 minutes
NEWRARITIES: 5K Gold
ANOTHAONE: Free Stat Reset
MARINEFORD: Double XP for 30 minutes
RESETYO: Free Stat Reset
BOSSUPDATE: 20K Gold
500KVISITS: Double XP for 30 minutes, 15K Gold
REFRESHSTATS: Free Stat Reset
QUESTBUFF: Double XP for 15 minutes, 10K Gold
Expired Legacy Piece codes:
6KMEMBERS
5KFAVS
400KVISITS
1KLIKES
MOCHIMOCHI
4KMEMBERS
3KFAVS
VFXFIX
SOSORRY
ANOTHERRESET
XPBUFFS
STORAGE
MOREFIXES
THANKYOU
VexxGoated
OgSwoleVexx
DATAFIX
STATRESETBOI
What are Roblox Legacy Piece codes?
Legacy Piece codes are strings of letters and numbers given out by the game developer. These limited-time codes can be redeemed in-game for exclusive rewards like free gems, coins, stat resets, and experience boosts. Codes expire after a short time, so check them often to avoid missing out on freebies.
How do I redeem codes for Legacy Piece?
Roblox players can redeem codes in Legacy Piece by launching the game and tapping on the Options button on the bottom lefthand side of the screen. Enter a working code in the redemption box shown on the Options page, and then tap on the Redeem Code button to claim the corresponding reward.
How do I get more Legacy Piece codes?
The best way to get new codes for Legacy Piece is by joining the official community Discord server. Fans can chat with other players, get updates about the game, and learn about what the developers are working on by joining their Discord. Follow along with our code wiki on this page to stay in the loop with new codes, as we gather them from all over the internet.
To play Legacy Piece, download the Roblox application from Google Play and the App Store.