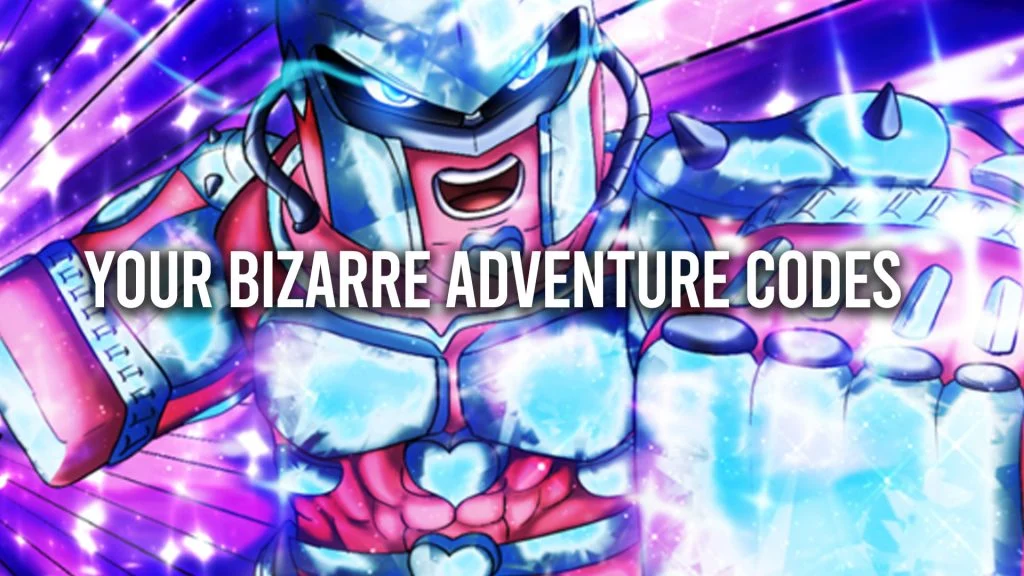 Anime games are huge on the Roblox platform, so it's no surprise that one of the most successful games is based on one of the most well-known Japanese anime series of all time — JoJo's Bizarre Adventure. Your Bizarre Adventure is an experience developed by Bizarre Studios for the Roblox metaverse. In this MMORPG, players obtain abilities by finding Stands to dominate their enemies.
Find the most recent Your Bizarre Adventure codes list below to get some free in-game arrows, rokakakas, and other in-game items to help you grow more powerful. Codes expire quickly, though, so you might want to bookmark this page and check back daily for updates — especially if you don't want to miss out on free Lucky Arrows!
Love fighting games but want to take a break from YBA? Head over to our Combat Warriors codes, Evade codes, and Blox Fruits codes to try something new and claim some free in-game goodies while you're at it. Visit our Roblox guides wiki page for more codes and walkthroughs for your favorite games.
February 4 2023: New update released. 1 Your Bizarre Adventure code expired.
Your Bizarre Adventure Codes
Active codes:
this code makes me soft and wet: Luck Arrow
PatienceIsAppreciated: Lucky Arrow
Expired codes:
CantThinkOfName
SorryAboutYourQuests
YummersOneMillionLikes
HUGE
YareYareDawa
OMG700KLIKES
600kLikesFTW
LUCKY_420k_LIKES
200kLikesBruh
YES150kSubs
100kSubsLesGOO
80kSubsTHX
ily
What are Roblox Your Bizarre Adventure Codes?
Your Bizarre Adventure codes are promotions given out by the game developer. These limited-time codes can be redeemed for free in-game items like Lucky and Mysterious Arrows, Rokakakas, Hearts, and more. Codes expire quickly, so check for new ones often to avoid missing out on freebies.
How do I redeem codes for Your Bizarre Adventure?
To redeem codes for Your Bizarre Adventure:
Launch Your Bizarre Adventure on the Roblox platform.
Click the menu button at the bottom right of the screen.

Click on the Settings button on the Settings menu.

Enter a working code into the code redemption box.

Press the Redeem Code button and enjoy your free rewards.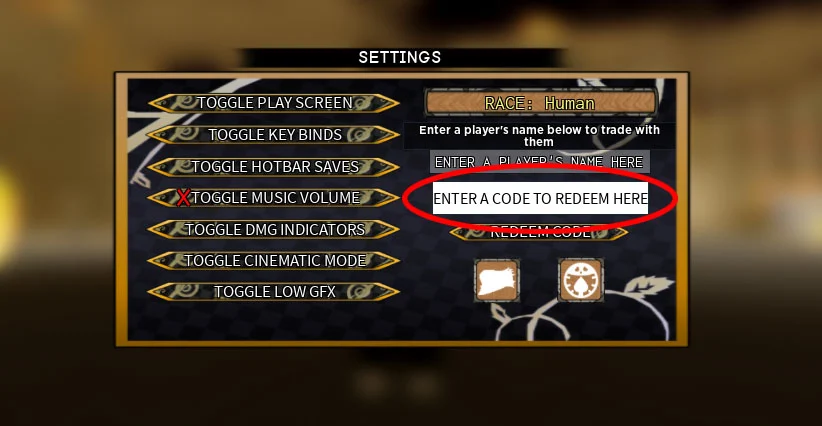 How do I get more Your Bizarre Adventure codes?
The best way to get new codes for Your Bizarre Adventure is by following the Your Bizarre Adventure Roblox page. You can also join the Your Bizarre Adventure Discord to stay up-to-date with any announcements. We monitor all the known YBA code sources here and add them to our code wiki for your convenience, so follow along if you never want to miss out on freebies.
That's our list of YBA codes so you can claim the most up-to-date rewards and freebies. Get more free stuff from our Roblox game codes page, your comprehensive guide to the most popular experiences on the platform.