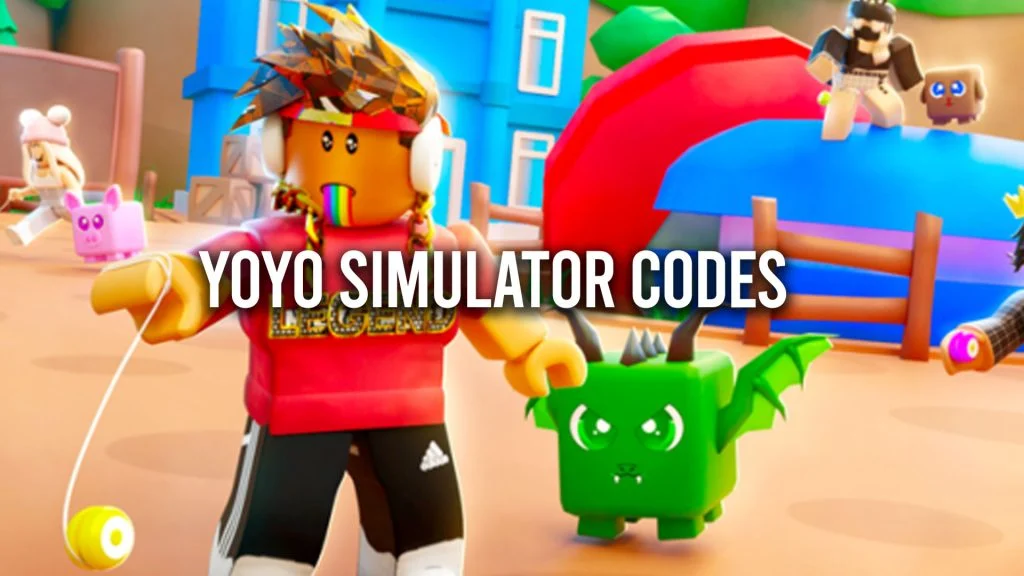 Before the digital age, yoyos were once one of the most exciting toys in the world. The yoyo, which dates back to the 17th century when they were called a bandalore, is an axle connected to two discs and a string. If you want to experience some yoyo action online, you can do so in Roblox's new experience called YoYo Simulator. In this game, players can swing their yoyos to rack up coins and buy better ones. Explore new worlds, collect pets, and upgrade your DNA to become more skillful.
New players can use the YoYo Simulator codes list below to get some extra in-game coins. Use these to get a headstart on your adventure and hatch some pets right off the bat. The catch is that these codes typically expire fast, so you'll want to take advantage of them while they last. Bookmark this page and check back daily for updates!
If you want to try out some other collection simulator games on Roblox, head over to our Pet Simulator X codes page. Visit our Roblox guides wiki page for more codes and walkthroughs for your favorite games.
January 30 2023: We checked for new YoYo Simulator codes.
YoYo Simulator Codes
Active YoYo Simulator codes:
20KFAVORITES: 10000 Coins
800KMEMBERS: 10000 Coins
700KMEMBERS: 10000 Coins
10KLIKES: 10000 Coins
5KLIKES: 2500 Coins
10KFAVORITES: 2500 Coins
600KMEMBERS: 2500 Coins
2KLIKES: 2500 Coins
UPDATE 1: 5000 Gems
R3LEASE: 250 Coins
1KFAVORITES: 2500 Coins
100KVISITS: 10000 Coins
1KLIKES: 5000 Coins
Expired YoYo Simulator Codes:
There are no expired codes at this time.
What are Roblox YoYo Simulator codes?
YoYo Simulator codes are strings of letters and numbers given out by the game developer. These limited-time codes can be redeemed in-game for free coins, which can be used to hatch new pets and collect better yoyos. Codes expire after a short time, so check them often to avoid missing out on freebies.
How do I redeem codes for YoYo Simulator?
Roblox players can redeem codes in YoYo Simulator by following these steps:
Launch YoYo Simulator on the Roblox platform.
Tap on the codes button at the right side of the screen.
Enter a working code into the code redemption box and press Redeem.
Enjoy your free in-game rewards.
How do I get more YoYo Simulator codes?
The best way to get new codes for YoYo Simulator is by following the YoYo Simulator Roblox page. You can also join YoYo Simulator Discord to get the latest announcements from the developer. We monitor all the known code sources here and add them to our code wiki for your convenience, so follow along if you never want to miss out on freebies.
To play YoYo Simulator, download the Roblox application from Google Play and the App Store.