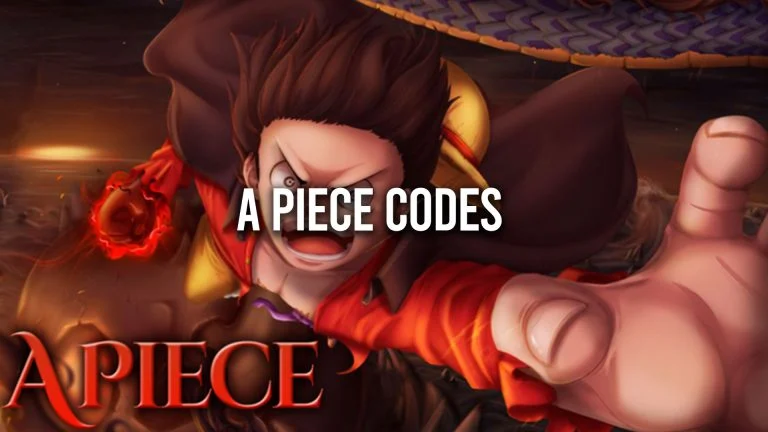 A Piece is a One Piece-inspired Roblox game from developer Arch Studios. The game is all about obtaining Devil Fruit to unleash powerful abilities and using the powers to quest through the world and take down powerful enemies.
Players looking for some extra Fruit spins and other rewards can use these working A Piece codes to get some freebies. The developer often releases new codes, and existing codes only work for a while, so stay tuned for more updates!
For more Roblox codes, visit our Shindo Life codes, Sword Factory X codes, Grand Piece Online codes, and Combat Warriors codes pages.
February 3 2023: New update released. We added 1 new A Piece code.
Working A Piece Codes
! CODE 2000SPINS: 2000 Fruit Spins
! CODE NEWGAMESOON: Fruit Spins
! CODE 10MVISITSOON: Fruit Spins
! CODE LIKEGAMENOW: 1050 Fruit Spins
! CODE LIKETHEGAMEFORGEAR5: Gear 5 Sword (Must be Lvl 30)
! CODE 1000SPINS : 1000 Fruit Spins
! CODE 950SPINS: 950 Fruit Spins
! CODE 900SPINS: 900 Fruit Spins
! CODE 850SPINS: 850 Fruit Spins
Expired codes:
! CODE 800SPINS
! CODE 750SPINS
! CODE 700SPINS
! CODE 650SPINS
! CODE 600SPINS
! CODE 450SPINS
! CODE 400SPINS
Visit our Roblox game codes page for more freebies for your favorite Roblox games!
How do I redeem codes for A Piece?
A Piece codes are redeemed through the in-game chat box. You can press the "/" key on your keyboard or tap the speech bubble on the top of the screen to open the chat box. Paste a code directly into the chat (including the "! code" part), and then send your message to get the rewards.
Where do I get more A Piece codes?
Players looking for more A Piece codes can occasionally find them on the A Piece game page on Roblox. There's also an Arch Studios Discord server players can join for game updates, announcements, and codes. Otherwise, we post all the new codes on this page for your convenience!
To play A Piece, download the Roblox application from Google Play and the App Store.