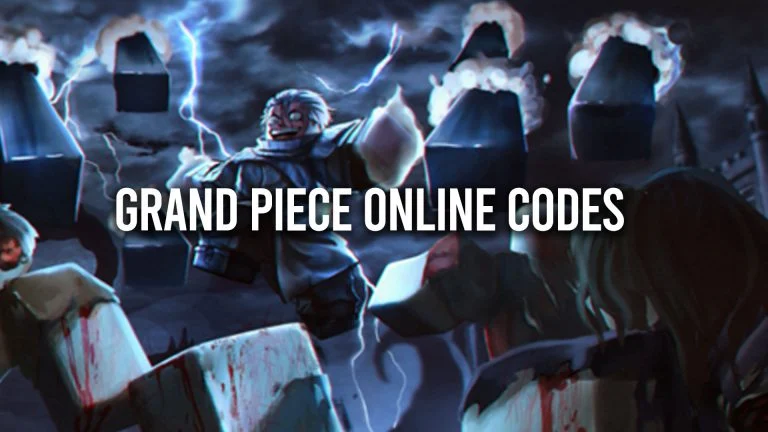 As far as anime games on Roblox are concerned, Grand Piece Online is undoubtedly one of the platform's longest-standing and most popular games. In this open-world RPG inspired by One Piece, players can explore the world and search for treasure and exotics fruits to gain powers. Level up and challenge dangerous enemies to unlock mysterious items.
Players can check our Grand Piece Online codes list below to get free devil fruit resets and notifiers, skill point resets, drop rate boosts, and free rerolls. We do our best to add codes as soon as they release so you can have them all in one convenient location. Codes generally expire after a short period, so you might want to bookmark this page and check back daily for updates.
If you want to try out some other anime games on Roblox, visit our King Legacy codes, Blox Fruits codes, Anime Adventures codes, and Fruit Battlegrounds codes pages to claim some freebies. We have everything you need in one convenient location.
February 3 2023: We checked for new Grand Piece Online codes.
Grand Piece Online Codes
Active codes:
770KLIKES18XRACEREROLLS: 18 Race Rerolls
Expired codes:
720KLIKES32XRACEREROLL
phogiving
640KLIKES23XRACEREROLL
V2640KLIKES23XRACEREROLL
535KLIKES16XRACEREROLL
440KLIKESSPRESET
335KLIKES2XRACEREROLLS
325KLIKES2XRACEREROLLS
320KLIKES2XRACEREROLLS
315KLIKESSSPRESET
290KLIKESDFRESET
280KLIKESSPRESET
270KLIKESDFNOTIFIER
265KLIKESSPRESET
255KLIKESSPRESET
240KLIKESDFRESET
235KLIKESSPRESET
220KLIKESSPRESET
215KLIKESDFNOTIFIER
210KLIKESDFRESET
205KLIKESRACEREROLLS
105kLikes2XDROPRATE
100kLikesSPRESET
100kLikesDFRESET
100kLikesDFNOTIFIER
95kLikesSPRESET
90kLikesDFNOTIFIER
85kLikesDFNOTIFIER
85kLikesDFNOTIFIER
SubToShadovek
SUBTO2Y8Z
SUB2XBTREE
SUB2VZNITY
SUB2TSKTBOY
SUB2TIMBOSLICE
Sub2TheSalehm121
SUB2SenpaiCiro
Sub2Sendo
SUB2SCIGPO
sub2SAGEz
sub2SAGE
SUB2RYANREQUIEM
SUB2P3dr0
SUB2NOOBMASTER123
SUB2MUSCLEMUFFIN
SUB2LAMA
SUB2KODA
sub2kamikazeqt
SUB2KAGE
Sub2HunterGodSlayer
SUB2HEORUA
SUB2DYN
SUB2DUZZK
SUB2DETECTIVE
SUB2CORGI
Sub2cookieguy
SUB2CLEARLYREX
SUB2CHASEAINETOR
Sub2BokTheGamer
SUB2ATHERIX
Sub2AshzX
Sub2Aricku
SUB2ANCHOR
ArickuSubSP
ArickuSub
What are Roblox Grand Piece Online codes?
Grand Piece Online codes are strings of letters and numbers given out by the game developer. These limited-time codes can be redeemed in-game for exclusive rewards like free rerolls, resets, notifiers, and boosts. Codes expire after a short time, so check them often to avoid missing out on freebies.
How do I redeem codes for Grand Piece Online?
To redeem codes in Grand Piece Online, follow these steps:
Launch Grand Piece Online
Press the "M" key to open the menu
Tap on the gear icon to open the Settings menu
Find the code section at the bottom of the Settings menu
Enter a code and press Enter to redeem the reward
How do I get more Grand Piece Online codes?
The best way to get new GPO codes is by plugging into the official community Discord server. Fans can follow the developers there to stay up-to-date with announcements and future content updates. We monitor all known sources for new codes and will add them to our list as soon as they become publicly available.
That's our list of Grand Piece Online codes so you can get the latest rewards free of charge. For more Roblox freebies, head to our Roblox game codes page to get free stuff for your favorite experiences.