Diablo 4 has quite a large map, and having a mount makes it a little easier to traverse. However, you'll also want to make sure you pick up all the waypoints in each of the five regions. If you haven't fully explored the map yet, you can check out all the waypoint locations in Diablo 4 below. Finding these will allow you to get around the map easily.
All Waypoint Locations in Diablo 4
Below is a map of all five regions and their corresponding waypoints. There are a total of 35 Waypoints in Diablo 4. Some waypoints may be locked behind Strongholds, which means you need to complete an event to unlock the waypoint.
Fractured Peaks Waypoints
Here are all 7 waypoints in Fractured Peaks:
Kyovashad
Nevesk
Nostrava
Margrave
Yelesna
Bear Tribe Refuge
Menestad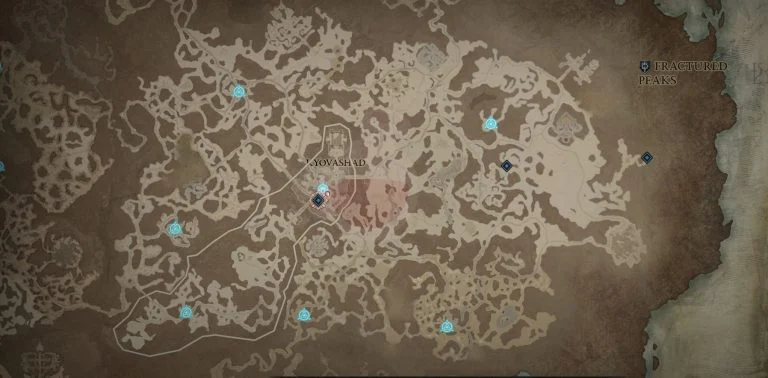 Scosglen Waypoints
Here are all 8 waypoints in Scosglen:
Cerrigar
Firebreak Manor
Under the Fat Goose Inn
Tirmair
Corbach
Braestaig
Marowen
Tur Dulra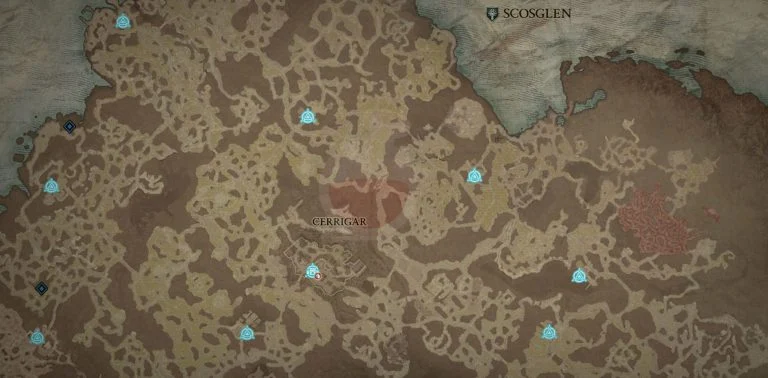 Dry Steppes Waypoints
Here are all 8 waypoints in Dry Steppes:
Ked Bardu
Farobru
The Onyx Watchtower
Fate's Retreat
Jakha Basin
Alzuuda
Hidden Overlook
Ruins of Qara-Yisu
Jirandai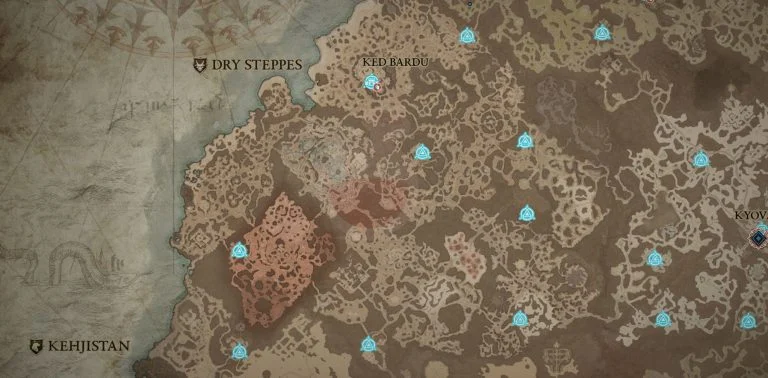 Kehjistan Waypoints
Here are all 6 waypoints in Kehjistan:
Gae Kul
Denshar
Imperial Library
Iron Wolves Encampment
Altar of Ruin
Tarsarak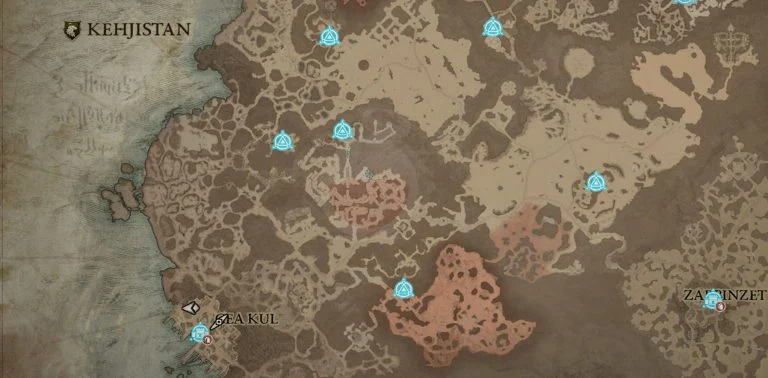 Hawezar Waypoints
Here are all 6 waypoints in Hawezar:
Zarbinzet
Vyeresz
Backwater
Ruins of Rakhat Keep: Inner Court
Wejinhani
The Tree of Whispers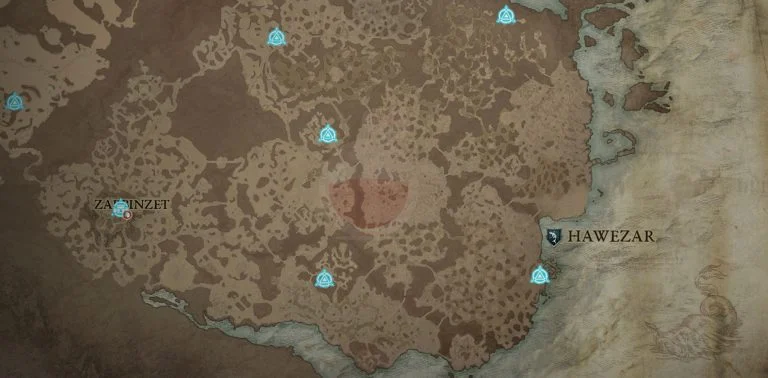 Overall, there are 35 waypoint locations in Diablo 4. Finding all of them will help you get around Sanctuary much easier than venturing from town on foot to your next location.
Make sure to check out our Diablo 4 section for more guides, lists, builds, and content.