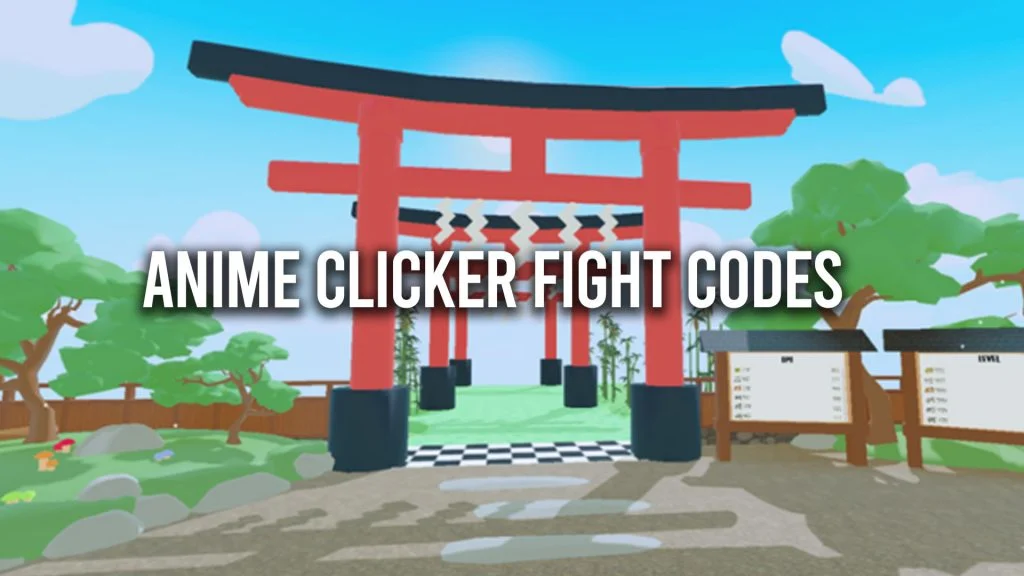 Who doesn't like anime-fighting games? Roblox is well-known for them, and Anime Clicker Fight is an experience developed by BestBunny that fits the genre. In this game, players collect heroes from their favorite animes, assemble a team to defeat enemies, and race to the finish.
Our Anime Clicker Fight codes list below lets players redeem free in-game boosts, currency, and other limited-time boosts. Codes are an excellent way for new and old players to get something extra for playing the game. The only thing is that codes don't last forever, so bookmark this page and check back soon if you don't want to miss out!
Are you tired of collecting anime heroes? Visit our Master Punching Simulator codes page and see if you can become the strongest! Visit our Roblox guides wiki page for more codes and walkthroughs for your favorite games.
January 30 2023: New update released. We are checking for Anime Clicker Fight codes.
Anime Clicker Fight Codes
The Anime Clicker Fight codes are:
210KLIKES: Bunny Pet
SASUKE: Boosts
SHIPPUDEN: Boosts
BLEACH: Boosts
GETSUGATENSHOU: Boosts
MIDORIYALZUKU: Boosts
ACADEMIA: Boosts
ONEPUNCH: Boosts
SAITAMA: Boosts
LIBERTY: Boosts
EREN: Boosts
SWEETHOME: Boosts
NINJAPLACE: Boosts
KONODIODA: Boosts
STANDPOWER: Boosts
BLEACHUPDATE7: Boosts
210KLIKES: Boosts
HERO: Boosts
MERRYCHRISTMAS: Boosts
UPDATE5: Boosts
WELFARE3: Boosts
WELFARE2: Boosts
WELFARE1: Bunny Pet
BUNNY: Boosts
TITAN: Boosts
ALLBLUE: Boosts
ONEPIECE: Boosts
DRAGONBALL: Boosts
MASK: Boosts
RUSHRUSH: Boosts
DRAGON: Boosts
5KLIKES: Free Ltachi Pchiha Rainbow
UPDATE2: Attack Boost
These promotion codes are strings of letters and numbers given out by the game developer. Limited-time codes can be redeemed for free in-game currency and boosts, so you can try your luck and collect more heroes. Codes expire quickly, so check for new ones often to avoid missing out on freebies.
Fans of the game can follow the page on Roblox to stay up-to-date with new codes. You can also follow the developers on Twitter, join the Anime Clicker Fight Discord server, and hop into the Roblox Group for more rewards, updates, and codes.
Redeeming Codes in Anime Clicker Fight
To redeem codes, load into the game and tap on the Codes button on the left side of the screen. Enter any working code from the list above into the code redemption box, and press Redeem to get your in-game rewards. Codes may be case-sensitive, so type them exactly as shown. Otherwise, they might show up as "invalid."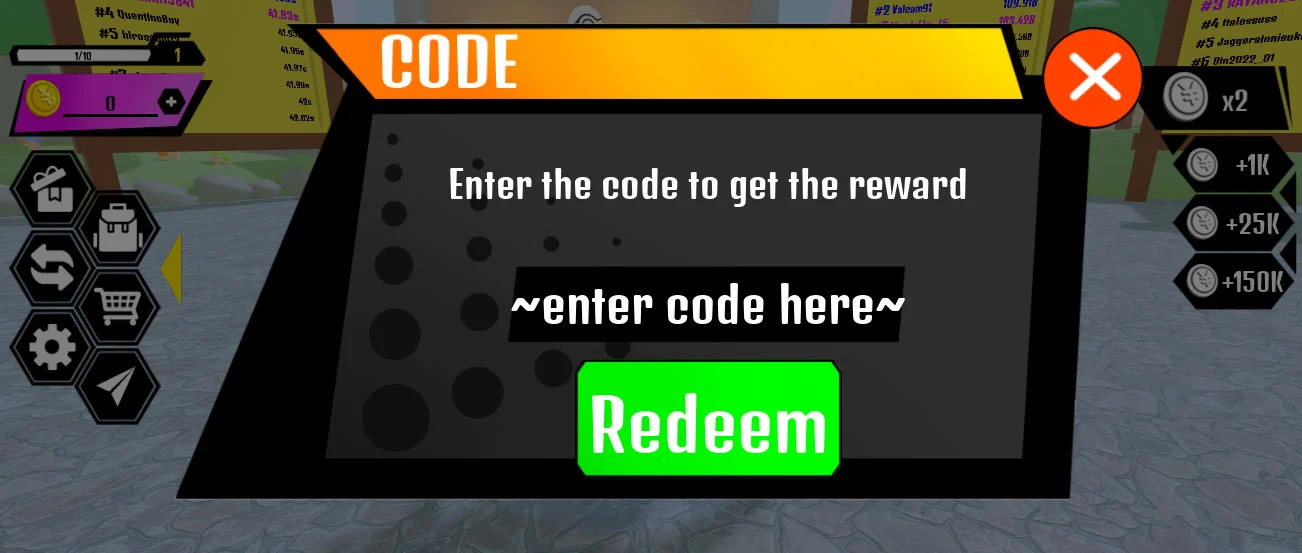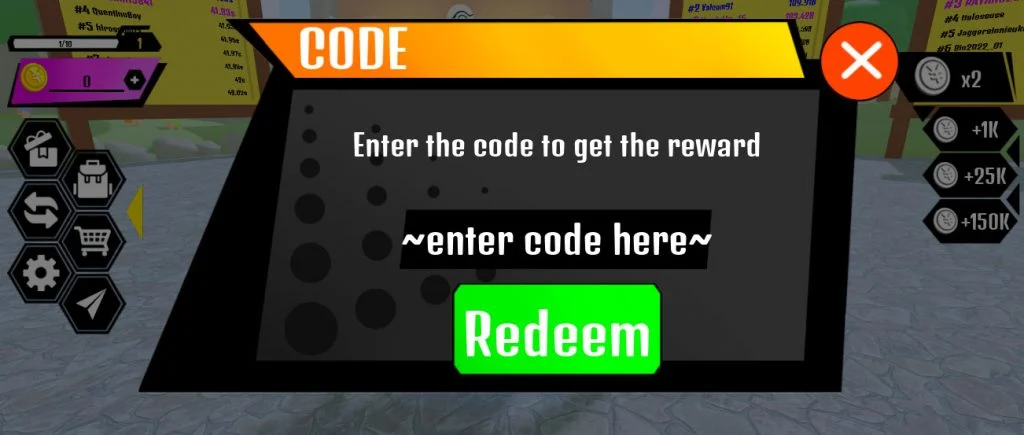 To play Anime Clicker Fight, download the Roblox application from Google Play and the App Store.