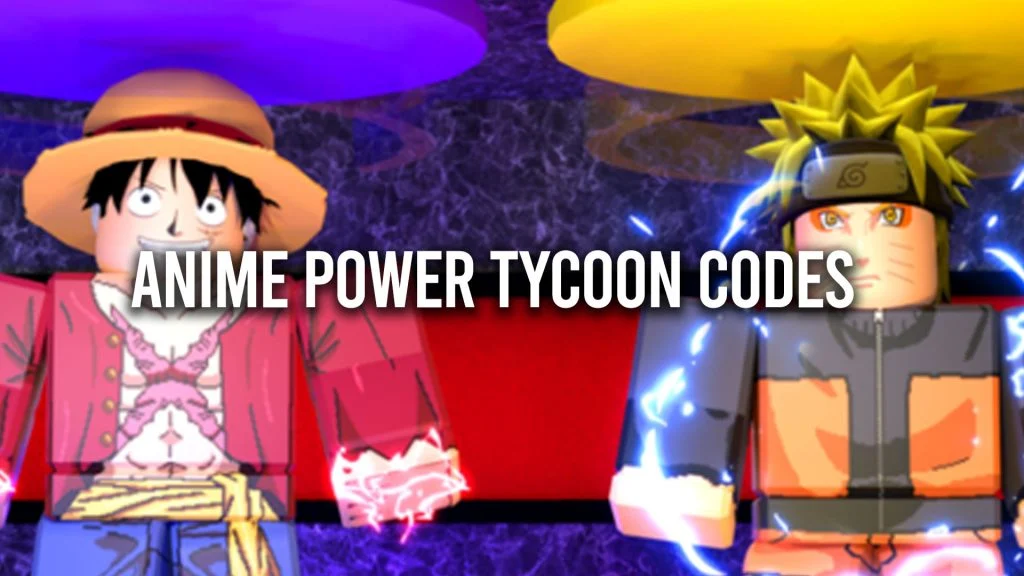 Roblox is well-known for its many anime-inspied experiences and tycoon games. A new experience called Anime Power Tycoon combines both genres into one. Pick your tycoon based on your favorite anime or manga, and start building. Power up to become strong enough to take on your friends and enemies, and take down bosses for more rewards.
Use the Anime Power Tycoon codes list below for some extra in-game freebies. Codes typically give you some bonus in-game cash, which you can use to upgrade your tycoon so you can make more money and grow more powerful. The catch is that codes expire quick, so make sure to check back daily for updates!
For more Roblox freebies, check out our Da Hood codes page to get check out something new and claim some freebies while you're at it.
January 28 2023: New update released. We added 1 new Anime Power Tycoon code.
Anime Power Tycoon Codes
Active Anime Power Tycoon codes:
UPD18: in-game cash
UPD17: 100K in-game cash
ANIMEPOWER: 2.5K in-game cash
Expired Anime Power Tycoon codes:
UPD16
UPD15
UPD14
UPD13
UPD12
UPD11
CHAINSAWMAN
UPD10
HALLOWEEN
UPDATE8
10MVISITS
RELEASE
UPDATE7
UPDATE6
UPDATE5
UPDATE4
1MVISITS
UPDATE1
What are Roblox Anime Power Tycoon Codes?
Anime Power Tycoon codes are strings of letters and numbers given out by the game developer. These limited-time codes can be redeemed in-game for free in-game cash that you can use to upgrade your tycoon and become more powerful. Codes expire after a short time, so check them often to avoid missing out on freebies.
How do I redeem codes for Anime Power Tycoon?
Anime Power Tycoon players can redeem codes by following the steps below:
Launch Anime Power Tycoon on the Roblox platform.
Tap on the ABX button on the left side of the screen.
Enter a code into the code redemption box.
Hit Redeem and enjoy your in-game rewards.
How do I get more Anime Power Tycoon codes?
The best way to get new codes for Anime Power Tycoon is by following the Da Anime Power Tycoon Roblox page. You can also follow the developers on Discord to stay up-to-date with any announcements. We monitor all the known code sources here and add them to our code wiki for your convenience, so follow along if you never want to miss out on freebies.
To play Anime Power Tycoon, download the Roblox application from Google Play and the App Store.