Created by Da Hood Entertainment, the Roblox game "Da Hood" is an immensely popular gang roleplaying game. Players have the choice to roleplay as either cops or criminals, with the criminals attempting to rob banks and small-time shops and the police officers trying to stop them.
No matter which side you choose, our Da Hood codes list will come in handy if you want to rack up some extra in-game cash, items, crates, and other freebies. Remember to bookmark this page because new codes release all the time, and they don't last forever!
There are thousands of popular Roblox games out there, and we have what you need for the most popular ones. Visit our Blox Fruits codes, Evade codes, Anime Adventures codes, and King Legacy codes for more freebies.
September 16 2023: We checked for new Da Hood codes.
Da Hood Codes
Active codes:
SCHOOL2023: Da Hood Cash
LABORDAY2023: Da Hood Cash
CHALLENGES: Da Hood Cash
MELONBEAR: Da Hood Cash
DAUP: Da Hood Cash
DHSUMMER: Da Hood Cash
Expired codes:
JULY2023
2023JULY4
FIREWORKS
POOLPARTY
TRADING
HAPPYBDAYDRIZZY
HAPPYBDAYBULLET
MOTHERSDAY
MOMMY
CINCODEMAYO
PIXEL2023
April2023
EASTER2023
2BVISITS
1MLIKES
@DAHOOD
secretcodeinmain
allstar3k
militarybase
LunarNewYear
MLK
HappyNewYear2023
RifleWinter2022
RevolverWinter2022
SMGWinter2022
ShotgunWinter2022
P90Winter2022
TacticalShotgunWinter2022
FlamethrowerWinter2022
DrumWinter2022
DoubleBarrelWinter2022
GlockWinter2022
AugWinter2022
Ak47Winter2022
RPGWinter2022
LMGWinter2022
SilencedGlockWinter2022
SilencedAR15Winter2022
WASHINGMACHINE
BACK2SCHOOL
HAPPYHALLOWEEN!
ACCOMPLISHMENT
#FREED
FIREWORKS
freepremiumcrate
easterdahood
Stars
DHUpdate
AUGUST2022!
DHSUPRISE!
2022JUNE
What are Roblox Da Hood Codes?
Da Hood codes are strings of letters and numbers created by the developer that players can use to redeem free in-game items. The codes generally reward things like free Da Hood Cash and free crates to unlock limited-time exclusive items like skins and weapons. Codes expire quickly, so players need to redeem them within a specific timeframe before they no longer work.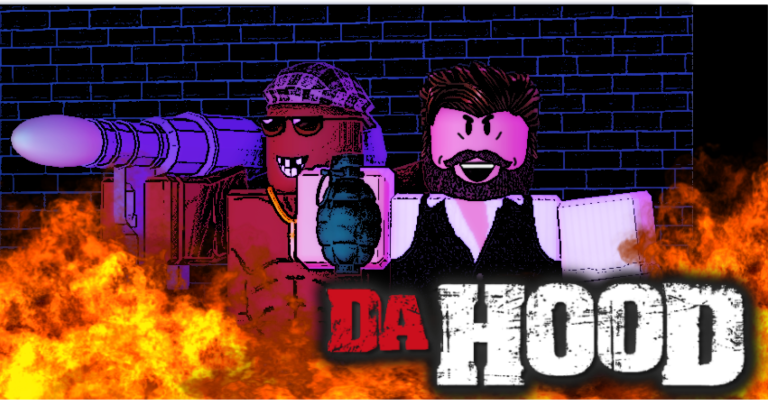 How do I redeem codes for Da Hood?
Da Hood players can redeem codes by following the steps below:
Launch Da Hood on the Roblox platform.
Tap on the Backpack icon at the bottom left of the screen.
Enter a code into the code redemption box on the bottom left.
Hit Redeem and enjoy your in-game rewards.
That's our list of Roblox Da Hood codes so you can get the latest free in-game rewards. Get more codes for your favorite Roblox experience by visiting our Roblox game codes page.