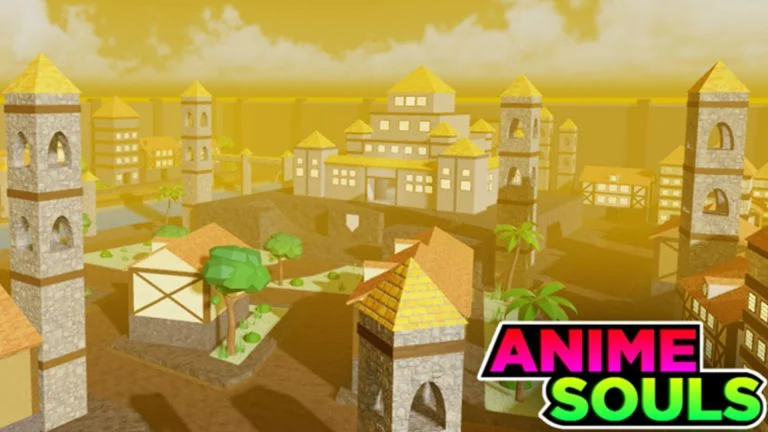 Anime Souls Simulator is a Roblox game created by CL Game Studio. In this game, players collect a variety of fighters and swords with souls and equip them to become more powerful and battle their way through quests and worlds.
Players can use the Anime Souls Simulator codes list below to get free in-game rewards, including free Souls, Soul Potions, boosts, and more! Codes are the best way to get freebies in Anime Souls Simulator, so use them while they're active and check back soon for more!
Try out some other Roblox games and visit our Berry Avenue codes, Color Block codes, Arsenal codes, and Combat Warriors codes pages.
February 3 2023: New update released. We added 1 new Anime Souls Simulator code.
All Anime Souls Simulator Codes
Active codes:
update2.5: All Potions, 5 Skill Spins
sorryforkaido: 30 Skill Points
subopen: 10 Skill Spins
35klikes: 2 Energy Potion, 2 Skill Spins
5MVISITS: 1 Energy Potion, 1 Damage Potion
25klikes: 2 Skills Spins, 1 Luck Potion
UPDATE2: 1 Damage Potion, 1 Energy Potion, 2 Skill Spins
200kmembers: 1 Damage Potion
10kactives: 1 Energy Potion
10kfavorites: 1 Souls Potion
5kfavorites: 1 Souls Potion
sorryforshutdowns: 2 Skills Spins, 1 Damage Potion
15KLIKES: 3 Skills Spins, 1 Luck Potion
UPD1.5: 3 Skill Spins
l3ni: 1 Luck Potion
150KMEMBERS: 1 Luck Potion
1MVISITS: 2 Skill Spins
10KLIKES: 2 Skill Points, 1 Luck Potion
leozimgamers: 2 Skill Spins
freespins: 3 Skill Spins
OPENSAMU: 100 Energy, 1 Damage Potion
Expired codes:
5KLIKES
1KACTIVES
1KFAVORITES
50KVISITS
1KMEMBERS
1KLIKES
release
Visit our Roblox game codes page for more freebies for your favorite Roblox games!
How do I redeem codes for Anime Souls Simulator?
Players can redeem codes for Anime Souls Simulator by launching the game, tapping the menu button on the left side of the screen, tapping the box icon, and then entering a code into the code redemption box. After entering a code, simply tap Redeem to get the rewards.
Where do I get more Anime Souls Simulator codes?
Roblox players can get more codes by checking the Anime Souls Simulator game page. Otherwise, we post all the new codes on this page. Feel free to bookmark us and check back later for more codes. Remember to claim your free skips and other in-game rewards before they expire!
To play AO Adventure, download the Roblox application from Google Play and the App Store.