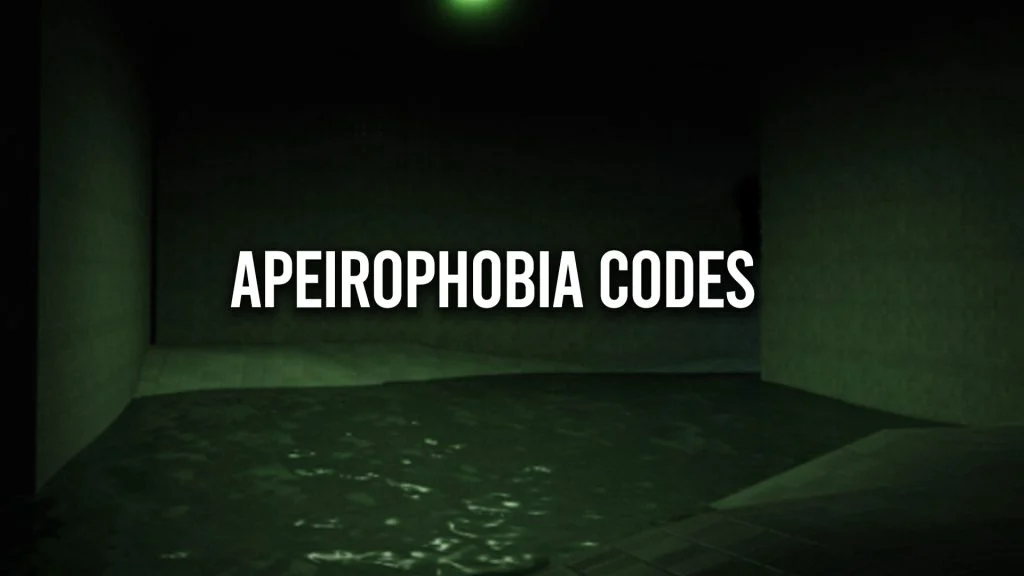 Do you love scary Roblox games with a creepy vibe? Apeirophobia is a Roblox game developed by Polaroid Studios where players are stuck inside endless rooms. The game name comes from the term Apeirophobia, which is a phobia of infinity or eternity. In this game, inspired by K Pixels on YouTube and The Backrooms wiki, players try and solve puzzles and do their best to hide from mysterious entities while attempting to escape reality.
Use the Apeirophobia codes list below to redeem some free in-game rewards. The codes generally expire after a short time, so you might want to bookmark this page and check back daily for updates. See below for instructions on redeeming the code, along with a code list and associated rewards.
Check out some other Roblox games and claim some freebies while you're at it by heading over to our Clicking Simulator codes page.
January 29 2023: New update released. We are checking for Apeirophobia codes.
Apeirophobia Codes
Active Apeirophobia codes:
There are no active codes at this time.
Expired Apeirophobia Codes:
What are Roblox Apeirophobia codes?
Apeirophobia codes are strings of letters and numbers given out by the game developer. These limited-time codes can be redeemed in-game for unique titles and other exclusive limited-time freebies. Codes expire after a short time, so check them often to avoid missing out on freebies.
How do I redeem codes for Apeirophobia?
Roblox players can redeem codes in Apeirophobia by following these steps:
Launch Apeirophobia on the Roblox platform.
Tap on the Codes button on the left side of the screen.
Enter a working code into the code redemption box and press Enter.
Enjoy your free in-game rewards.
How do I get more Apeirophobia codes?
The best way to get new codes for Apeirophobia is by following the Apeirophobia Roblox page. You can also join the Roblox group and follow the developers on Twitter to get the latest announcements from the developer. We monitor all the known code sources here and add them to our code wiki for your convenience, so follow along if you never want to miss out on freebies.
To play Apeirophobia, download the Roblox application from Google Play and the App Store.