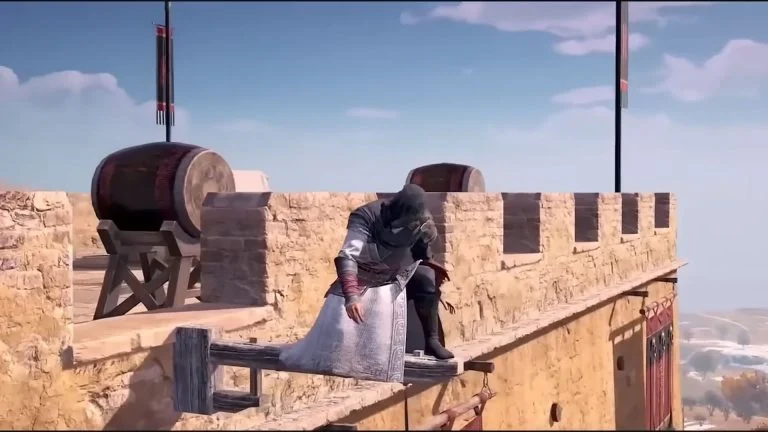 Assassin's Creed: Jade is an upcoming mobile game for iOS and Android devices. Gameplay footage for the new game was leaked online via YouTube and showed off some of the in-game mechanics. 
If you've always wanted to play your favorite game franchise at work or school, you'll now have your chance with the upcoming action-adventure mobile game Assassin's Creed: Jade. Set in 215 BCE during the Qin Dynasty in China, you'll be taking control of a player-created character, according to early game rumors.
The 30-second gameplay leak shows off some of the gameplay controls players will have access to in the game. Like other action games on mobile, users can tap a primary attack button, with special attacks that rotate on a cooldown, as well as the stealth and diving mechanics players have become accustomed to in Assassin's Creed games.
In addition to melee combat, the leak shows off some of the special abilities of several weapons, including a polearm, sword, and bow.
Like other games in the franchise, there are real-life locations that players can visit and explore. These ancient Chinese locations include the Great Wall, Didao Ridge, and Gaonu.
Watch the official sneak peek trailer for Assasin's Creed Project Jade here:
While the footage isn't the best quality, it should get players excited about a free Assasins' creed game they can play on the go.
Assains Creed: Jade is being developed by Ubisoft and was announced at the Ubisoft Forward 2022 event. The game will be free-to-play on Android and iOS devices, and while a release date has yet to be set, we'll keep you updated in our News Section.