Are you ready for a weekend of non-stop gaming fun? Steam Next Fest is back and better than ever, bringing you a collection of the year's most exciting and highly anticipated video game demos. This year's lineup has something for everyone, from action-packed adventures to thought-provoking puzzles.
To help you make the most of this event, we've put together a list of the best Steam Next Fest demos you have to try. So, grab your controller, sit back, and get ready to explore some of the most innovative and entertaining games on the horizon. These are 15 Steam Next Fest demos you should try out this weekend.
Inkbound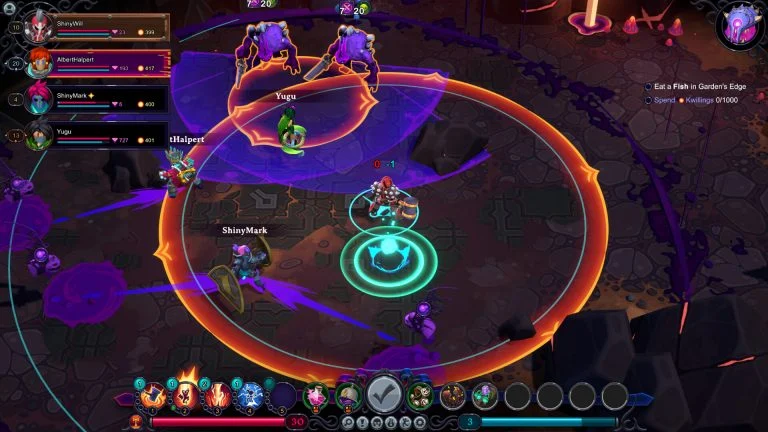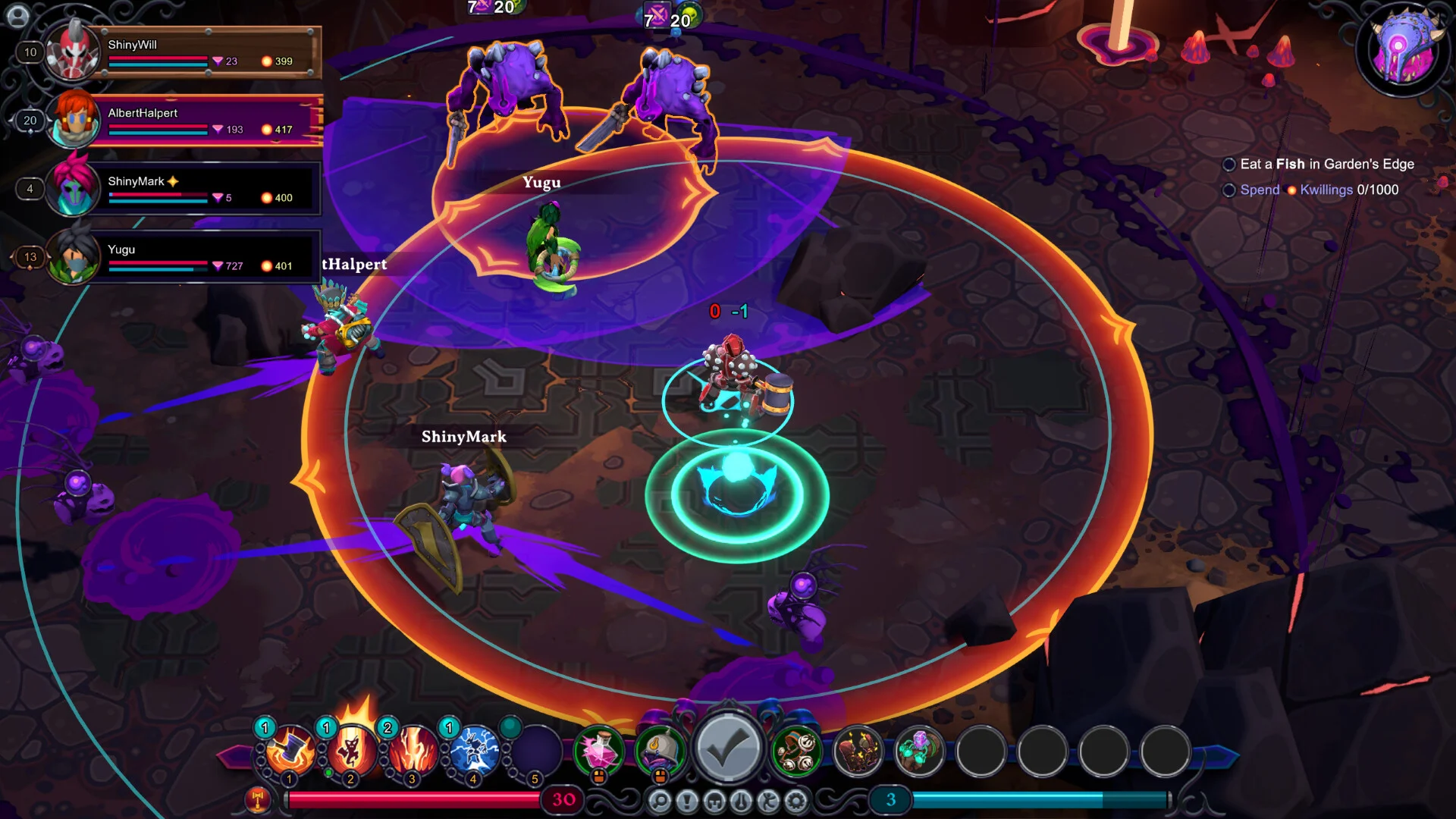 Developer: Shiny Shoe
Publisher: Shiny Shoe
Release Date: Q2 2023
Step into the pages of Inkbound and discover a turn-based gaming experience unlike any other. From Shiny Shoe, the imaginative minds behind Monster Train, this online-only co-op roguelike invites you to explore the mysterious and magical world of the Atheneum Library. Explore a rich, ever-expanding world filled with dangerous books and magical forces.
Whether you prefer to play solo or join forces with friends, you'll be transported to a realm of wonder, where each turn brings a new and exciting challenge.
Download the Inkbound demo on Steam.
Darkest Dungeon 2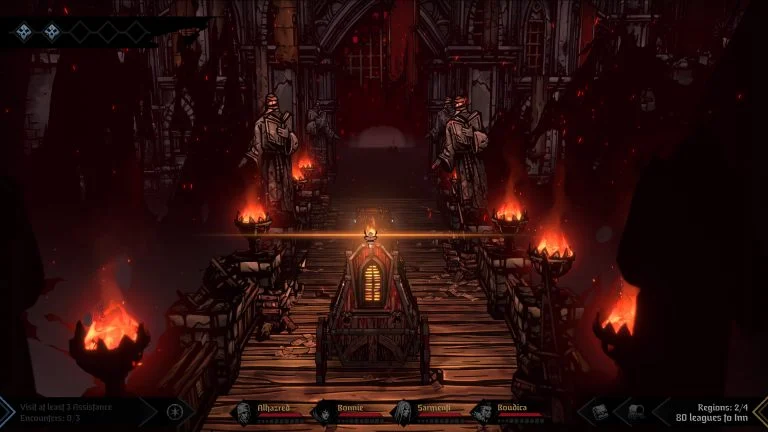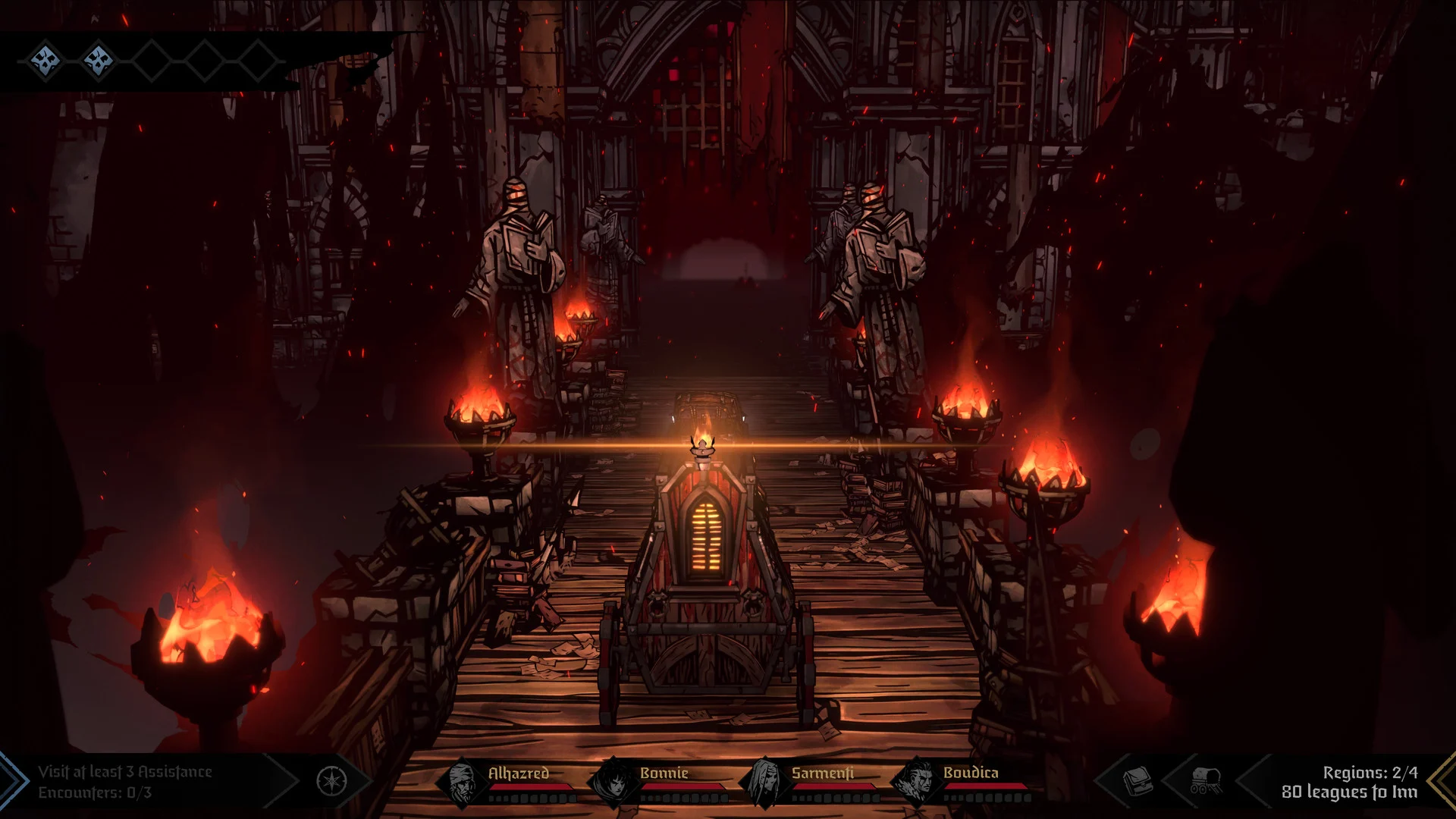 Release Date: May 8, 2023
Developer: Red Hook Studios
Publisher: Red Hook Studios
Darkest Dungeon II is a must-play for fans of roguelike games. Join a party of four heroes and set off on a journey across a decaying world on a quest to prevent the apocalypse. With refined and improved turn-based combat, each expedition will last anywhere from 30 minutes to several hours and will leave you with resources that can be used to improve your next journey.
Explore five distinct regions, each with its own unique creatures and challenges, and bond with or manage the relationships between your heroes to keep your team together. Rest and relieve stress at the Inn, face your fears and weaknesses at the Mountain, and experience the game's signature art style and immersive audio. Get ready for a roguelike road trip of the damned that will test your endurance and challenge your strategies.
Download the Darkest Dungeon 2 demo on Steam.
Ravenbound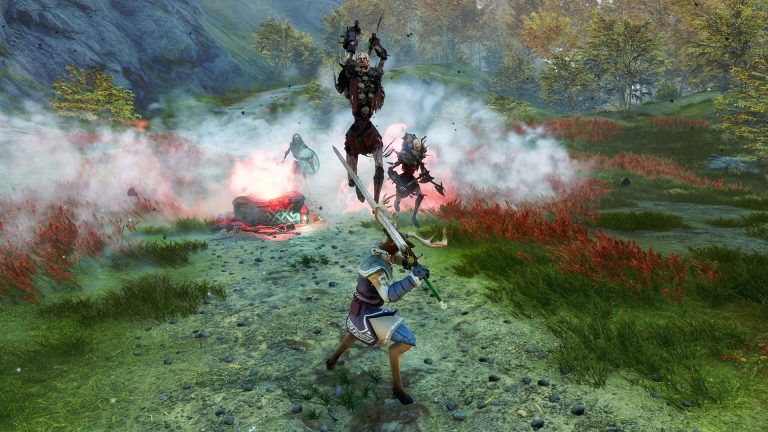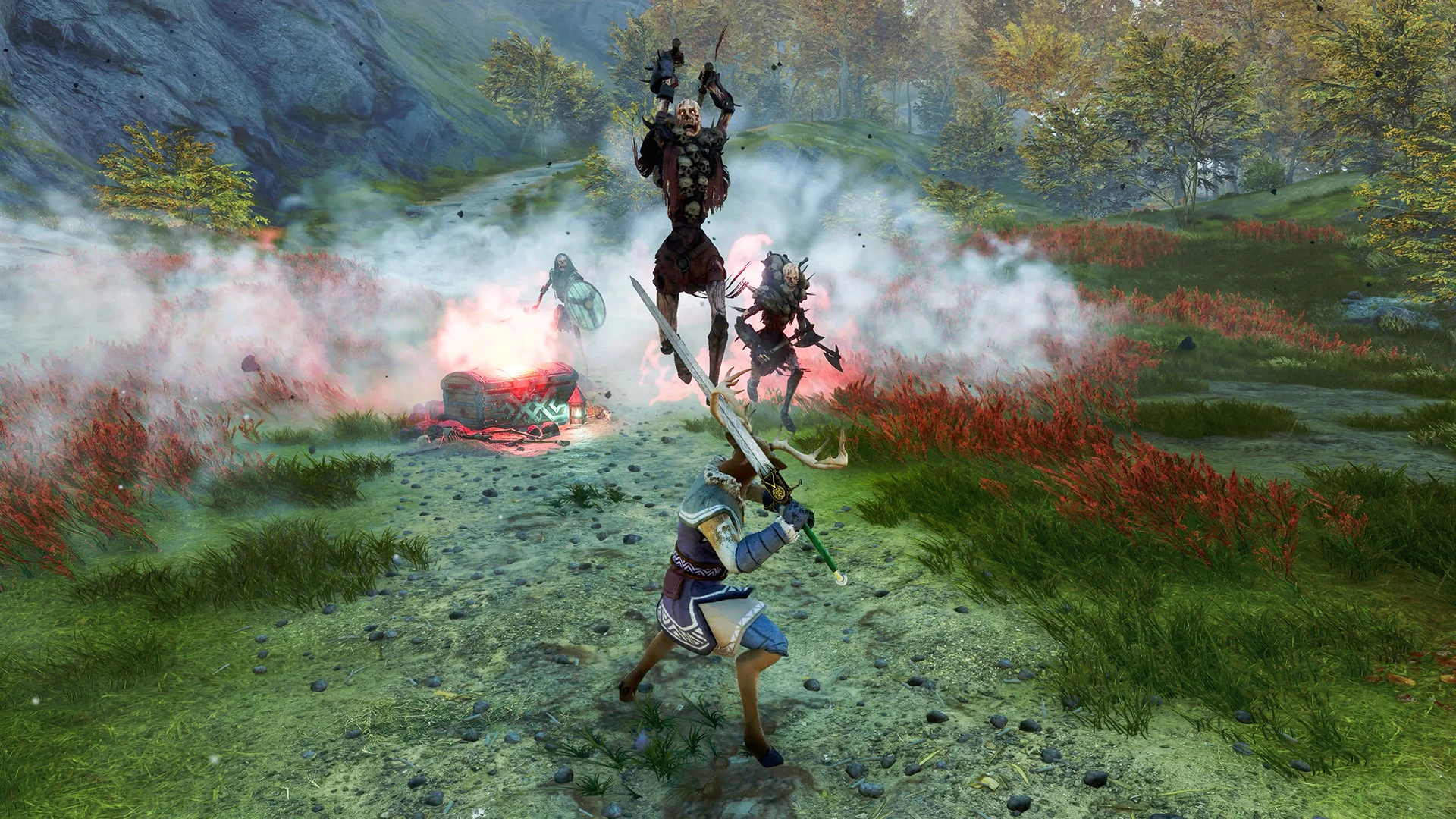 Release Date: Coming soon
Developer: Systemic Reaction
Publisher: Systemic Reaction
Systemic Reaction, a division of Avalanche Studios Group, combines their expertise in creating vast open worlds and action-packed gameplay to create a new fantasy world. Ravenbound is a fast-paced action game that blends the challenge of a roguelite with open-world choices. You play as a Vessel to the Raven, an eternal weapon, and must free the imprisoned Gods by rebuilding the Raven's power through each Vessel's life.
Fast-paced hack-and-slash combat inspired by Scandinavian folklore awaits as you explore the beautiful island of Ávalt. Progression comes in the form of cards that grant upgrades and new abilities, allowing you to build your character and overcome the challenges ahead. With permadeath and permanent progression, each life brings new opportunities to hone your skills and become stronger in Ravenbound.
Download the Ravenbound demo on Steam.
Meet Your Maker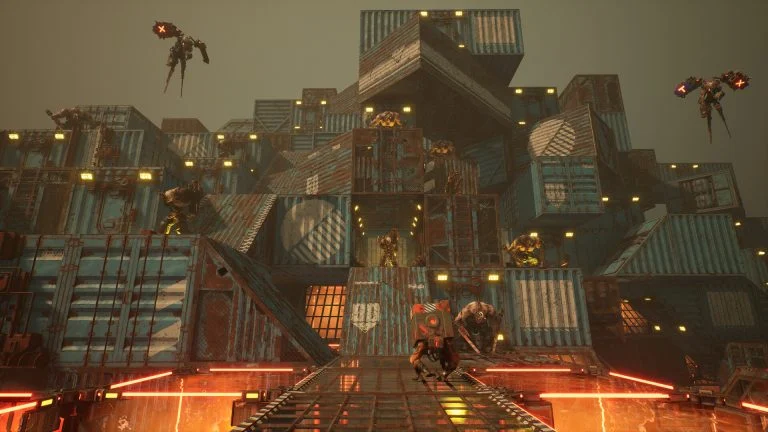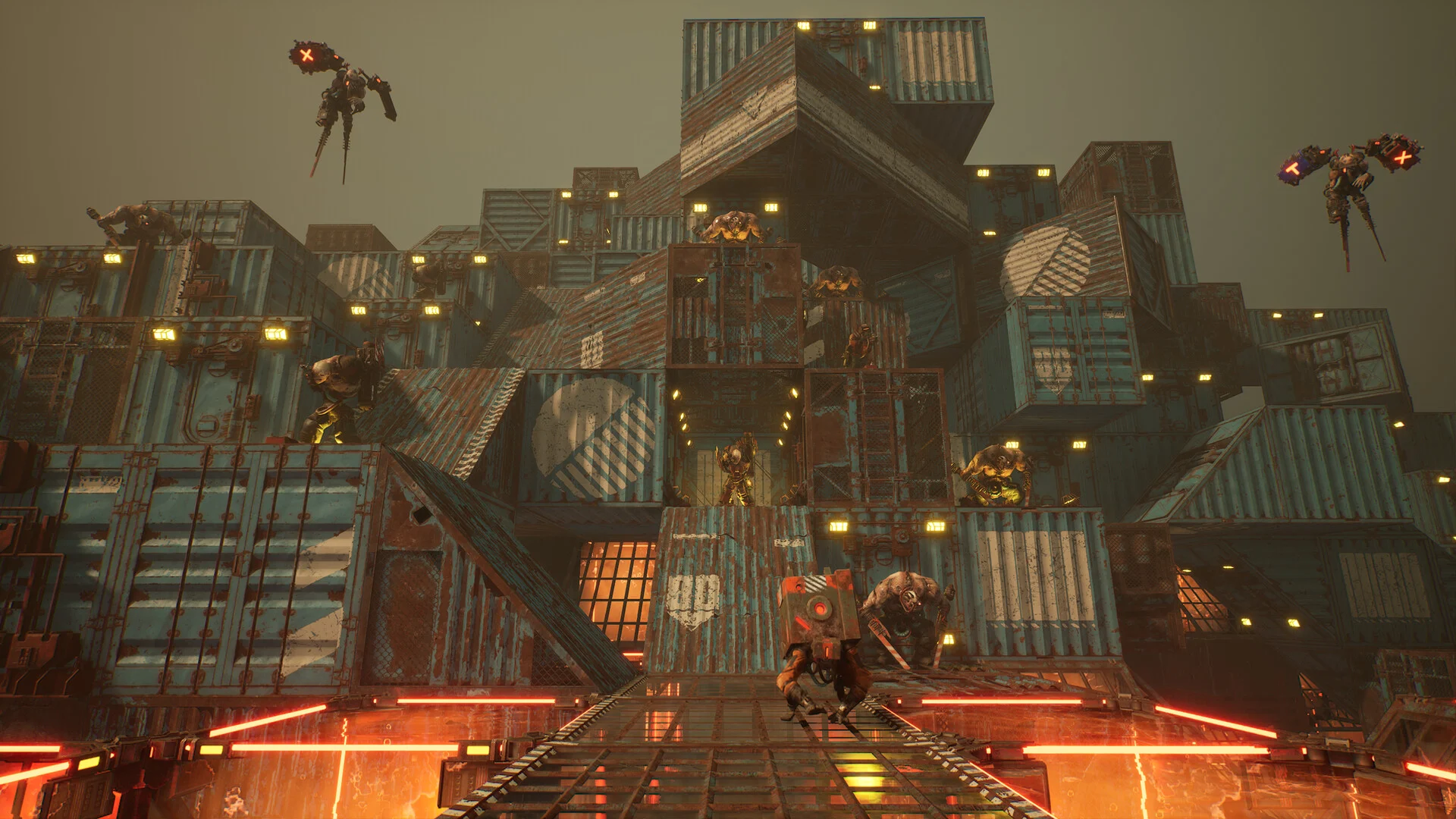 Release Date: April 4, 2023
Developer: Behaviour Interactive Inc.
Publisher: Behaviour Interactive Inc.
Meet Your Maker is a unique tactical game from Behaviour Interactive, the studio behind Dead by Daylight, that combines building and raiding elements. You play as the Custodian of the Chimera, tasked with saving life on Earth by collecting pure Genetic Material. Build and fortify Outposts to extract and protect the Genmat, or infiltrate and raid other players' Outposts for more resources.
With a huge array of customizable blocks, traps, and guards, you can create a deadly challenge for other players to face. Test your skills by tactically raiding Outposts, choosing the right loadout and perks to match your challenge or playstyle. You can also team up with a friend or join forces to raid Outposts as a team of two. With asynchronous gameplay, progression and upgrades, accolades and social raids, Meet Your Maker offers a deep and ever-expanding toolbox of creative and strategic options.
Download the Meet Your Maker demo on Steam.
Rusted Moss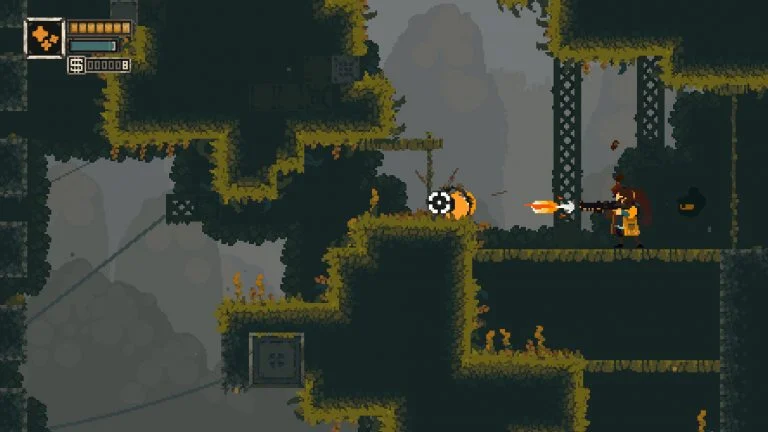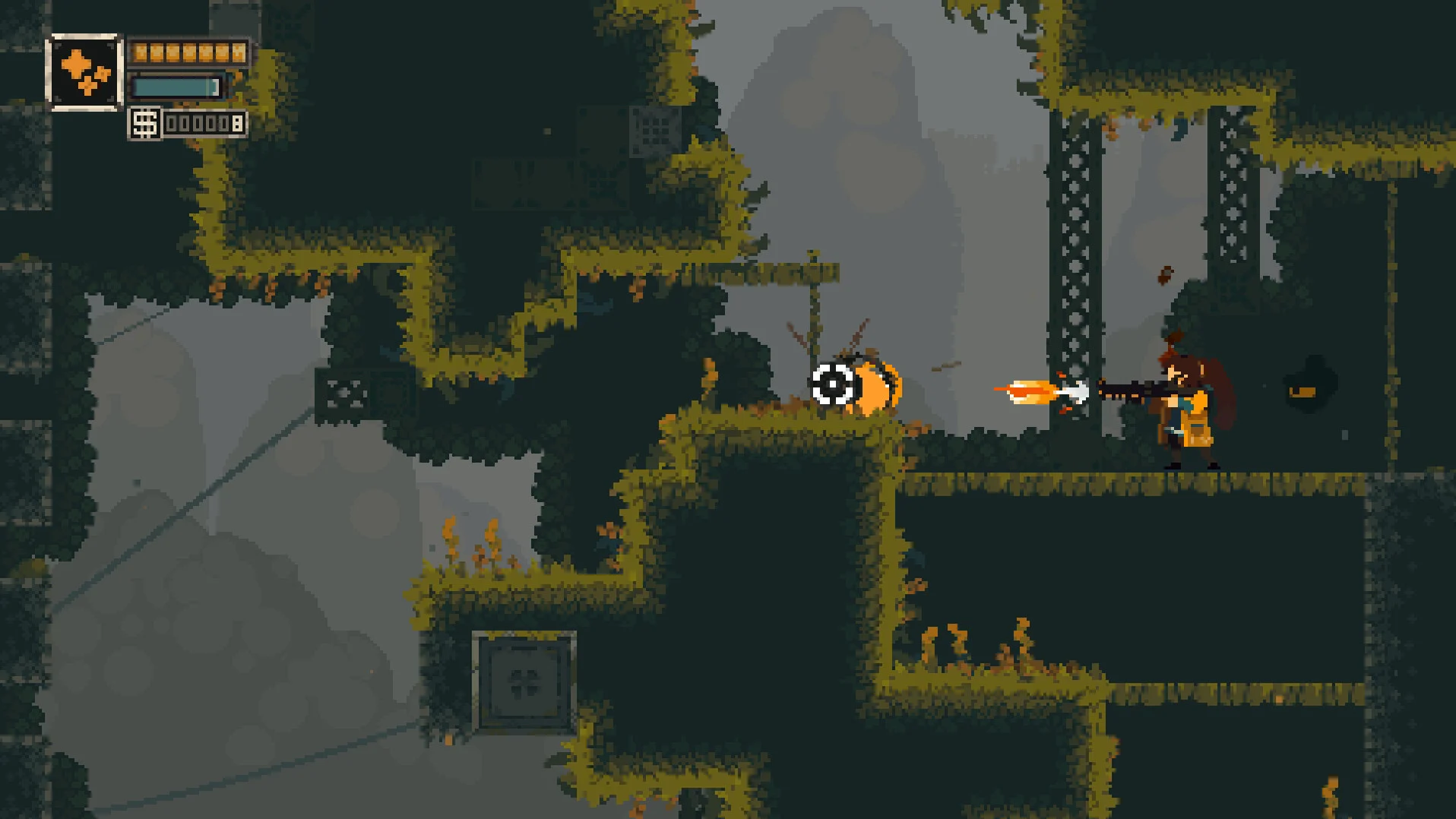 Release Date: 2023
Developer: faxdoc, happysquared, sunnydaze
Publisher: PLAYISM
Rusted Moss is a unique and thrilling Metroidvania game with a 360° aiming system and a physics-based grapple. Master the grappling hook and use your kinetic momentum to propel your character forward, finding creative solutions to flexible traversal challenges. With a twin-stick shooter system, switch between your arsenal of weapons and push your gunplay and grappling hook skills to their limits in boss fights.
Explore desolate landscapes, witness the remnants of humanity, and choose your side in a war between humans and faeries. Join Fern, a changeling raised by humans, on her journey to return the fae to the world and end the Age of Men in Rusted Moss.
Download the Rusted Moss demo on Steam.
Outlanders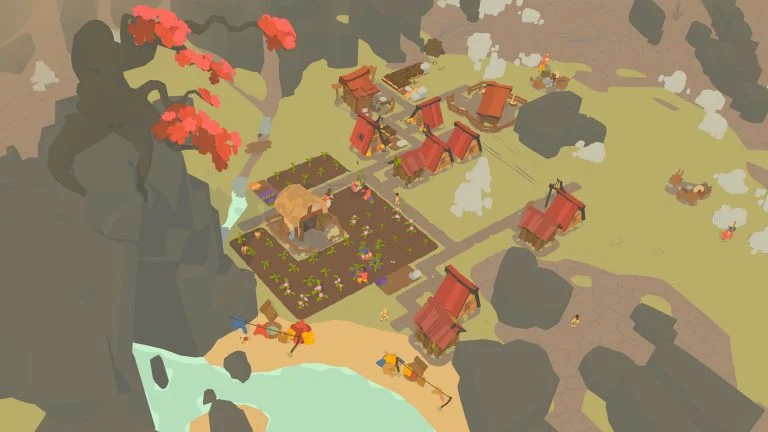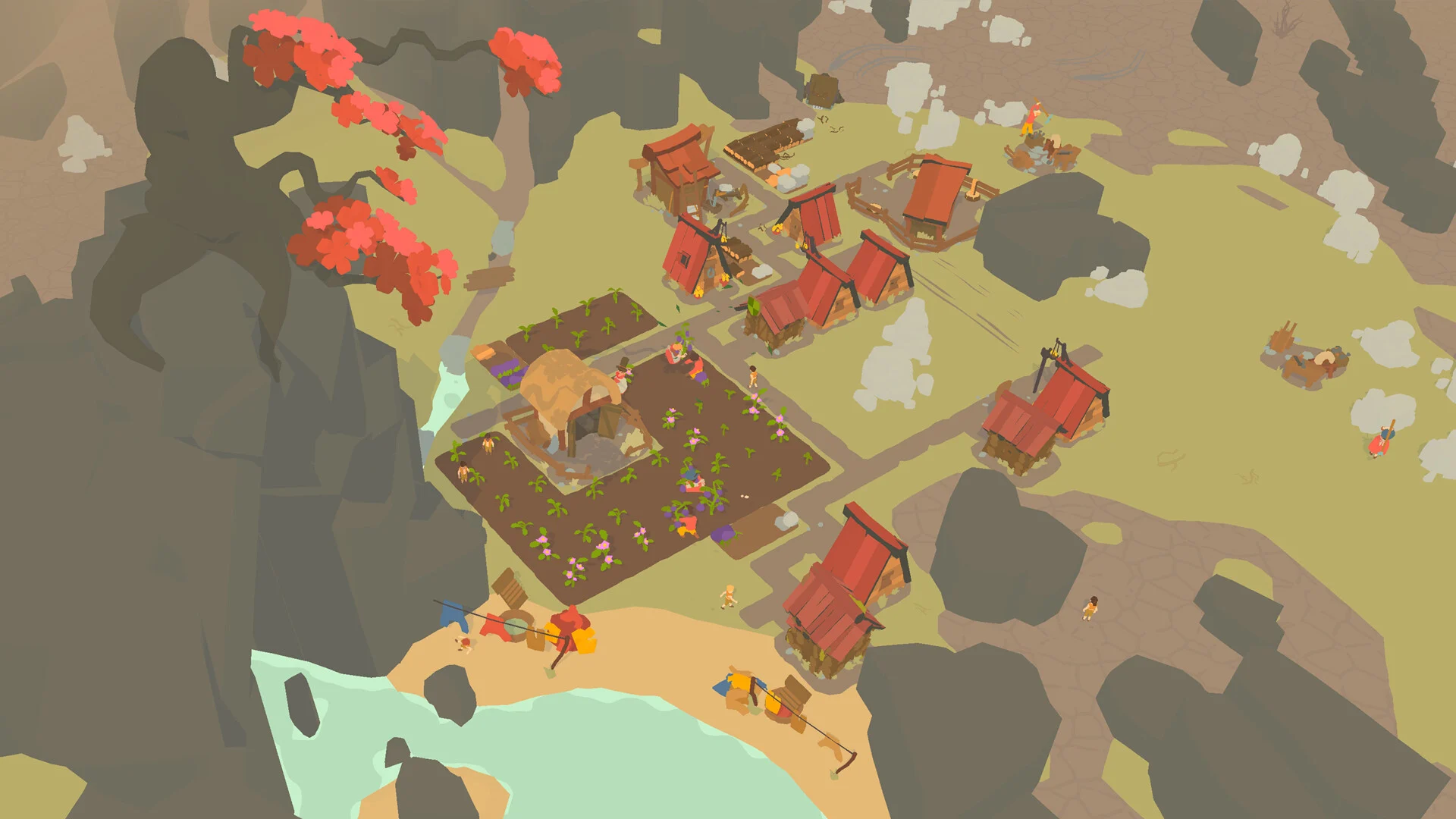 Release Date: March 7, 2023
Developer: Pomelo Games
Publisher: Pomelo Games
Outlanders is a charming 3D city builder where players guide a group of hard-working individuals toward their hopes and dreams. With a unique gameplay mechanic, players place buildings, manage resources, and watch as the Outlanders decide who takes which job and builds which buildings. The campaign offers a series of mission-based levels with specific goals and stories, unlocking new buildings and mechanics along the way.
The Outlands is a peaceful world with no wars or armed conflict, and success depends on the player's choices. With a crisp and vibrant graphical style, rich sound design, and uplifting music, Outlanders is an experience that stays with you long after playing.
Download the Outlanders demo on Steam.
Spiritfall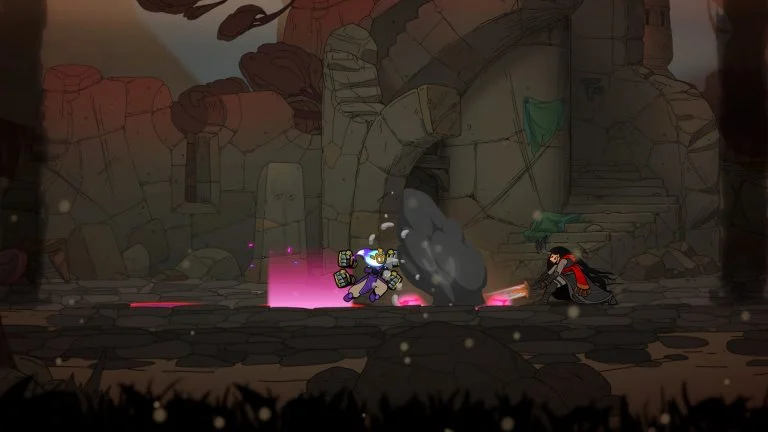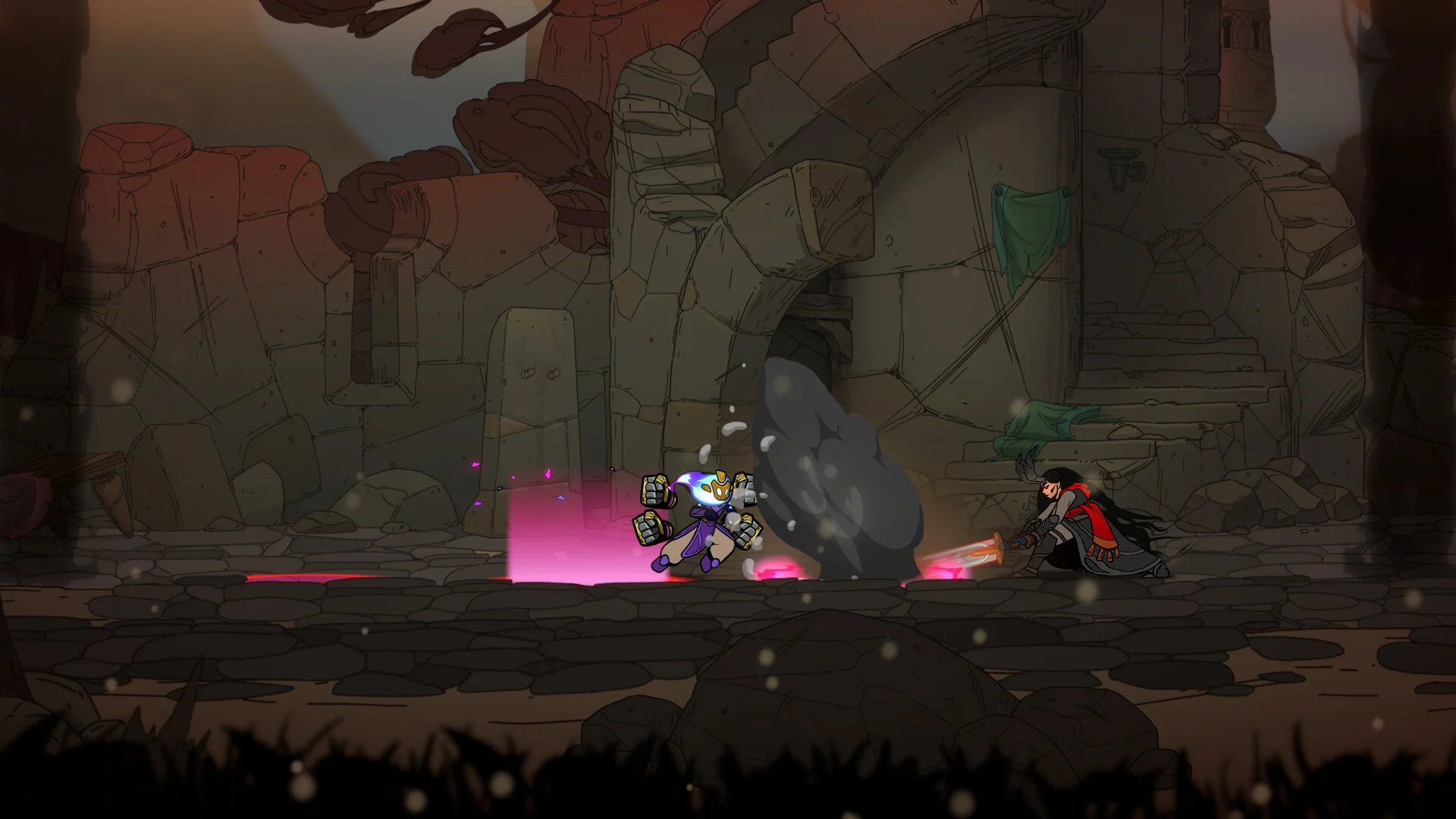 Release Date: March 7, 2023
Developer: Gentle Giant
Publisher: Gentle Giant
Join the thrilling adventure of Spiritfall and test your combat skills in a fast-paced platform fighter combined with roguelite mechanics. Explore a randomly generated map and unleash deadly combos on your enemies. Empower yourself with the blessings of divine spirits and upgrade your abilities to become stronger.
Death is just a temporary setback as you can reawaken at the Sanctum and continue your journey. Discover unique abilities and experiment with different builds, meet NPCs on your journey and face both friendly and hostile encounters in this action-packed game.
Download the Spiritfall demo on Steam.
RELATED: The Best Upcoming Action Roguelike Games on PC for 2023
Dark and Darker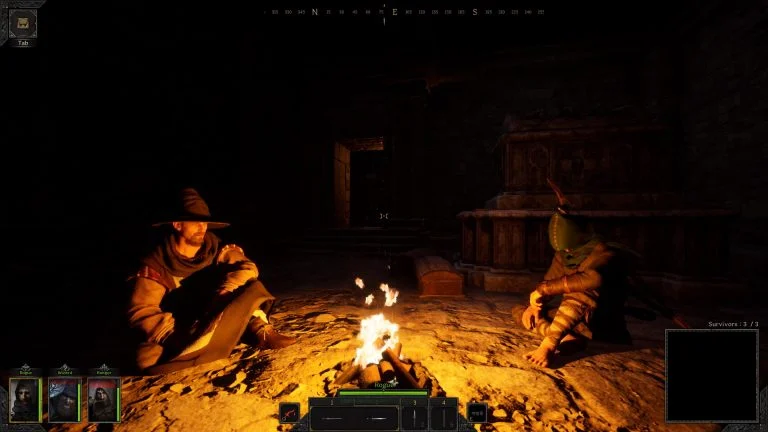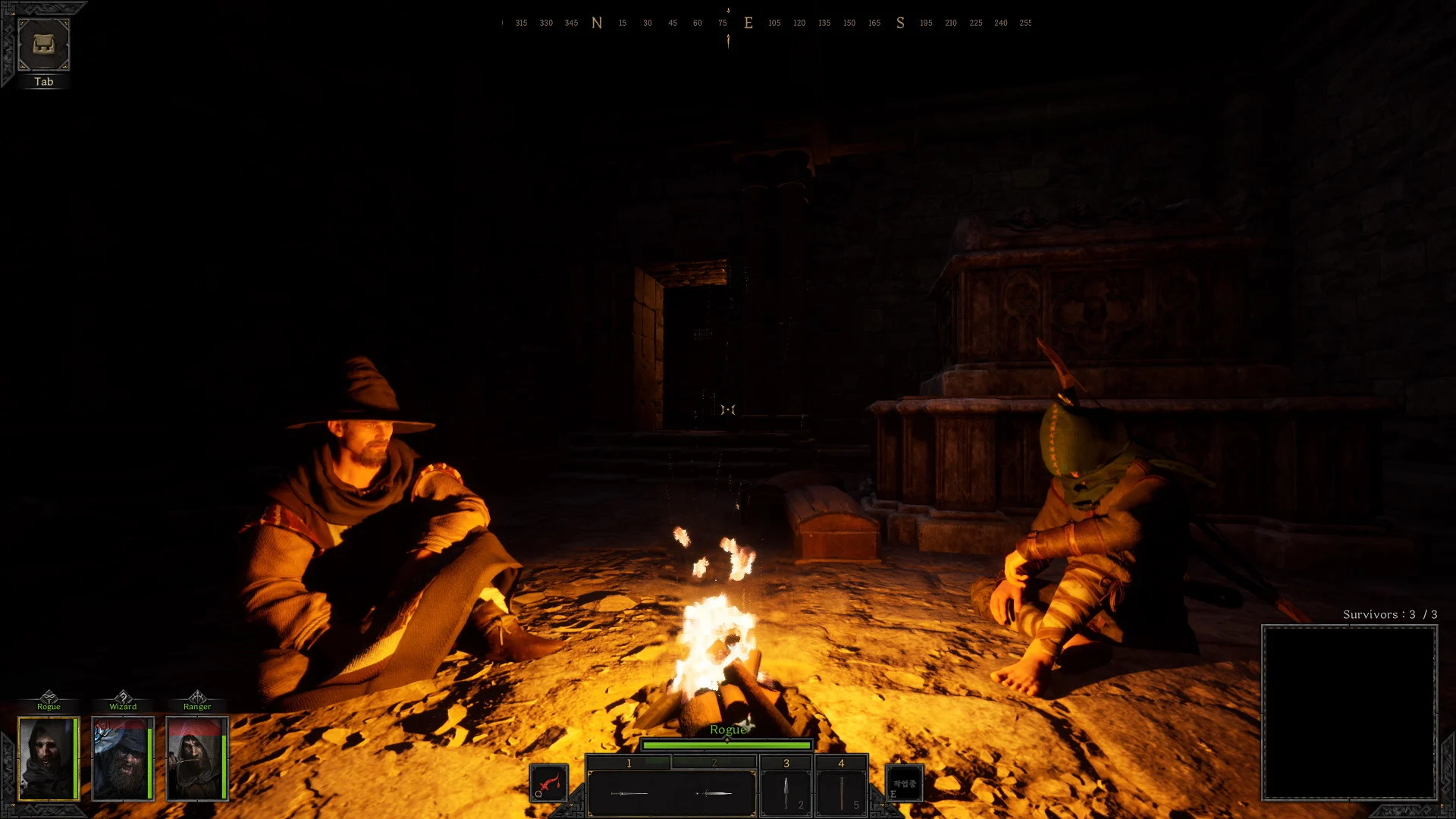 Release Date: Coming soon
Developer: IRONMACE
Publisher: IRONMACE
Dark and Darker is a hardcore first-person dungeon adventure game that takes players on a journey through an ancient citadel filled with mythical treasures and gruesome monsters. Players can team up with friends and assemble a party, choosing from a variety of classic fantasy roles to increase their chances of survival.
The game is focused on first-person combat, with players using close combat weapons and spells to defeat their enemies. The darkness is an ally in this world, offering opportunities to hide from foes and set up ambushes. The ultimate goal is to escape the citadel, discovering hidden portals and finding a rare exit before the dark swarm claims the player's soul.
Download the Dark and Darker demo on Steam.
Super Auto Battlemon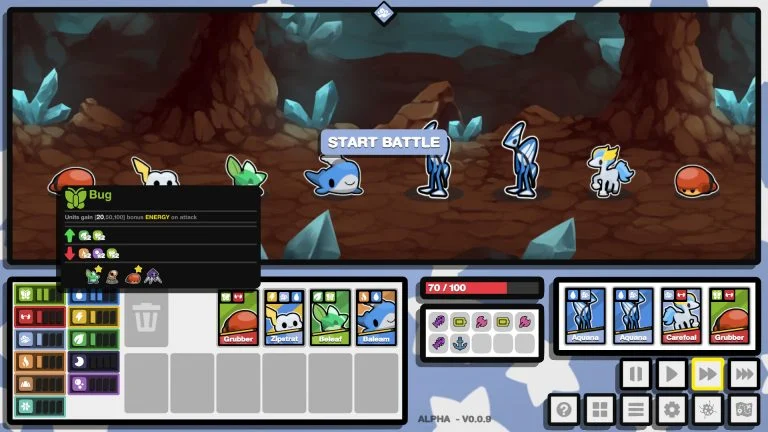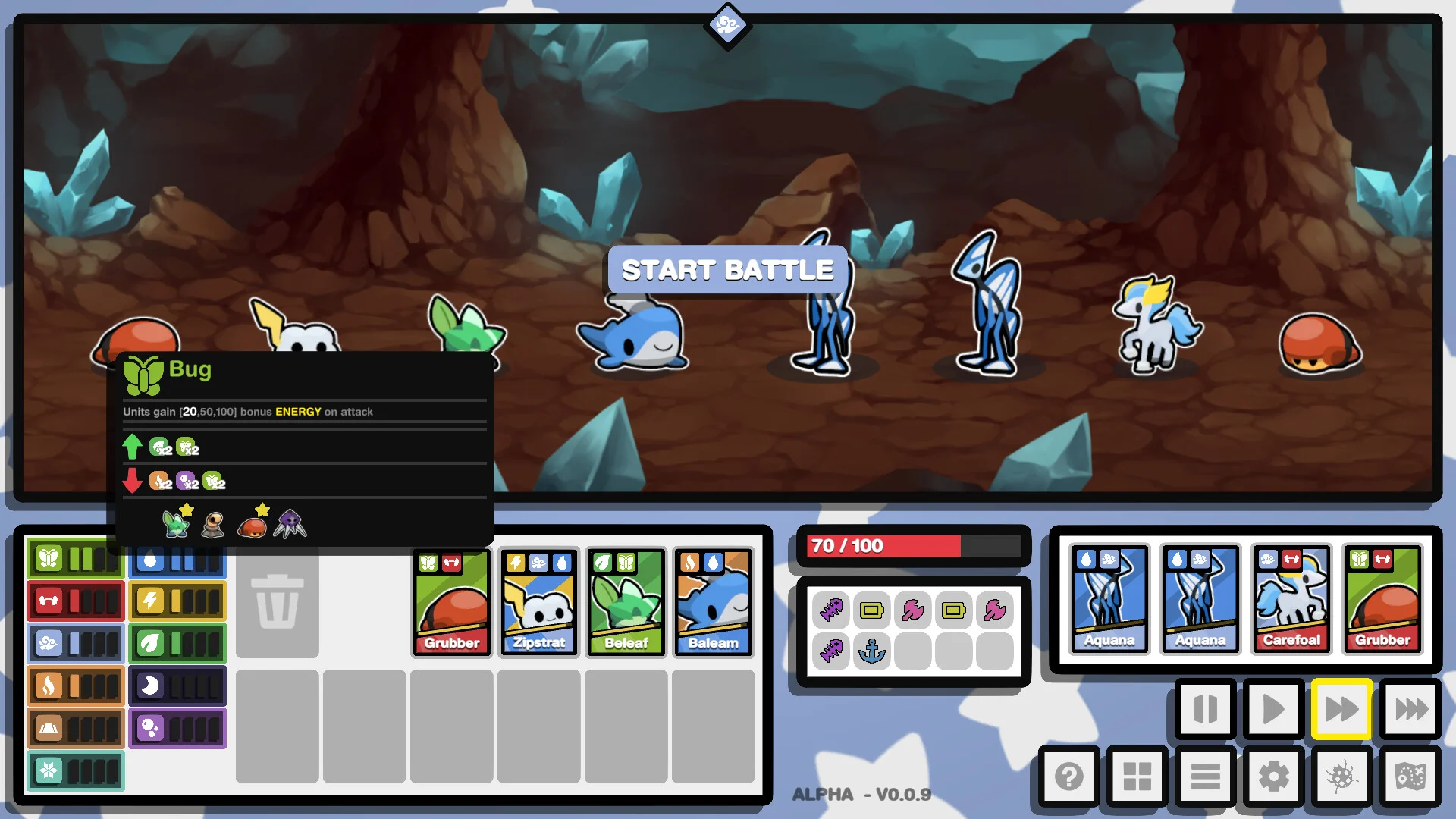 Release Date: Coming soon
Developer: Dino Rocket
Publisher: Dino Rocket
If you loved Super Auto Pets, Super Auto Battlemon is a game worth checking out. It's a monster-taming auto-battler game with roguelike elements. Players pick a starting monster, and progress through a series of branching stages to tame new monsters, upgrade their current ones, and collect buffs along the way. Battlemon can evolve to become more powerful and harness new powers.
Synergize your Battlemon by collecting ones of the same team type to unlock powerful team-wide buffs. Find mystery events to add new types to your Battlemon or grant you some bonus experience to evolve your team. It's a cute, relaxing auto battler that is definitely worth a try while the demo is available on Steam Next Fest.
Download the Super Auto Battlemon demo on Steam.
Driftwood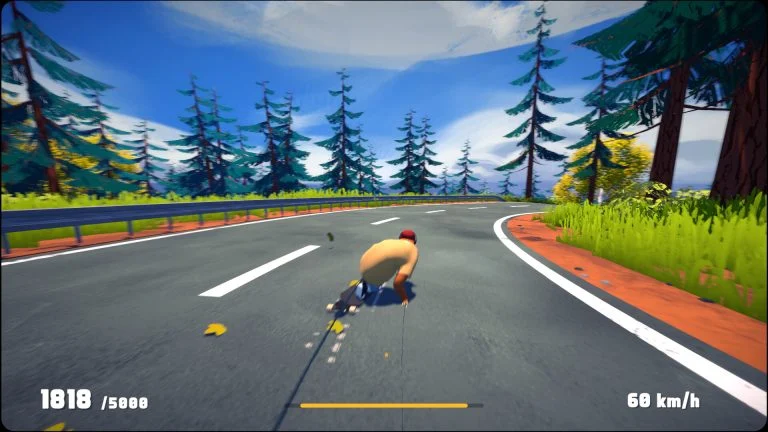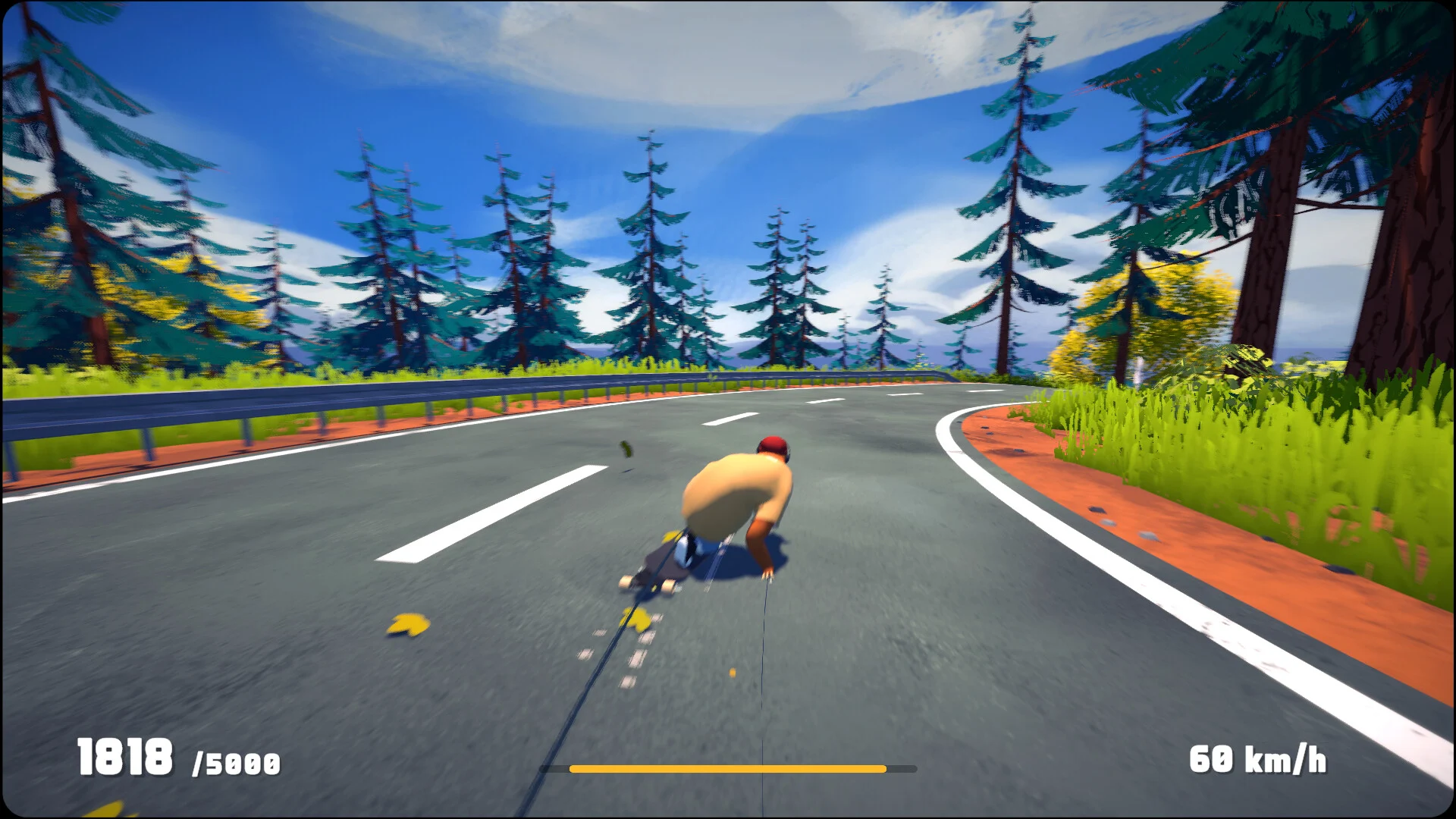 Release Date: 2023
Developer: Stoked Sloth Interactive
Publisher: Stoked Sloth Interactive
Looking for a more casual, relaxing game? In Driftwood, players take on the role of Eddy, a fast-paced sloth longboarder, as they navigate through challenging landscapes while drifting through tight corners and performing tricks to score points.
With a focus on high-speed downhill longboarding, players must find the perfect balance between speed and control, avoiding obstacles along the way. As they progress, players can unlock new boards and wheels to customize their riding style and achieve even higher scores.
Download the Driftwood demo on Steam.
Grim Guardians: Demon Purge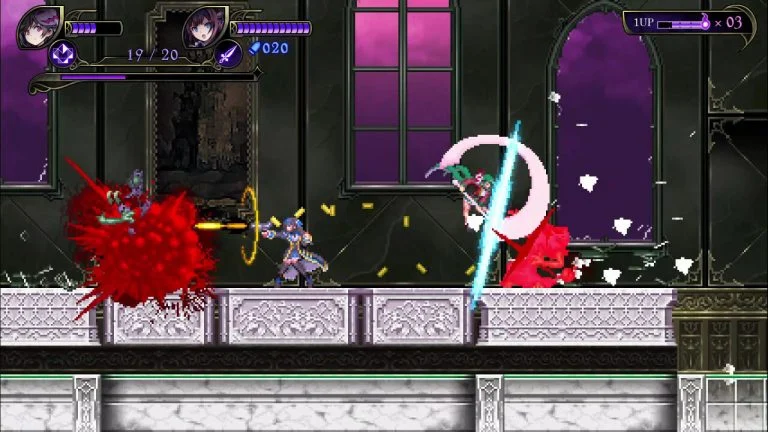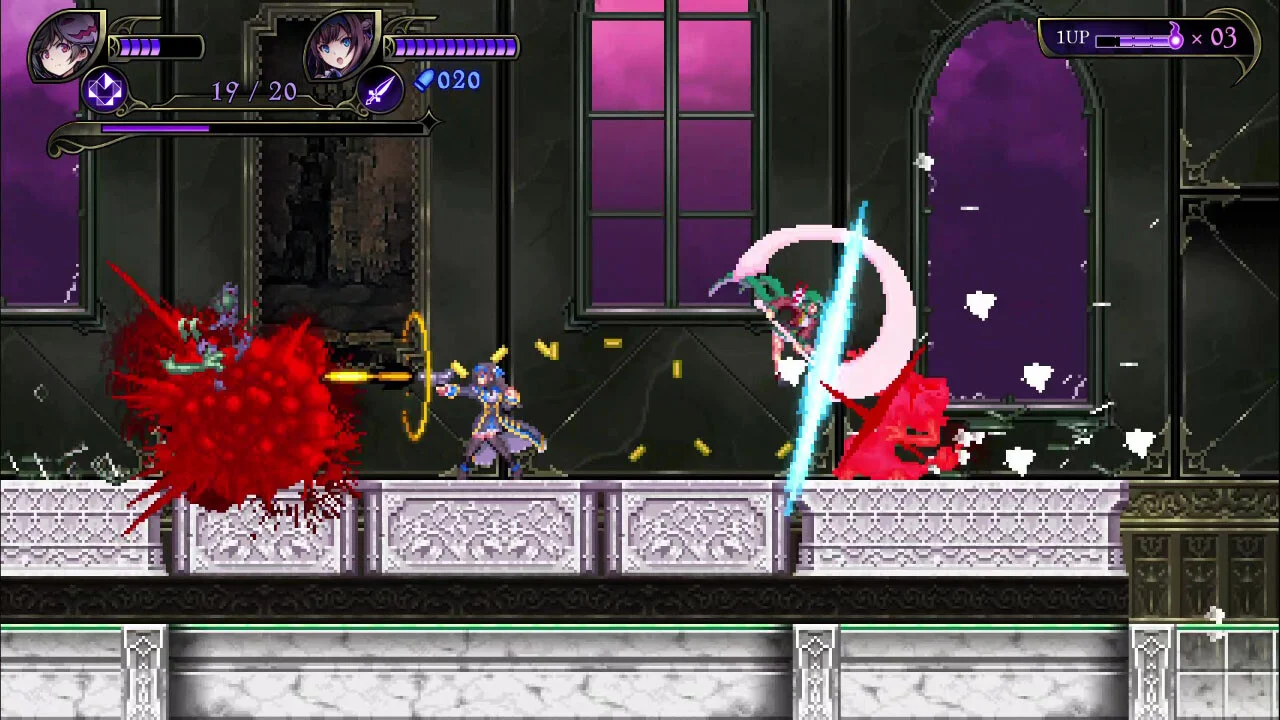 Release Date: February 23, 2023
Developer: INTI CREATES CO., LTD.
Publisher: INTI CREATES CO., LTD.
In Grim Guardians Demon Purge, two sisters challenge the halls of a demon's castle in order to save their school, which has turned into a massive demonic castle. Players can control both sisters, each with their own unique skills and sub-weapons, and switch between them on the fly. As they progress through the castle, they will encounter demonic bosses that yield new sub-weapons and open up new routes for exploration.
The game offers a choice between "Pure" mode with original Japanese voices or "Refined" mode with English voice acting, and allows players to adjust the difficulty with its "Style" system. Co-op play is also possible with two controllers.
Download the Demon Purge demo on Steam.
Planet of Lana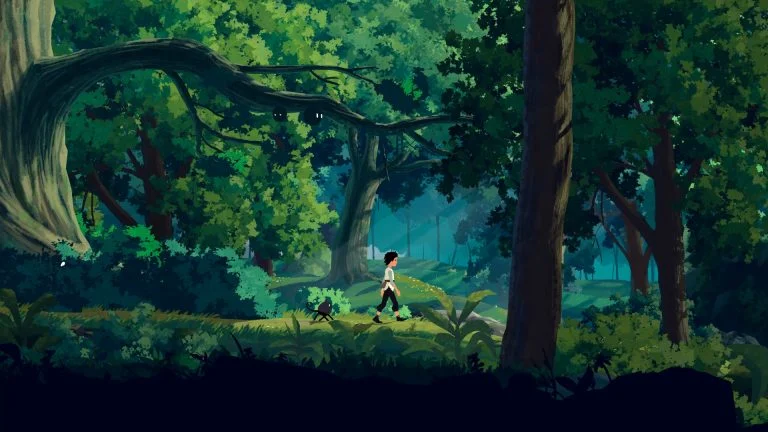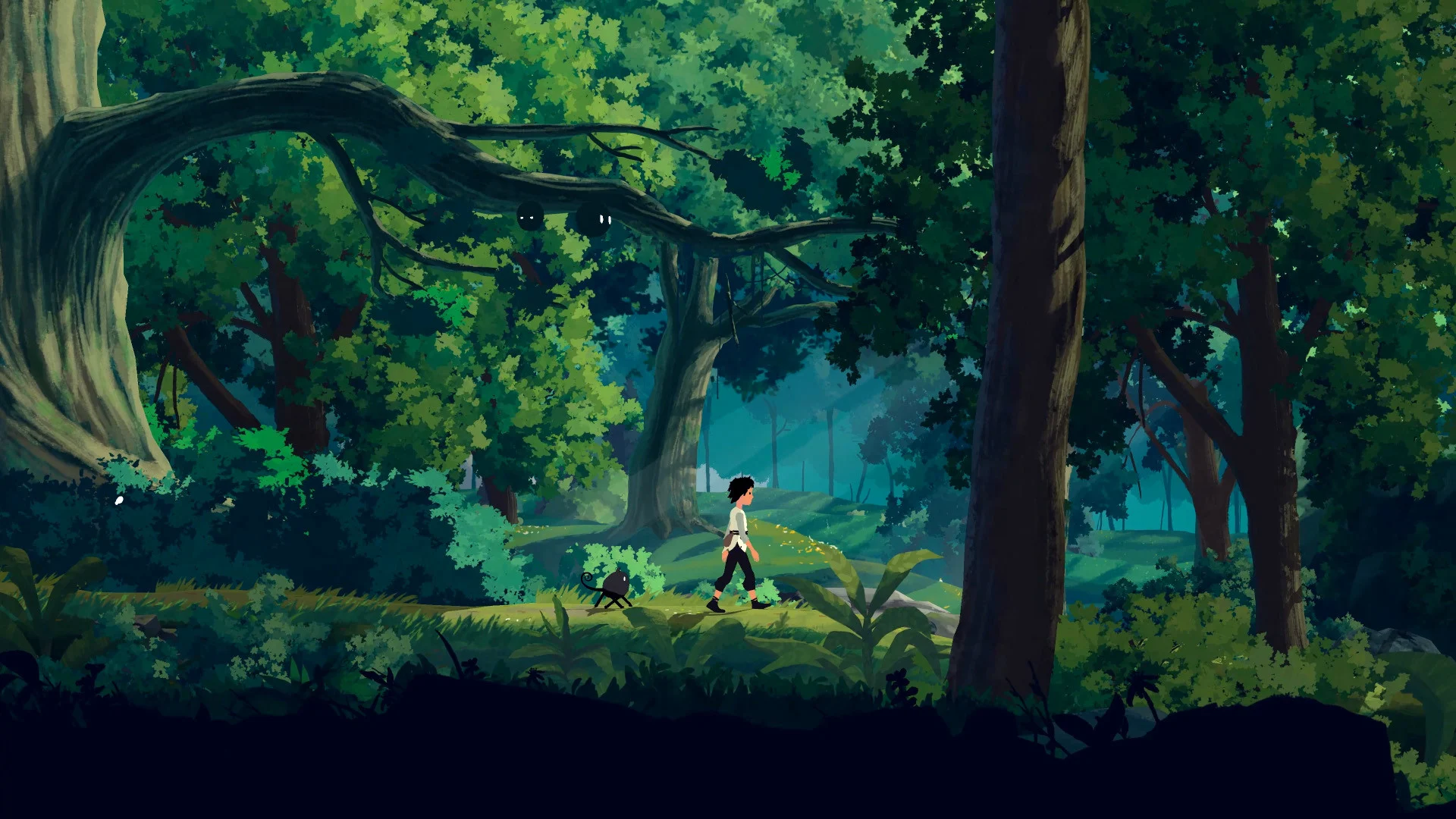 Release Date: Q2 2023
Developer: Wishfully
Publisher: Thunderful Publishing
Planet of Lana is a unique and stunning world of adventure that takes players on an off-earth odyssey. With its beautiful landscapes, diverse creatures, and quirky twists, this game is a feast for the senses. The game features companion-based gameplay, where players team up with a trusted companion to explore the planet and solve puzzles.
The story is about a planet that was once a place of balance between humans, nature, and animals, but has now been disrupted by a faceless army. This is not a story about war but about a journey to restore balance to the planet. The game offers a unique and memorable gaming experience that will captivate players from start to finish.
Download the Planet of Lana demo on Steam.
Cook Serve Forever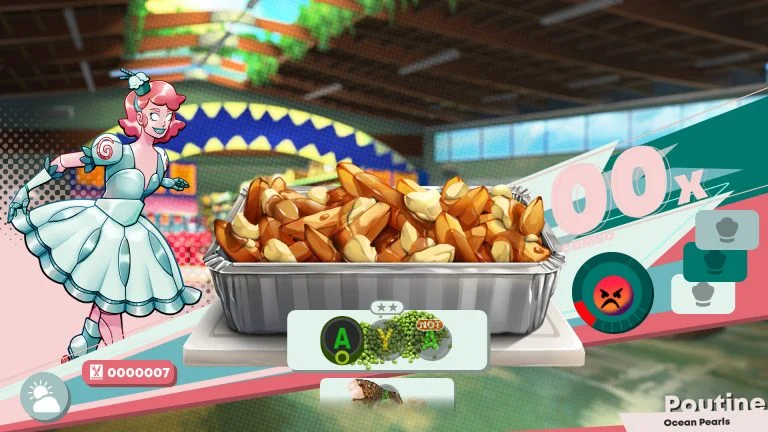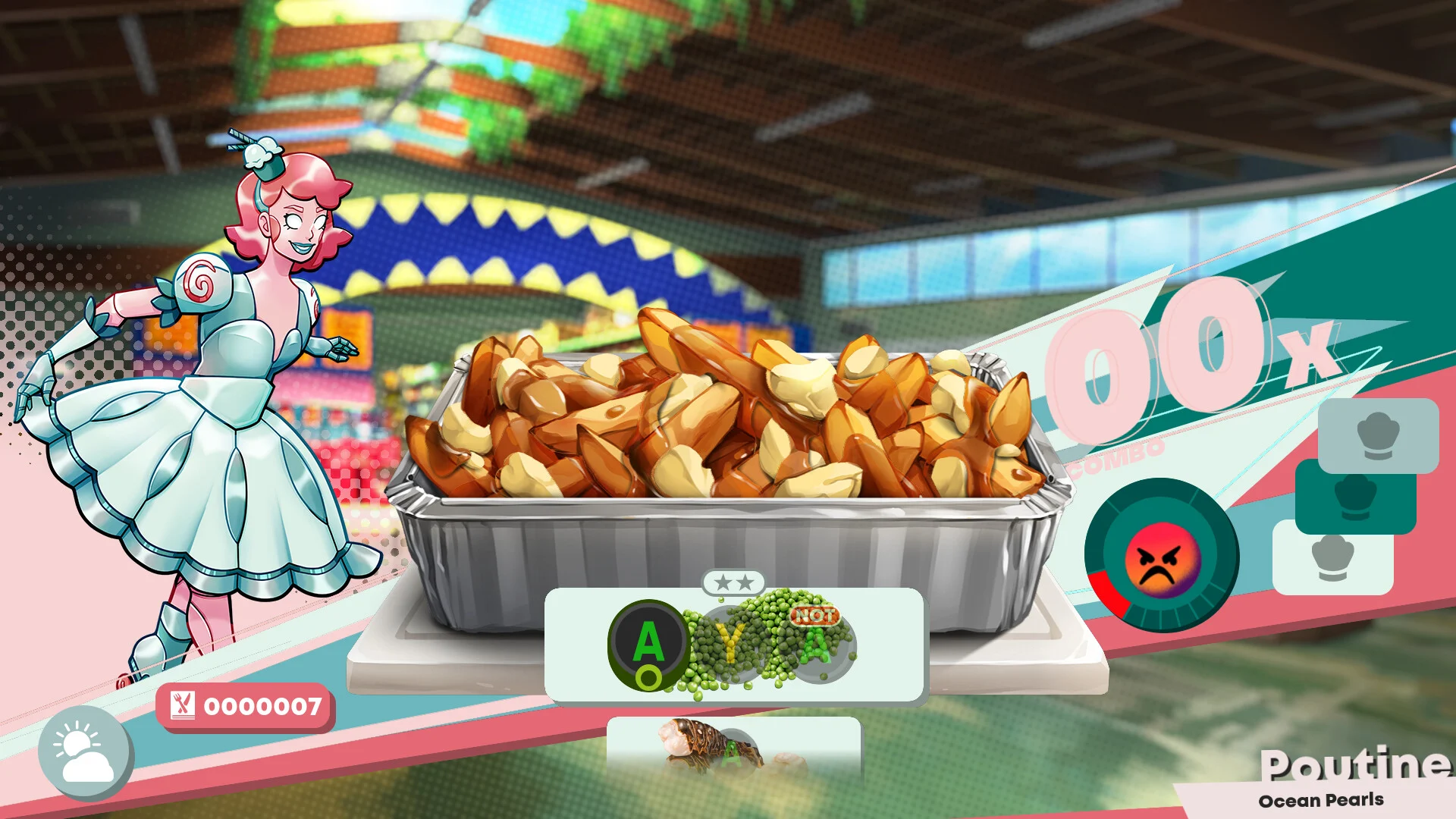 Release Date: April 2023
Developer: Vertigo Gaming Inc.
Publisher: Vertigo Gaming Inc.
Cook Server Forever is a simulation game that takes you on a culinary journey through the city of Helianthus as Nori Kaga, a food cart chef. The game features a fully-voiced story with an all-star cast and hours of gameplay with the ability to chop, stir, and sauté your way through the bustling city.
You will have the chance to cook hundreds of new ingredients and recipes using a dynamic cooking system and an original soundtrack by award-winning composer Jonathan Geer. In addition, players can take on optional side quests with a diverse cast of characters to further their culinary journey.
Download the Cook Serve Forever demo on Steam.
Wandering Sword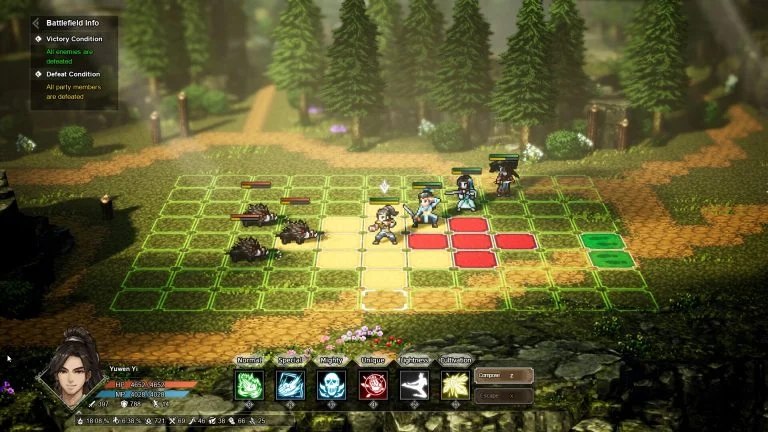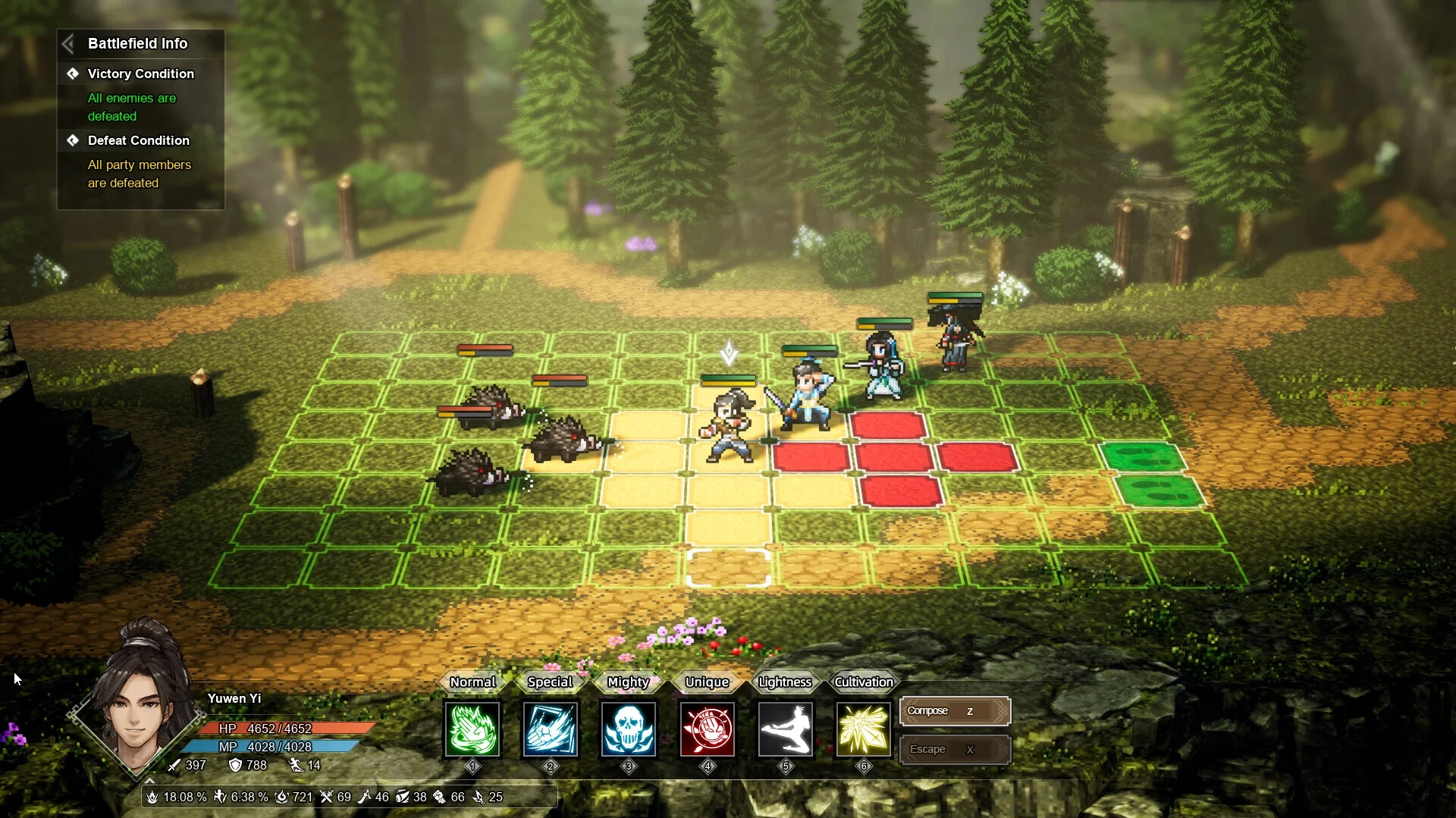 Release Date: 2023
Developer: The Swordsman Studio
Publisher: Spiral Up Games
Wandering Sword is a beautifully crafted open-world RPG set in ancient China. Players will embark on an epic journey to master martial arts and weapons, cultivate their energy and engage in combat on a tiled board that can switch between turn-based and real-time modes.
Players will interact with NPCs, build relationships, recruit allies, and make choices that can lead to different endings. With many side quests and great replayability, Wandering Sword offers hours of adventure.
Download the Wandering Sword demo on Steam.
Shadows of Doubt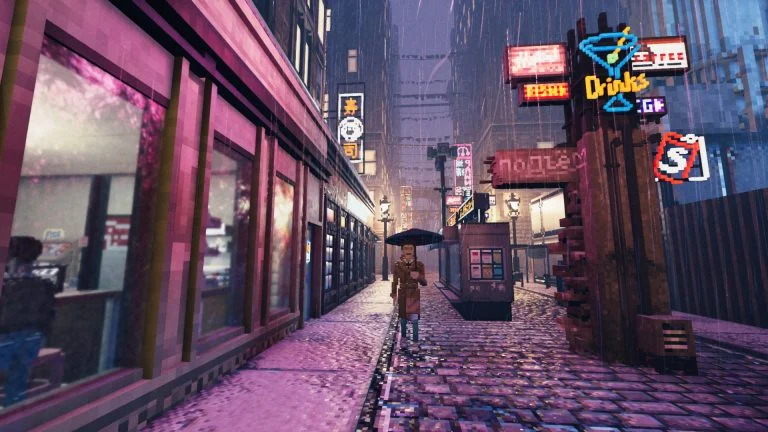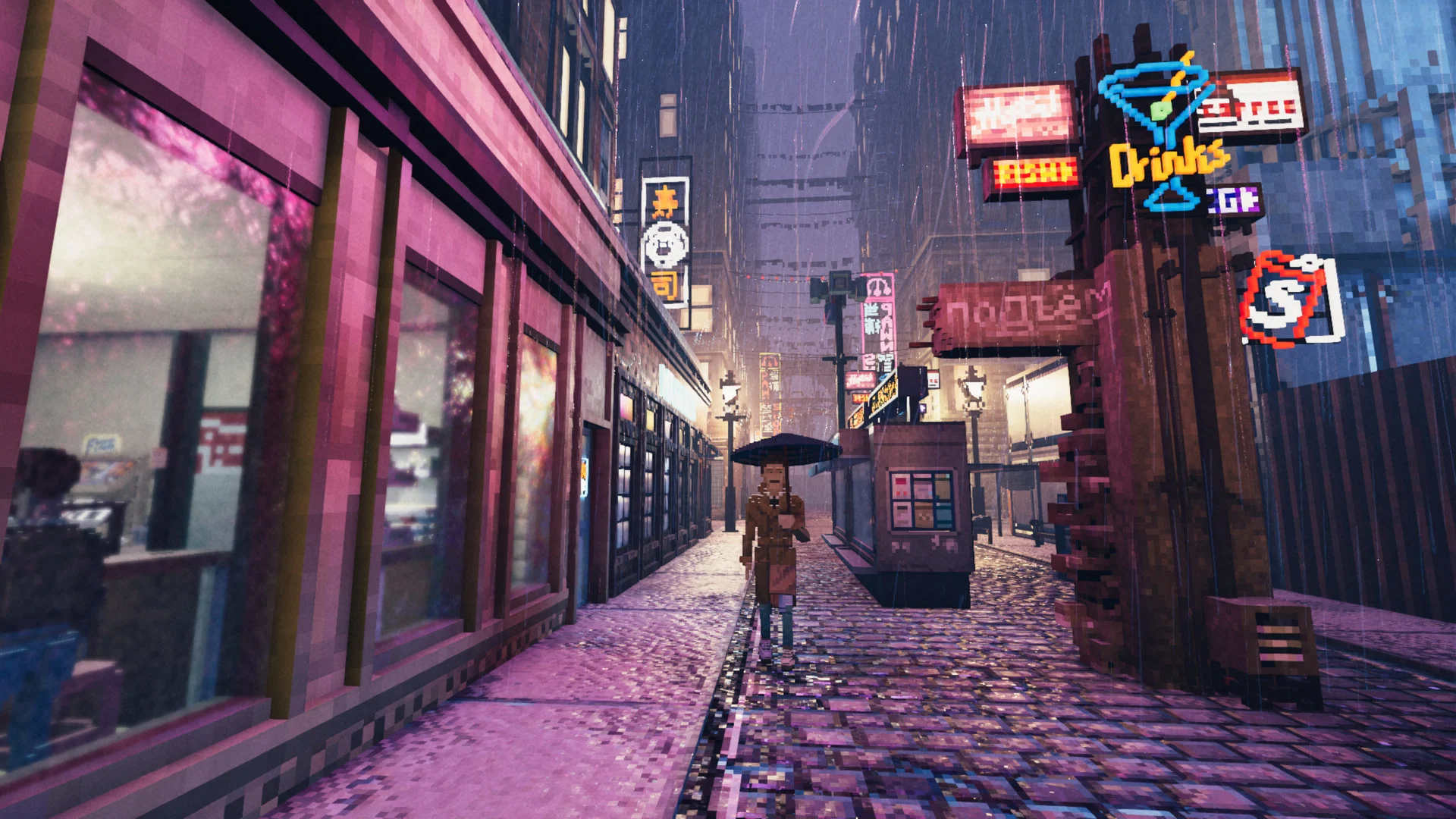 Release Date: Coming soon
Developer: ColePowered Games
Publisher: Fireshrine Games
Shadows of Doubt is a private investigator game set in an alternate reality in the hyper-industrialized 1980s. Players will be able to explore procedurally-generated cities and interact with hundreds of individual citizens, each with their own unique characteristics, as they solve cases and gather evidence.
The world is fully simulated and players can use a variety of gadgets to gather information and build their case. The game offers multiple ways to approach each case and allows players to play their own way, whether by playing by the book or using more questionable methods. Shadows of Doubt offers a unique detective experience that combines elements of simulation and investigation.
Download the Shadows of Doubt demo on Steam.
Steam Next Fest is underway from February 6-13. What Steam Next Fest demos have caught your eye this year? Let us know in the comments below!