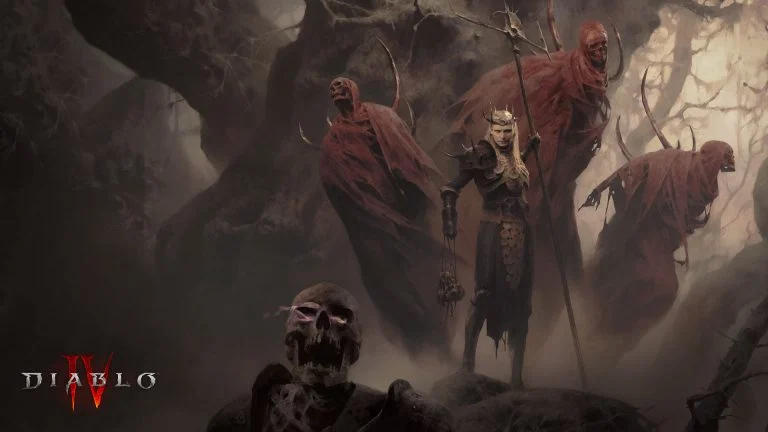 Action RPG fans patiently awaiting more information about Blizzard's next installment in the Diablo series don't need to wait any longer. Today at The Game Awards, Blizzard revealed that Diablo 4 will release on June 6, 2023. Players who preorder the game will also be granted access to the open beta in the Spring. 
Diablo 4 will have three editions: Standard, Digital Deluxe, and Ultimate.
Standard Edition
Digital Deluxe Edition
Ultimate Edition
You can view the Diablo 4 Official Release Date Trailer on YouTube.
Diablo 4 has been holding a Closed Endgame Beta test for players since October, and now, fans finally have an official release date for the upcoming title. At the June Xbox & Bethesda Showcase event, Blizzard confirmed Diablo 4 would release within the next year. Twitter user Aggiornamenti Lumia also reportedly found a listing on the Microsoft Store that listed Diablo 4 for a June 5, 2023, release date, and Blizzard's announcement confirms the leak.
Diablo 4 Beta
Diablo players can opt-in for a chance to participate in the upcoming Diablo 4 Beta tests on the official Blizzard website.
Visit the Diablo 4 Pre-Registration Website.
Click on Sign Up for Updates and log in using your Blizzard account name and password.
You should see a message that says, "Thanks for signing up!"
Diablo 4 is an upcoming action roleplaying game in Blizzard's genre-defining hack-and-slash Diablo franchise. The game takes players back to the darker and slower Diablo games, à la Diablo 2, while maintaining features from the brighter and faster-flowing Diablo 3 game.
Gameplay and Impressions
Journalists have been sharing their Diablo 4 gameplay on YouTube, as the embargo seems to have finally lifted. The recent gameplay released by closed beta participants looks promising, and we couldn't be more excited to get our hands on it. Sadly, we weren't one of the lucky chosen ones, but we're looking forward to hopping into the open beta as soon as it launches.
Diablo 4 will undoubtedly be one of the biggest game launches in 2023. The marketing has already started, and the Diablo Twitter account has been tweeting at celebrities and internet personalities, making sure they've said their prayers since #LilithIsComing.
If you want to get in on the action as soon as possible, remember to sign up for the open beta and put in a preorder for guaranteed early access. We'll keep you posted when we have more to share about everything Diablo 4.