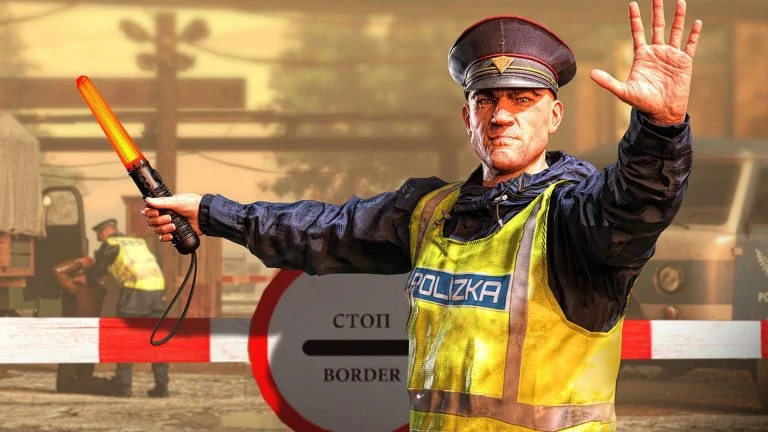 Contraband Police is a border-patrol simulation game developed by indie developers Crazy Rocks and published by PlayWay S.A. In the game, you'll search for illegal items as a border patrol agent during the 1980s in a fictional Eastern-European country. 
There's no shortage of strange simulation games out there. From Lawn Mower Simulator to Powerwash Simulator, players have been diving into mundane virtual worlds for years. Contraband Police is a very strange game developed by a small indie development company from Warsaw, Poland, called Crazy Rocks. However, the game hasn't just popped up out of nowhere–according to a Steam Event post for Next Fest, Contraband has been in development since 2018. 
I played the demo for the game, which took me around an hour to complete, and to say it's weird would be an understatement. Your goal is to sniff out potential smugglers by checking papers, unloading cargo, and using a UV flashlight to find hidden drugs. When you suspect someone of smuggling, that's when you can arrest them.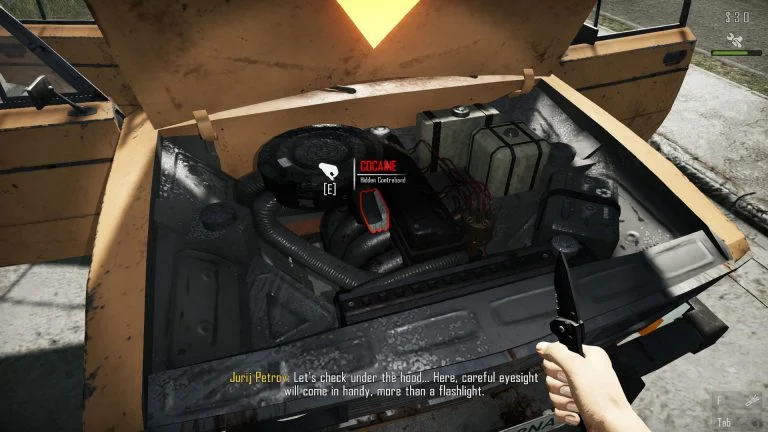 At first, I was a bit scared, considering that most of the demo involved cross-checking paperwork. Still, as I made my way through the demo, I discovered why this game currently has over 20,000 people following it, according to SteamDB. It is actually somewhat addictive, and that sting of defeat when you mess up or miss hidden drugs makes you feel something inside. What that something is, I'm not quite sure. 
However, the main gameplay loop isn't all that's there. In the demo, I was surprised to find a small semi-open world that enables you to navigate to merchants, prisons, and other locations. And the game also gives you additional missions to break up the monotony of checking whether someone's name is spelled right on their ID. With prisoner transport missions and even an FPS portion where you can shoot a small pistol, there's more behind the surface with this indie title.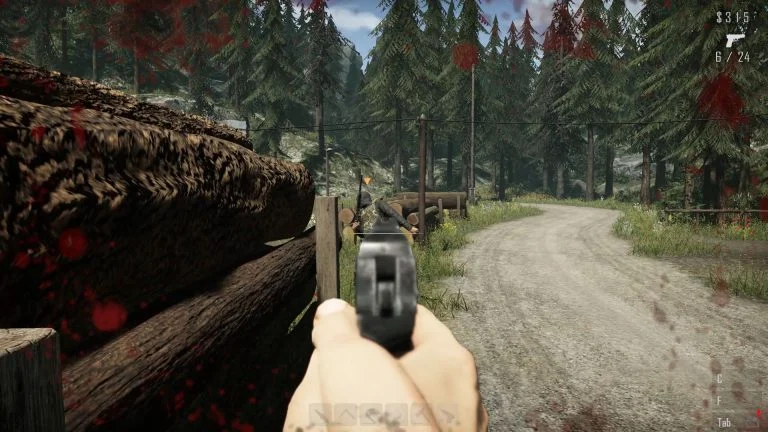 The game is a bit rough around the edges, but if you can get past some of the lesser-desirable aspects, it turns out to be a fun (or funny) time. 
Contraband Police is scheduled to release on January 26, 2023, for PC via Steam. Users can wishlist the game or play the demo via Steam.
Get more news on upcoming games in our News Section.