The recently-released "Meet the Slayers" series for Dead Island 2 gives players a taste of the characters they will meet in the upcoming zombie-slaying sequel.
If you were a massive fan of the zombie-crunching madness that was Dead Island, then you're in for a treat for the upcoming sequel developed by Deep Silver & Dambuster Studios. Dead Island 2 will feature distinct, brand-new characters slowly being revealed by the developers.
If you're wondering who the new characters are and what they are all about, you've come to the right place. Here's everything we know so far about Dead Island 2's characters and their special abilities.
Dead Island 2 Characters and Abilities
The following four characters have been confirmed for the upcoming Dead Island 2:
This post will be updated as more information about the new Dead Island 2 characters are released.
Amy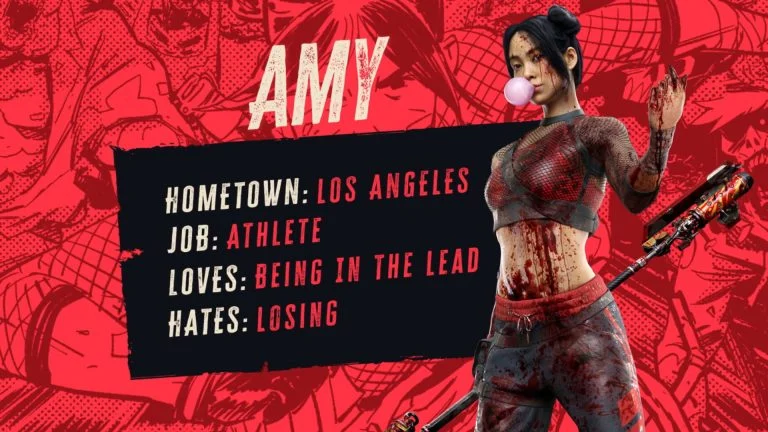 Amy is a quick-witted, calm Paralympian who holds a giant zombie-slaying staff. Hailing from Las Angeles, CA USA, she's great at taking down solo threats.
Amy Abilities
Relief Pitcher: Amy regains Stamina when hitting a zombie with a weapon throw.
Divide & Conquer: Amy gets a minor Damage boost when she attacks isolated zombies.
Dani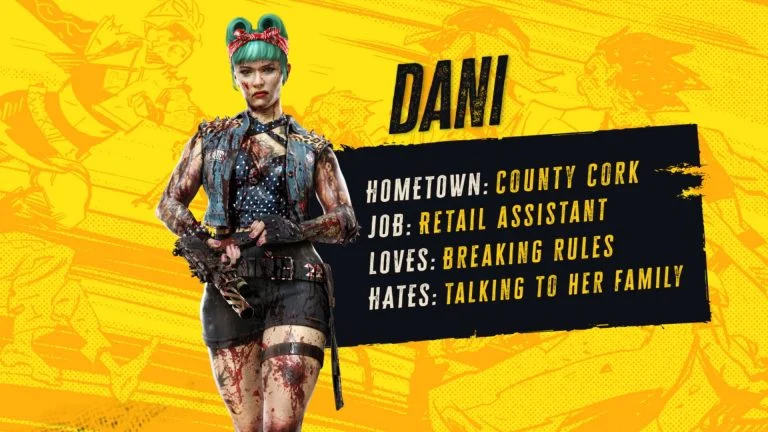 Roller Derby extraordinaire Dani is the rockabilly brawler with a sick and twisted sense of humor. Hailing from County Cork Ireland, Dani uses her lifesteal abilities and explosive bonuses to mow down zombies and survive.
Dani Abilities
Bloodlust: Dani regains Health when slaying multiple zombies in quick succession.
Thunderstruck: Dani's Heavy Attacks trigger a Forceful explosion on impact.
Jacob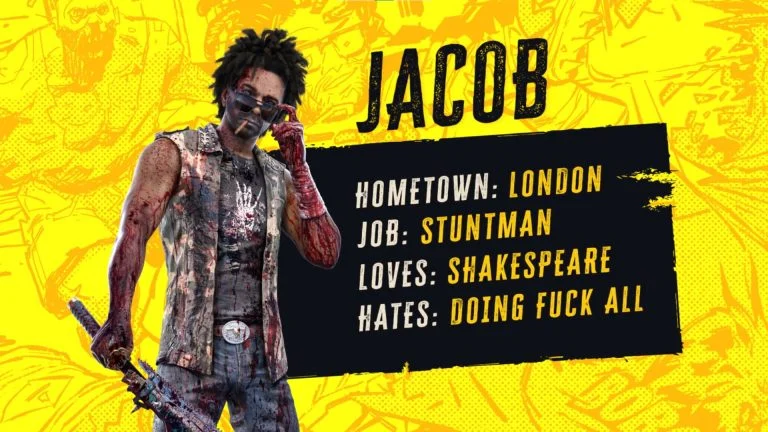 Hailing from London, Jacob is an antihero with some rockstar flair. He always dreamt of being a Hollywood stuntman and uses powerful buffs to enhance his damage.
Jacob Abilities
Critical Gains: Jacob gets a moderate Critical Damage boost while his Stamina is low. Critical hits regain Stamina.
Feral: Jacob gets a stackable minor Damage boost when attacking in quick succession.
Ryan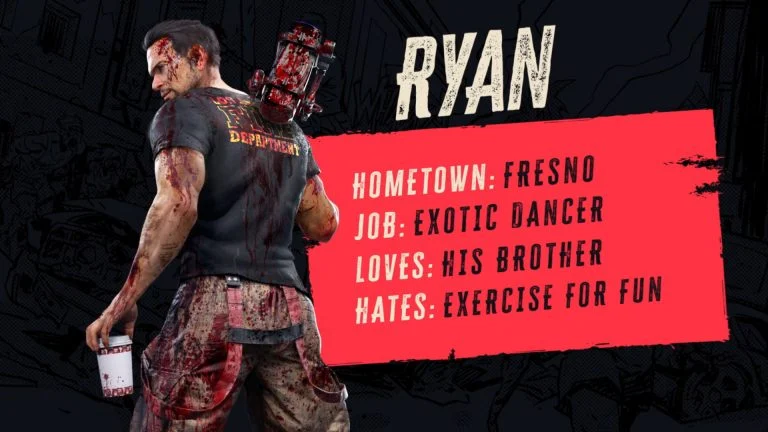 Ryan is a former exotic dancer that has a penchant for smashing zombie skulls. Stubborn, pessimistic, and dry–he brings the other characters back down to reality.
Ryan Abilities
Retaliation: Ryan gets a moderate Force boost when using Block or Dodge to avoid an attack.
Seesaw: Ryan regains Health each time he knocks down a zombie.
Carla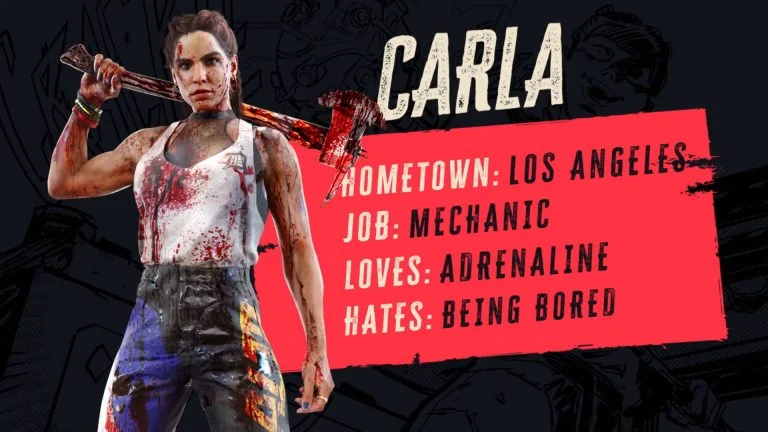 Carla is a trash-talking mechanic who hails from LA and takes crap from no one. She uses her unique AOE skills to take out groups of zombies at a time.
Carla Abilities
Dig Deep: Carla gets a moderate Toughness boost while her health is critical.
Mosh Pit: Carla gets a minor damage boost when close to multiple zombies.
Who will you play when Dead Island 2 releases on April 28, 2023? Let us know in the comments section below!
This information was gathered from the official Dead Island YouTube channel and the Dead Island website.
Our Game Guides Section has a ton of walkthroughs on new games.