Diablo 4 has various quests that players can embark on to gain Renown and XP in the game world. One such quest is called The Diviner, located in Tur Dulra. This sidequest sets players on a quest to light Runestones scattered in the surrounding area. If you're confused or stuck on the part of the quest, you've come to the right place. Here's how to complete The Diviner quest in Diablo 4.
The Diviner Quest Guide
The first portion of the quest tasks players to "Find a Tur Dulra Runestone." This part may have had you confused, but luckily it's pretty easy to figure out. To find the Tur Dulra Runestone, head to the north of the quest circle, then interact with the northernmost pile of stones.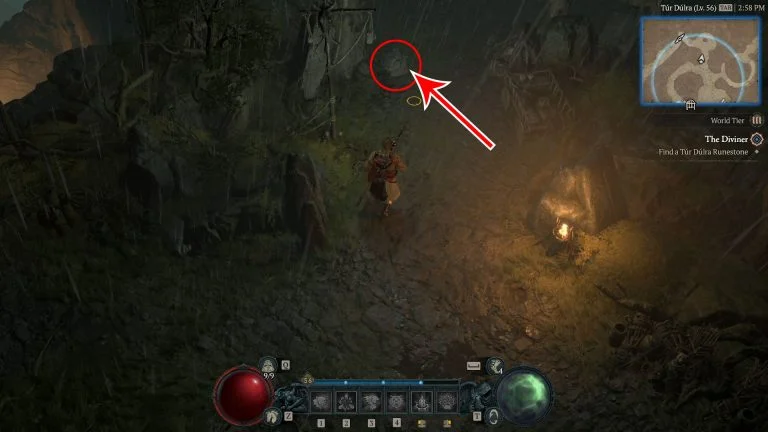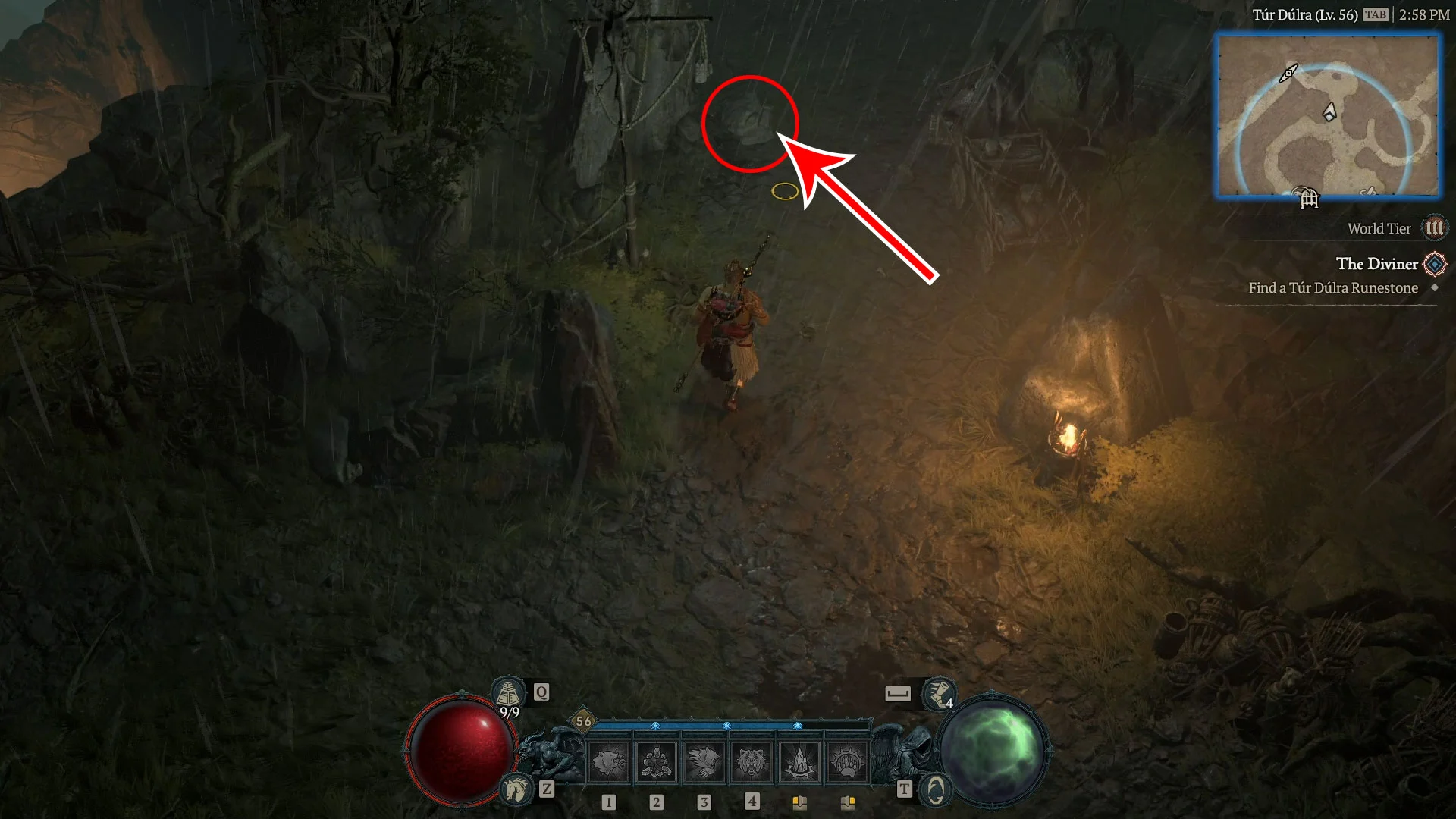 This will provide the player with the Tur Dulra Runestone, which they should take back to Scholar Yuein. After performing a short ritual, speak with Yuein again, then he'll task you with Activating the Spirit, Earthen, and Nature Runestones, which can be located by pulling up the map and following the waypoints.
The only Runestone that is slightly different is the Earthen Runestone. For that, players will need to complete the Burial Cairns dungeon. Once all three Runestones have been activated, return to Scholar Yuein and touch the Runestone in the center of town to complete the ritual and the quest.
The Diviner Quest Rewards
For completing The Diviner quest, players will receive the following rewards:
Ultimately, The Diviner quest is a pretty easy one. The most confusing part is finding the Tur Dulra Runestone.
For more Diablo 4 guides like this one, make sure to check out our Diablo IV section.