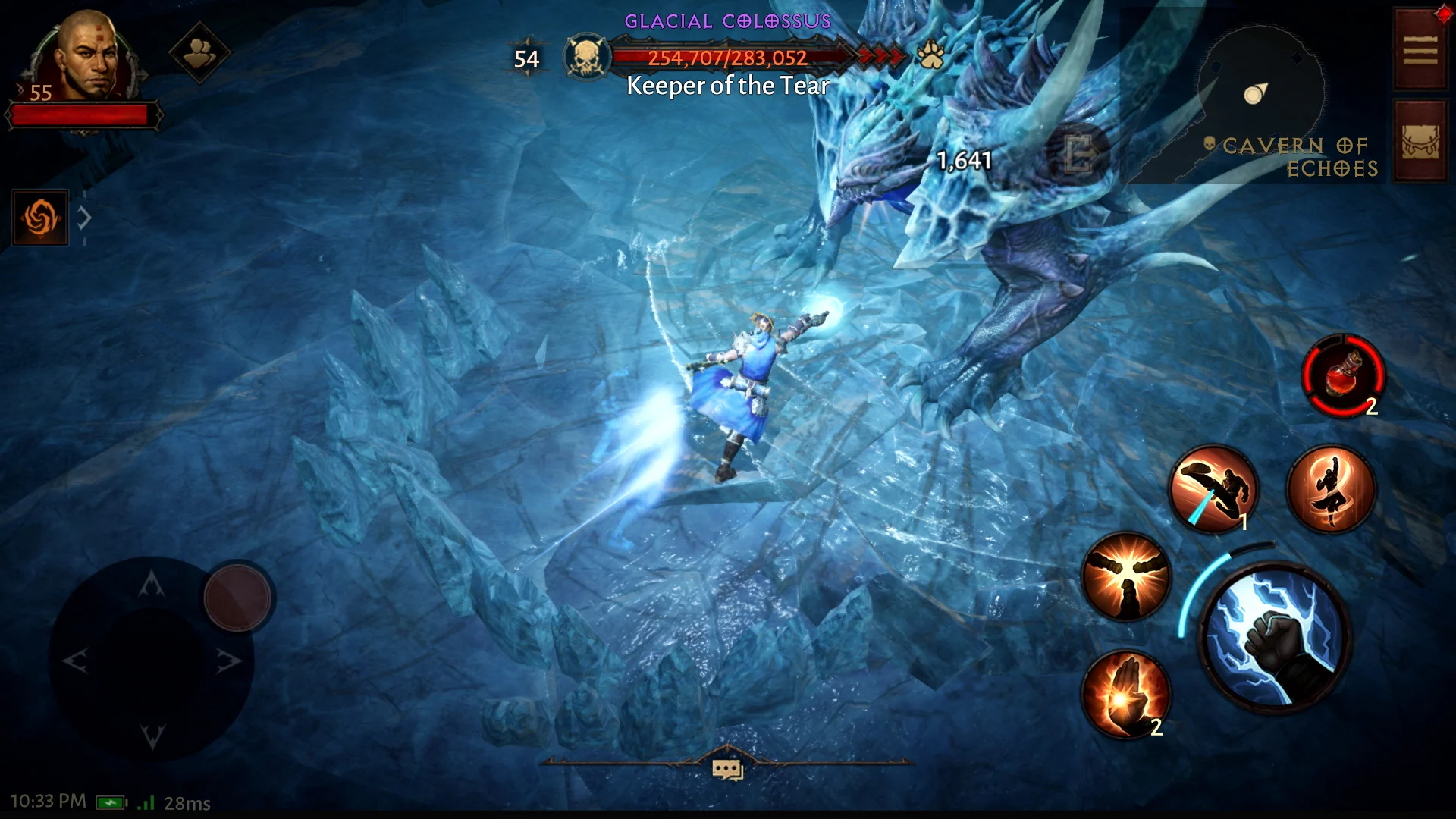 Auto-gold pickup in Diablo Immortal is clutch, especially if you're on a smaller device. Not having to click every individual piece of gold makes the task of killing and looting a lot more fun. Unfortunately, you still have to pick up items individually, however, there's a simple solution. Here's how to enable auto pickup in Diablo Immortal.
How to Enable Auto Pickup in Diablo Immortal
Enabling the Option in Your Settings
With a few easy button clicks, you'll be able to pick up items that drop in the Diablo Immortal universe automatically. Here's how:
Log in to the server you're playing in.
Hit the three lines in the top right of your screen.
Click the Gear icon to open your settings.
Scroll down in your General settings and check off the items you want to auto pick up.

Leave the checkbox unticked if you don't want to pick up all items.

And voila! Now the loot that falls from the desiccated corpses you're destroying will automatically jump into your loot bag, so no need to press that silly hand button next to your movelist. You've enabled auto pick up in Diablo Immortal.
Why Should I Enable Auto Pick Up in Diablo Immortal?
No dedicated Diablo player needs to ask this, but if you're new to the scene, Diablo is essentially all about the loot. As you advance into the late game, you'll learn that a lot of the fun revolves around looting in rifts as fast and efficiently as possible so you can maximize the gear you're getting. Having auto pick-up enabled is essential.
What is Diablo Immortal?
Diablo Immortal is an MMOARPG developed by Blizzard Entertainment. A mobile-first game, a first in the Diablo series, Diablo Immortal follows players through an expansive universe spanning various locations. Diablo Immortal's gameplay is the most modern take on the classic franchise with raids, custom events, and significant UI and QoL enhancements.
Are you looking for more Diablo Immortal tips and tricks? Head over to our Diablo Immortal Section to get more guides and walkthroughs. 
Diablo Immortal is available via Battle.net, Google Play, and the App Store.