Diablo Immortal has various types of currencies and resources, so you might be wondering what some of them do in-game. One resource you've likely encountered in your adventures is an item called Monstrous Essence. These rare Essences are quest items that are handy for gaining experience quickly. In this guide, we'll show you how to get Monstrous Essence in Diablo Immortal and how to use it.
How to Get Monstrous Essence in Diablo Immortal
Monstrous Essence has a chance to drop off all types of enemies in the world. The drop chance is low, so it is efficient to look for Monstrous Essences while completing the daily Bounty Board quests.
The best way to get Monstrous Essences is by killing monsters out in the world. Find spots with high mob density, like Frozen Tundra, Library of Zoltun Kulle, and other areas depending on your level. There is no place to increase your odds of finding more Monstrous Essences–it all comes down to just killing a lot of monsters.
What is Monstrous Essence used for in Diablo Immortal?
Monstrous Essence is turned in at the Horadric Altar to unlock entries in the Bestiary. Every 10 Monstrous Essence unlocks one page in the Bestiary, and the Codex grants bonuses for unlocking three pages per day. That means you can get bonuses XP for turning in 30 Monster Essence per day.
Open your Codex, and look for the Bestiary task under the Battle Pass Activities section. Each page you unlock rewards you with 40 Battle Points, a chance for a Legendary gear drop, and a possible class-specific consumable. Again, you can only get these bonuses for unlocking three pages per day.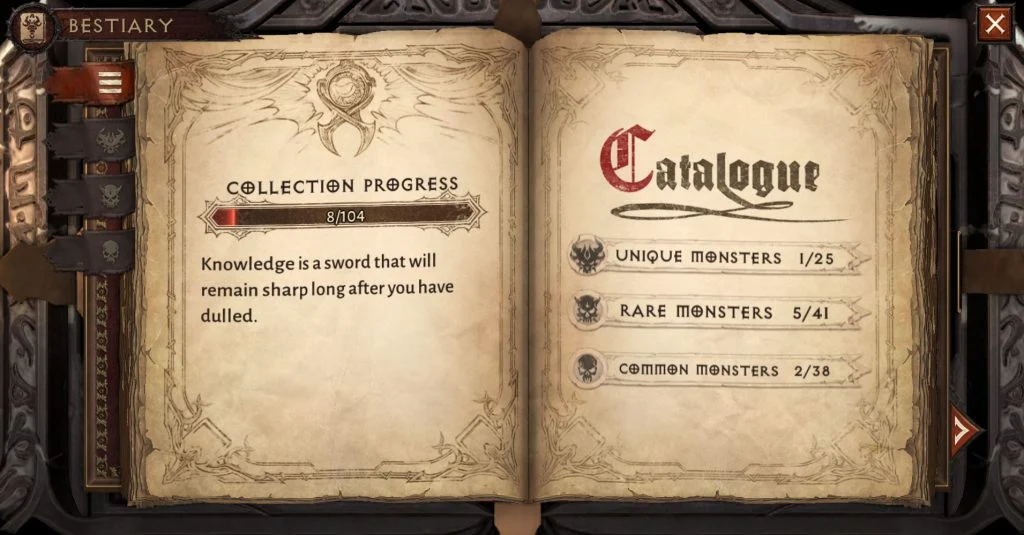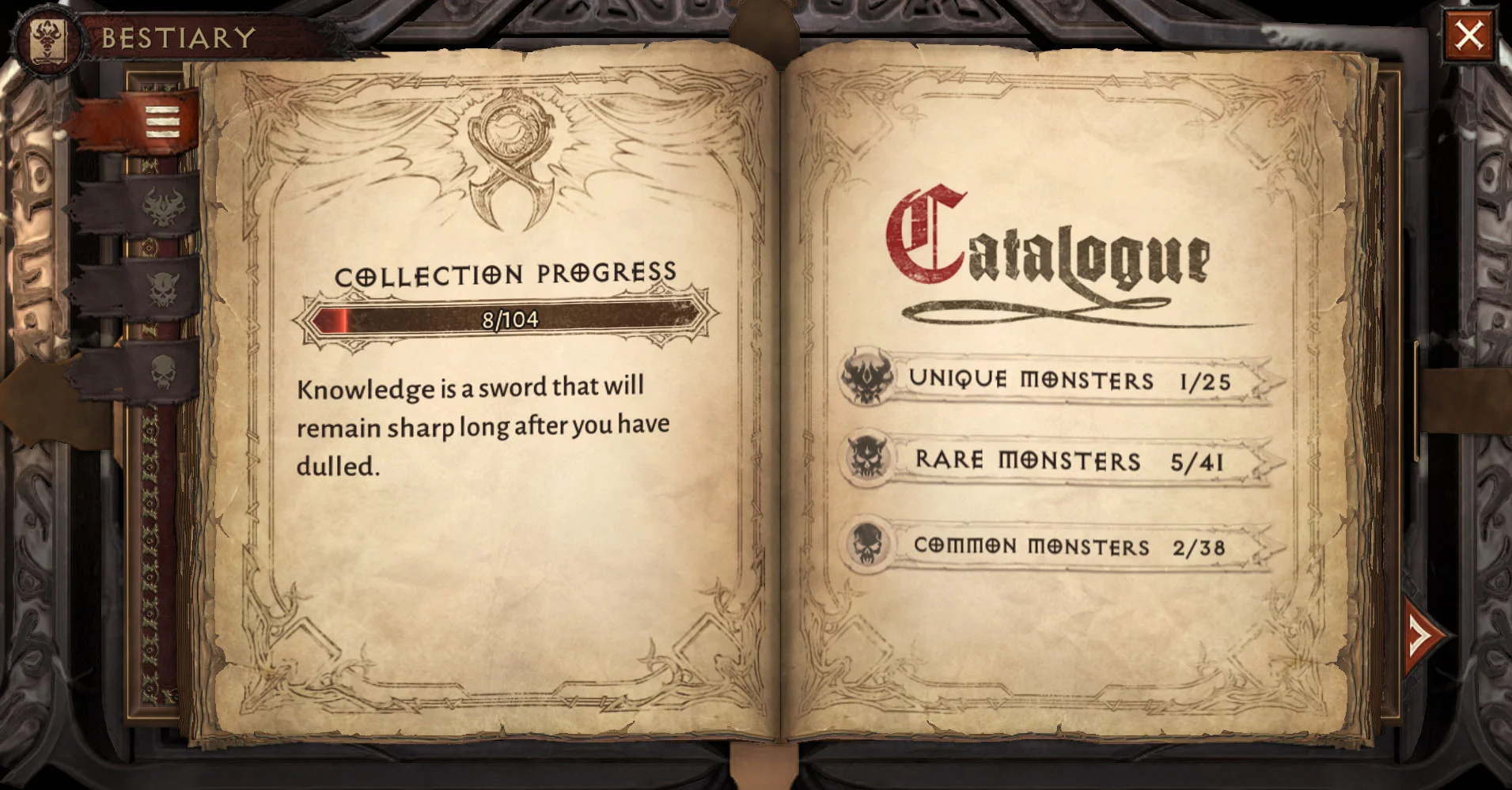 When you collect 10 Monstrous Essences, you can tap on the Navigate button from the task in your Codex to go to the nearest Horadric Altar. Horadric Altars and Bestiaries are in any of the main camps in the world of Diablo Immortal.
Visit our Diablo Immortal section for guides and more related game content.
Diablo Immortal is available via Battle.net, Google Play, and the App Store.