Diablo Immortal offers players various endgame activities, including zone-specific quests that usually entail collecting items or killing monsters. One such zone activity is collecting Lost Pages in the Library of Zoltun Kulle, and it's only available on Hell difficulty. You may have stumbled upon these pages and noticed the quest on your tracker, so we put together this map to help you out. Here are all the Lost Page locations in Diablo Immortal and how to farm them.
What are Lost Pages in Diablo Immortal?
During your adventures in the Library of Zoltun Kulle, collect five Lost Pages to create a Portal Tome. Use Portal Tomes to open magical portals to one of Kulle's Hidden Chambers. Each time you use a Portal Tome, you have a chance to awaken powerful defensive constructs, such as the Fleshcraft Hydra.
Lost Pages are only available in the Library of Zoltun Kulle on Hell difficulty and higher. When you form a Portal Tome, using it typically opens up a portal to an area where you can get loot and resource drops such as Enchanted Dust and other random gear.
To use a Portal Tome in Diablo Immortal, tap on the magnifying glass to the right of the quest tracker and then click Use.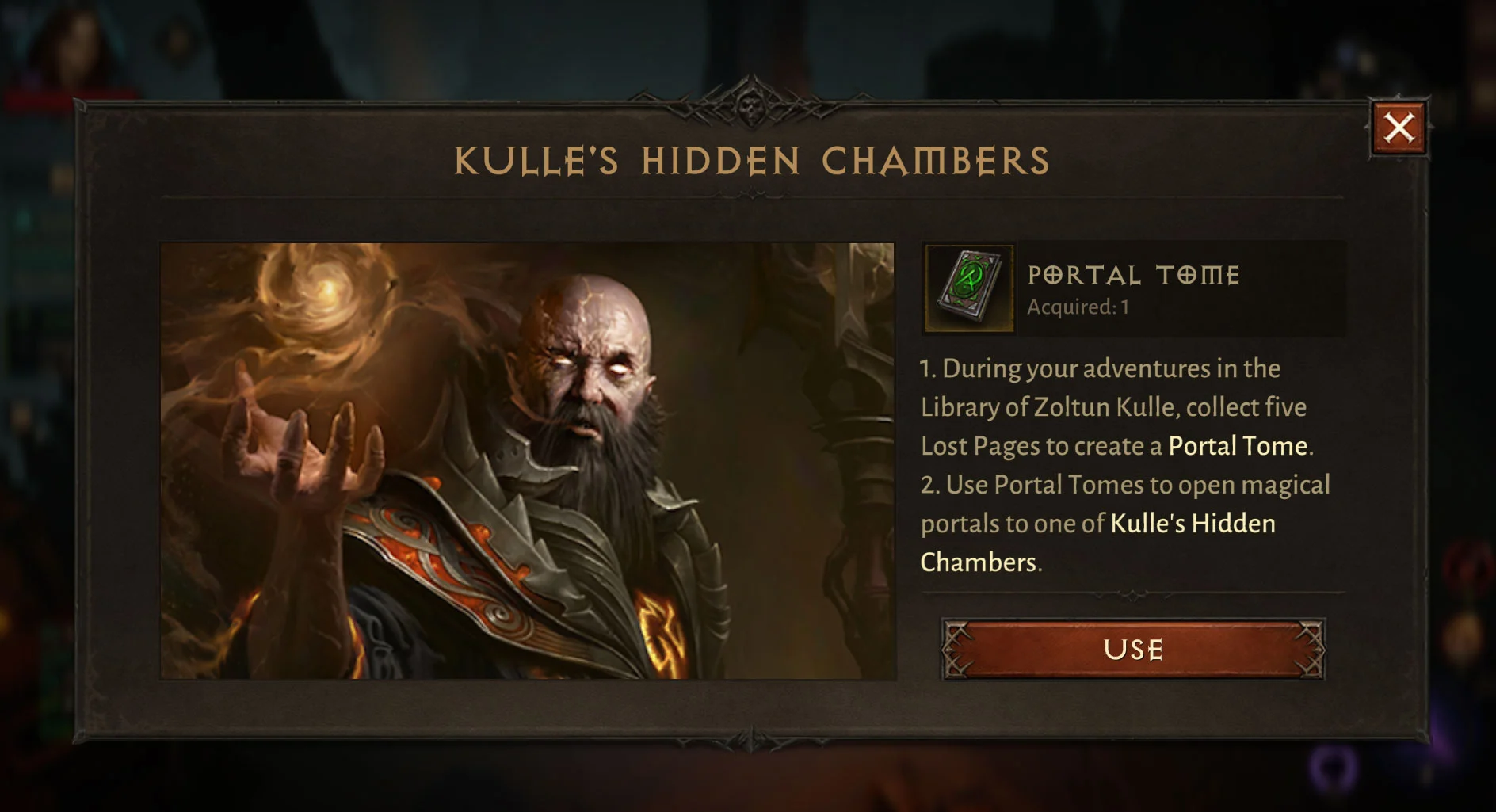 Diablo Immortal Lost Pages Locations
Here is a map of all the Lost Pages in the Library of Zoltun Kulle: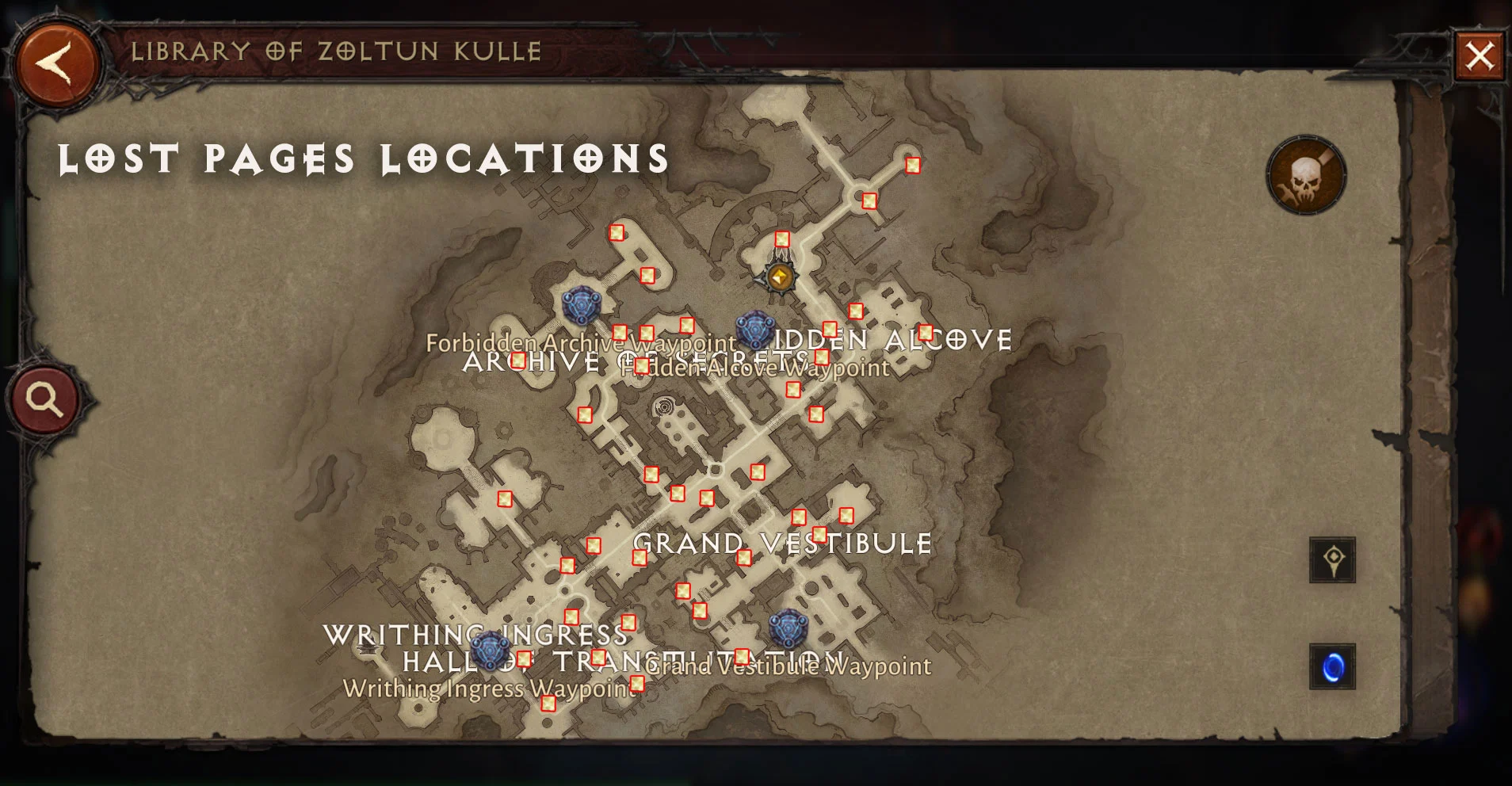 How to Spawn the World Boss in the Library of Zoltun Kulle in Diablo Immortal
Using a Portal Tome has a chance to spawn one of two world bosses. These bosses include the Hydra and the Sandstone Golem, and spawn at predetermined areas. Anyone in the boss chambers can attack the world boss and get credit for the kill. After spawning the boss, a three-minute countdown timer will activate, during which you can invite friends and random players to help with the kill.
Visit our Diablo Immortal section for guides and more related game content.
Diablo Immortal is available via Battle.net, Google Play, and the App Store.