Diablo Immortal is officially available on phones worldwide, and millions are attempting to log in to Battle.net from their Android and iOS devices. As all gamers know by now, launch days are usually anything but smooth. One error popping up on Battle.net is saying, "we are unable to merge your account as they are in different regions." Here's what we know about this error and what it means.
Diablo Immortal Unable to Merge Your Accounts
Upon launching Diablo Immortal, you can tap on the Guest text on the top left of the screen to log into your Battle.net account. The app will take you to Battle.net, where you can log into your account and start playing Diablo Immortal. It is probably a good idea to do this if you plan to enable cross-progression and play on multiple devices.
However, many users get an error after waiting in queue and logging into their Battle.net accounts. The error says:
"We are unable to merge your accounts as they are in different regions. The accounts were created in different regions."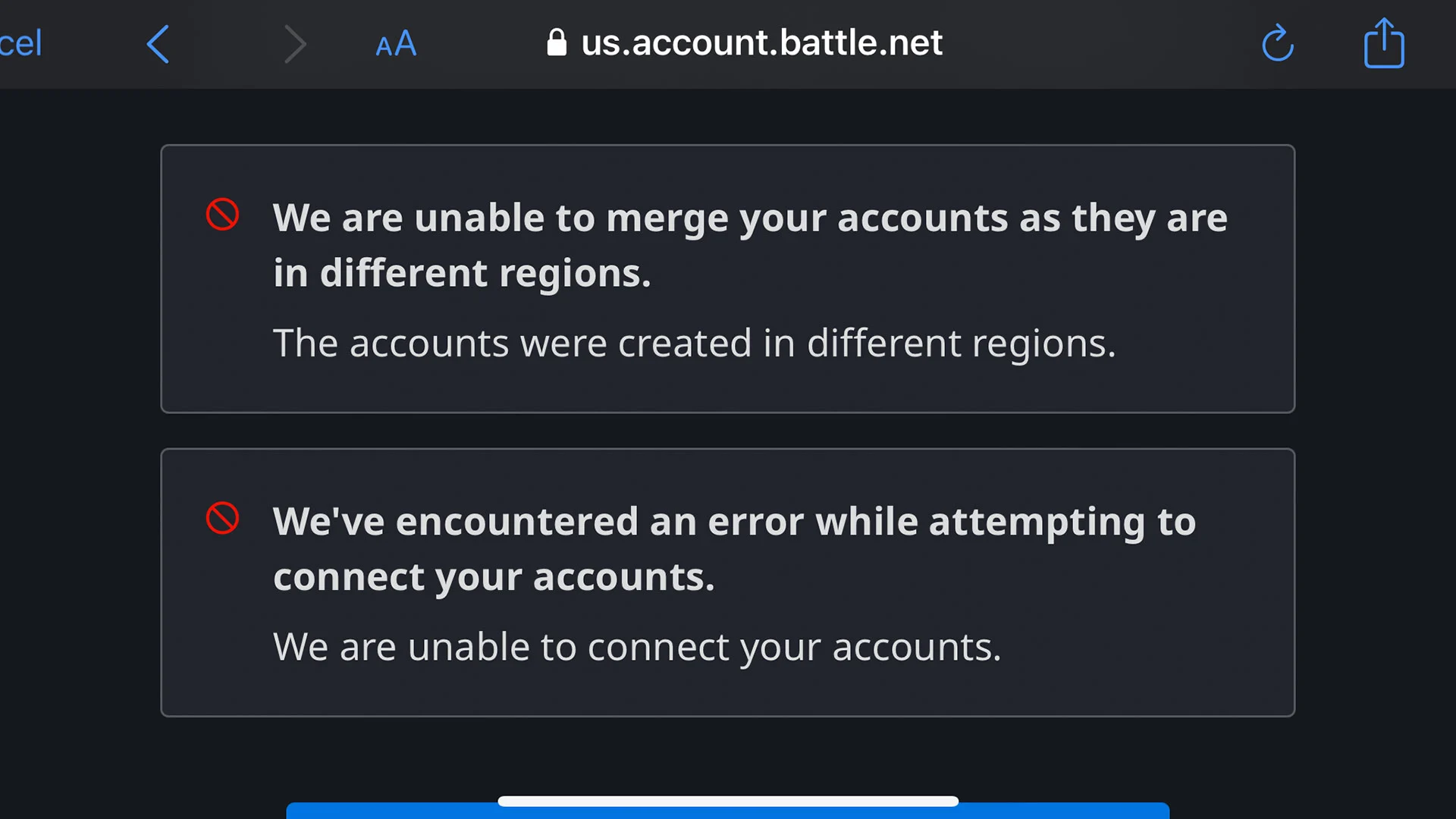 The latter part of the message is erroneous, as we know our account was not created in a different region. Many players are see the same issue, which leads us to believe it is a server congestion issue or a bug with the Battle.net servers.
It is also possible you started playing on a Guest account before logging into your Battle.net account, so it is trying to merge your Guest account to your Battle.net account. For that reason, it may be important to switch to your Battle.net account immediately after reaching the main menu.
For now, there is no official word from Blizzard on what's causing this error, but we will keep you posted if we hear more.
Follow Diablo Immortal on Twitter for updates, and visit the Battle.net support website if you need assistance.