Some games are best enjoyed in windowed mode, and in our opinions this is especially true for hack-and-slash loot-based RPG games. Of course, it's all personal preference, but it helps me multitask. Luckily, almost every game in existence supports windowed mode, and Diablo Immortal is no different, but it can be difficult to find the option. Here's how to enable windowed mode in Diablo Immortal for PC.
Now that the Diablo Immortal countdown has ended, it's time to boot up the new mobile-forward Diablo game on the old PC. Your display settings are one of the first things you'll probably want to tinker with. Better uncap that FPS for a smoother experience, and while you're at it, you can turn on windowed mode.
How to Enable Windowed Mode in Diablo Immortal
To enable windowed mode in Diablo Immortal on PC:
Launch Diablo Immortal.
Tap on the three bars on the top right of the screen.
Tap on the Gear icon to open the settings menu.
Navigate to the Display tab.
Scroll down to Window Mode.
Choose your preferred mode.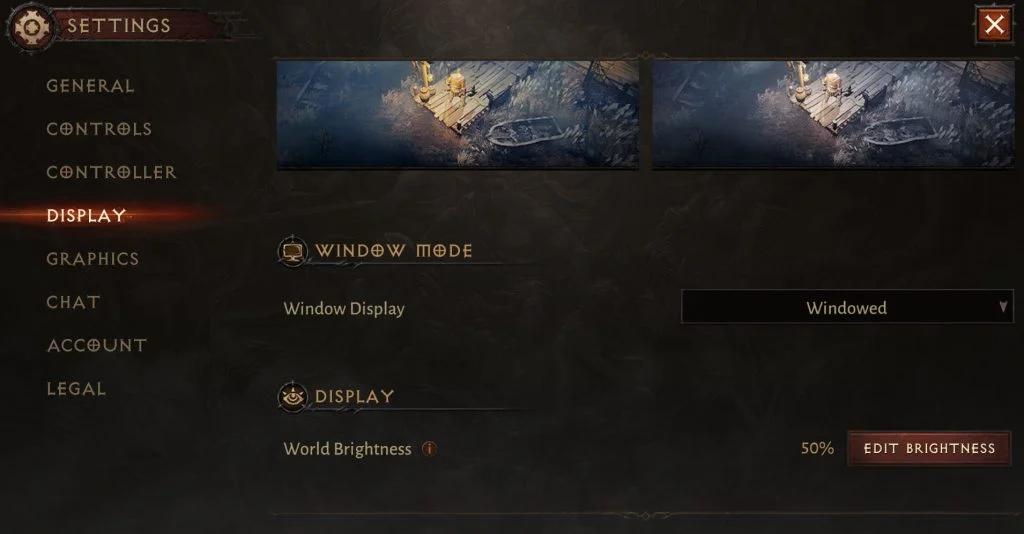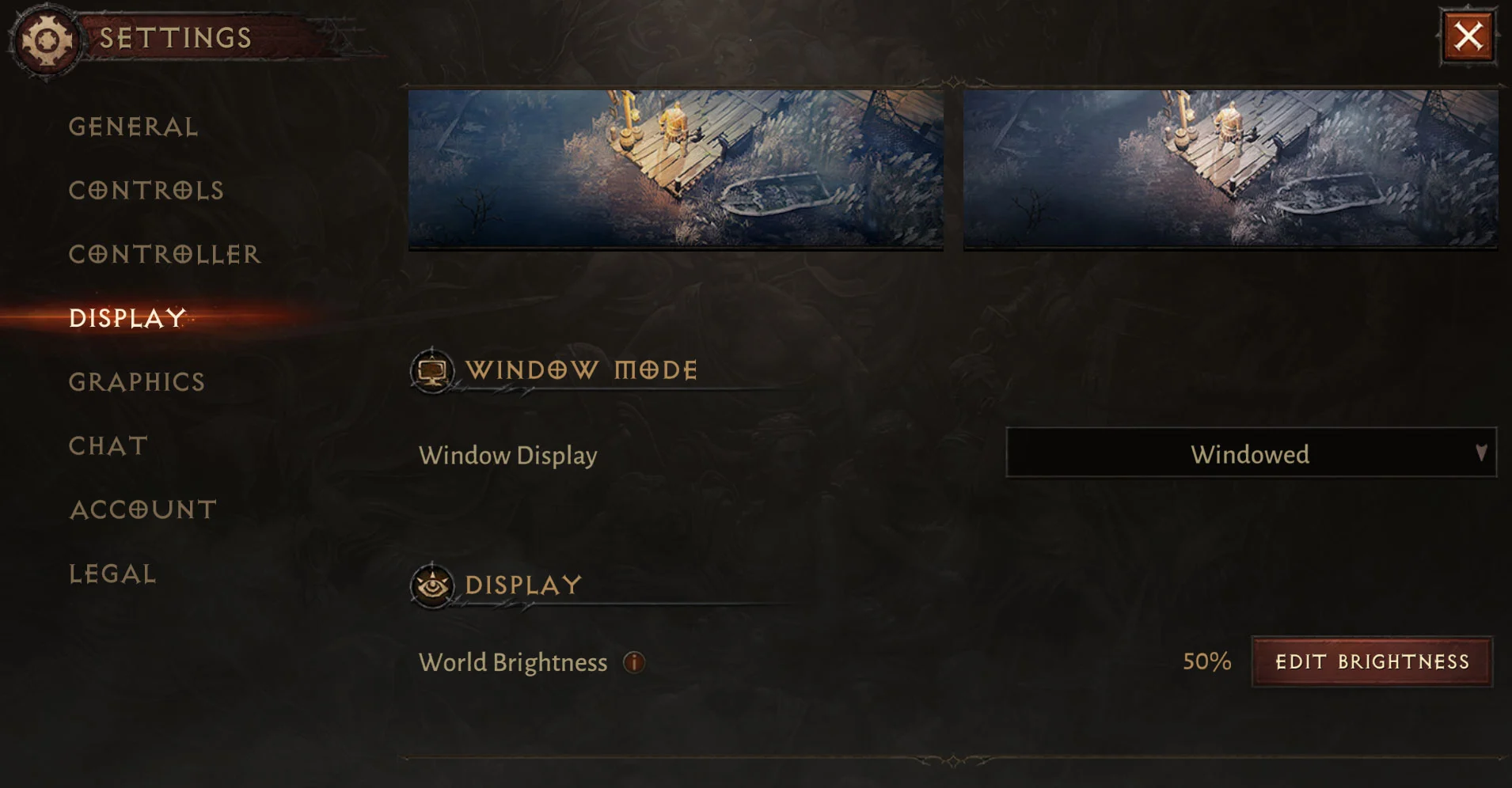 The three window mode options in the display settings are:
Full Screen
Windowed
Full Screen (Windowed)
The setting is difficult to find because it appears that you cannot actually scroll down on the Display tab. However, you can, and that's where you can find the window mode and display options.
Select Windowed mode next to the Window Display option to enable Windowed mode. At the moment, the settings are somewhat janky in that you cannot resize the window. At least, that's the case on my PC. We'll keep you posted if we find a fix for this, or you can comment below to let us know if you have one!
Visit our Diablo Immortal section for guides and more related game content. See you in the Sanctuary!
Diablo Immortal will be available via Battle.net, Google Play, and the App Store.