In Diablo IV, Corroding Mettle is a sidequest that asks players to search for Khada nearby. If you're struggling with where to find them, this guide will walk you through it.
Corroding Mettle is a Sidequest in Diablo IV that players can complete in the Dry Steppes, north of the town of Jirandai. If you've looked all throughout the quest circle but still can't find Khada, this guide will reveal their precise location.
Diablo IV: Corroding Mettle Guide
To search for Khada nearby, interact with the corpse in the camp in the center of the quest circle. Once you do this, teleport back to Jirandai and speak with Ordun to complete the Corroding Mettle quest.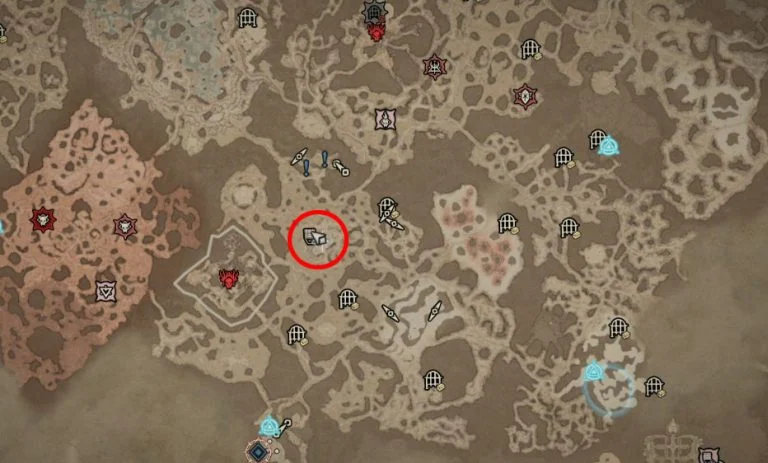 When searching the corpse of Khada, players will uncover the following lore:
The body is dressed in robes identical to Ordun's. Large chunks of flesh have been brutally torn off, but the contents of his bags remain untouched.
Diablo IV: Corroding Mettle Rewards
Completing the Corroding Mettle sidequest in Diablo IV will reward players with the following rewards:
+20 Dry Steppes Renown
Supply Cache
Gold
Like most sidequests in Diablo IV, Corroding Mettle is pretty straightforward beyond finding Khada. If you were looking around for a live NPC, it's more than possible that this quest had you stumped, at least for a few minutes. Luckily, it's pretty simple once you know where exactly Khada is located.
For more guides on the game, visit our Diablo IV section.