End-game Diablo IV players can now access a new Helltide timer and tracker identifying the locations of the 175 Abberant Cinder Helltide Chests.
Diablo IV was released on June 5, 2023, but players are already reaching the end-game activities. One of which is a new mechanic called Helltides, an event that occurs end-game on a timer and allows players in World Tier 3 to get even more Sacred or Ancestral Legendary gear. A user on Reddit recently posted their creation, a Helltide tracker, which players can use to discover and share locations for the coveted 175 Cinder chests.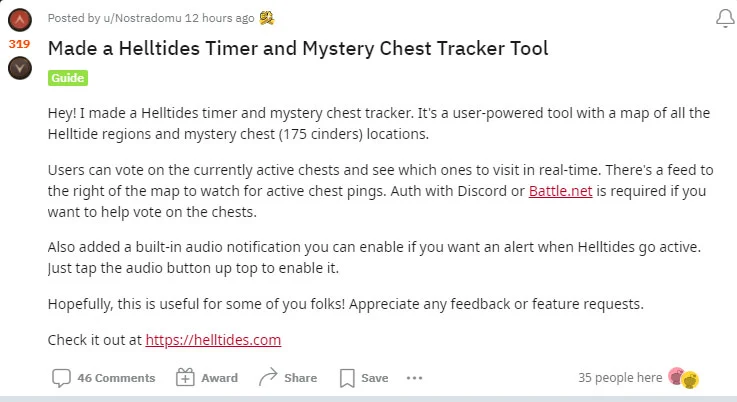 Players can find the tracker at Helltides.com. Currently, there are many active users, so it's been pretty useful in identifying the best chest locations.
If you haven't made it to World Tier III, you might be a bit confused. During Helltides, players can complete events and kill monsters within the Helltide territory to gain Abberant Cinders, a resource in Diablo IV that enables players to unlock Helltide chests. There are various Helltide chests, each costing an increasing amount of Cinders. The 75 and 125 Cinder chests are marked on the map, but the elusive 175 Cinder chests are the ones that provide the best loot, thus the need for such a tool.
How to Use the Helltides.com Tracker
Luckily, the tool is pretty straightforward to use. A timer counts down the next confirmed Helltide event. Each time a Helltide is active on Diablo IV, players all vote for the region that it's in and the locations of the 175 Cinder chests. A green dot appears on both the correct region and the chests based on the number of upvotes for each chest.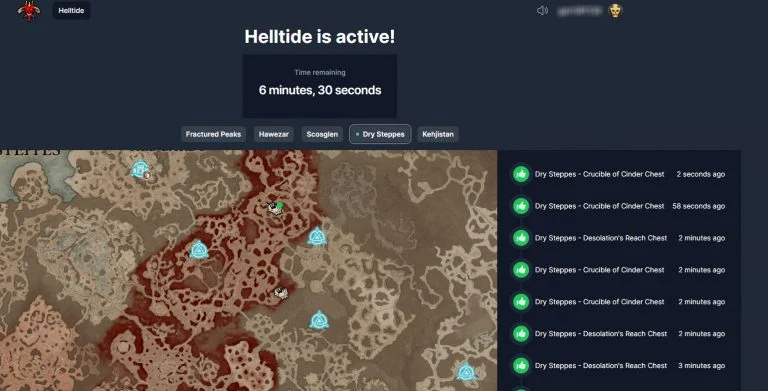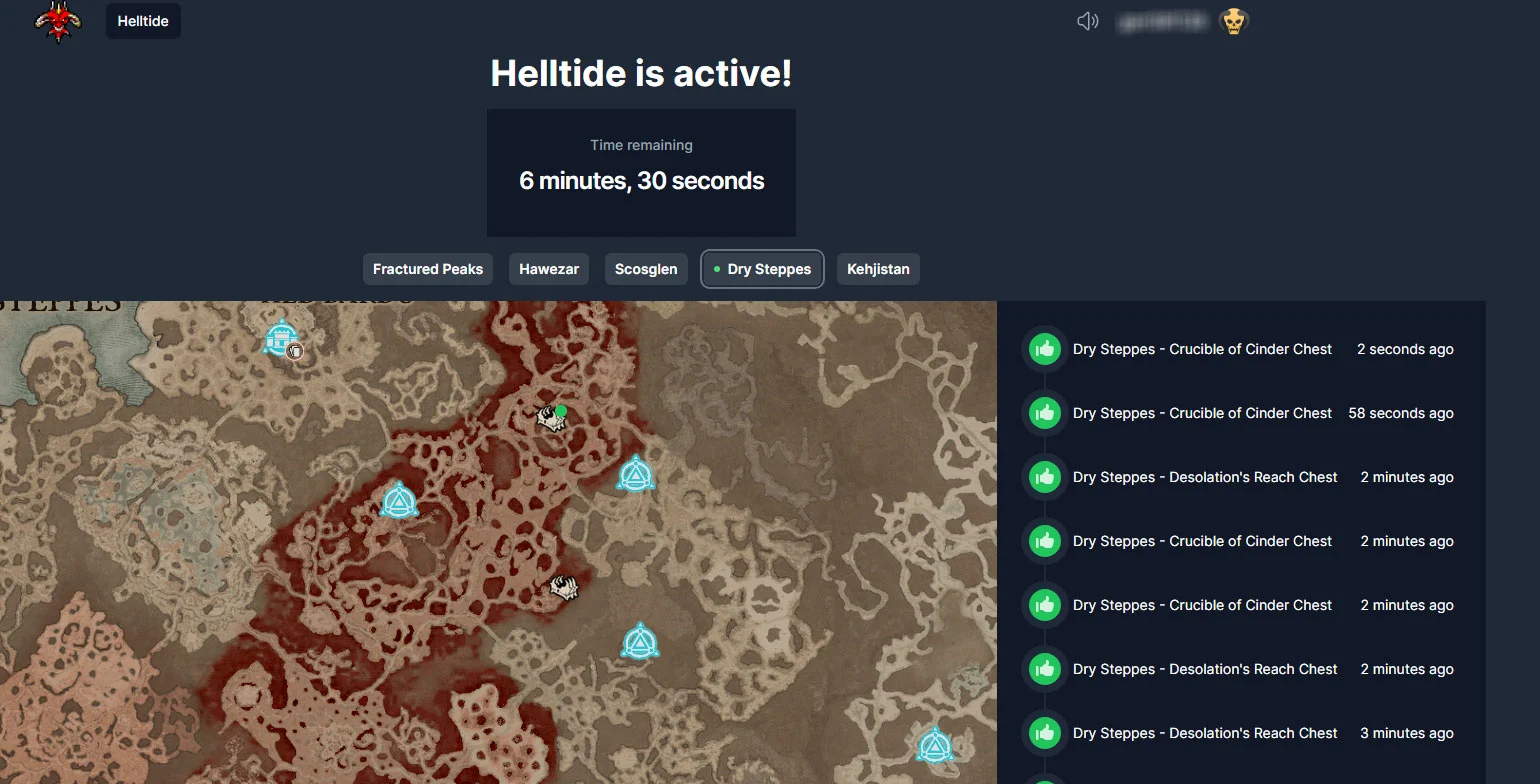 Important to note that you'll need either a Discord or Battle.net account to use the tool, which is actually a good thing since it eliminates anyone who doesn't play the game. The developer is busy working on improving the tool with new updates.
For more stories like this one, check out our news section.