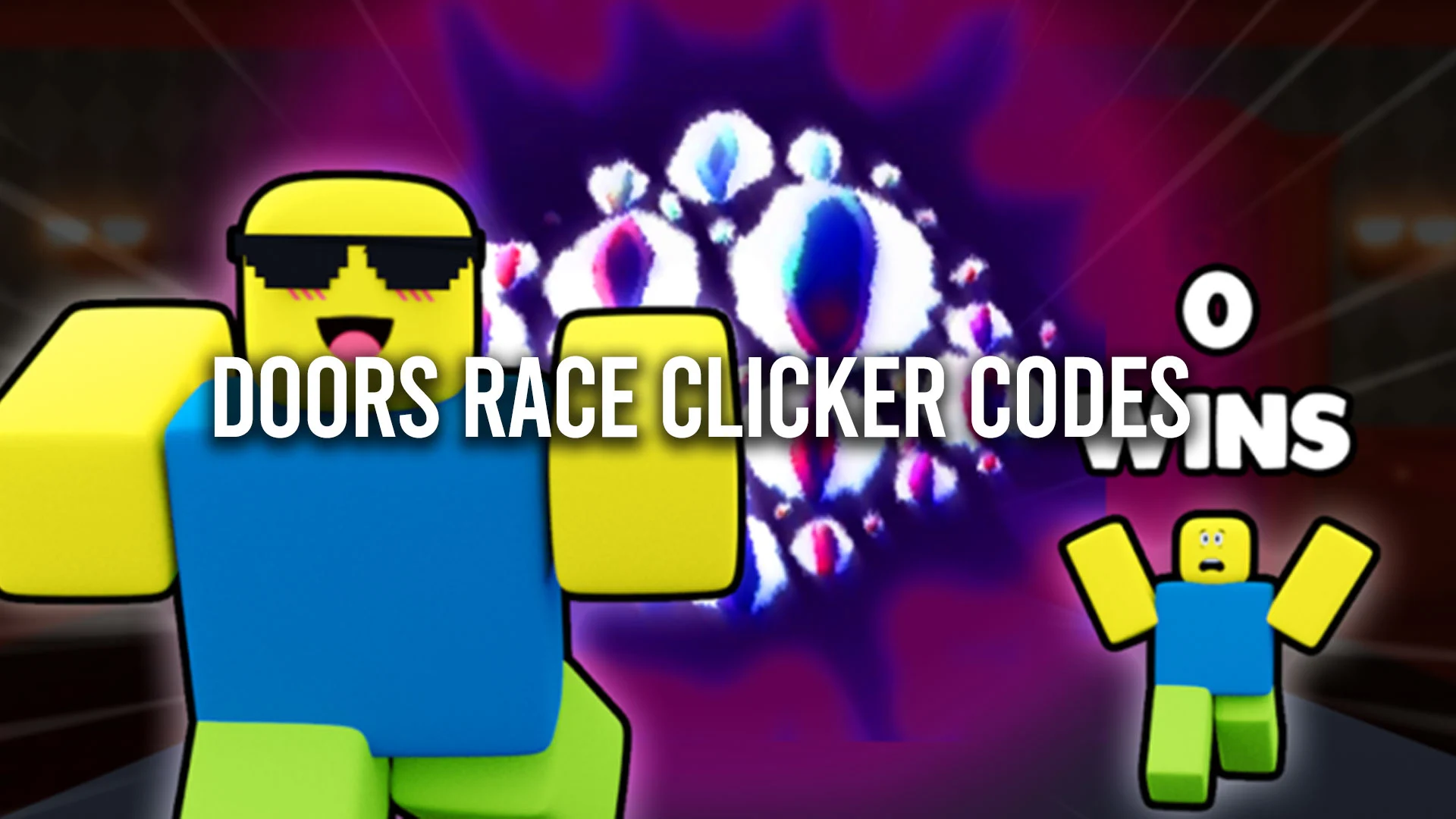 Love DOORS and race-clicker games? Well–you're in for a treat because the new DOORS Race Clicker Roblox Experience combines the two together for a super fun game. In DOORS Race Clicker, developed by Crazay Clickers, you click as fast as you can to gain more speed, then you must run away from terrifying monsters and ghosts to outpace your opponents and gain Crowns. You know what would help you, though? If you had a few boosts and extra crowns to get items to go even faster.
Explore our DOORS Race Clicker codes below for some free in-game Crowns and boosts. Codes can help you gain that extra edge you need to out-race your opponents and the monsters trying to destroy you.
Are you good with teamwork? See our Work Together codes for free in-game freebies. Visit our Roblox guides wiki page for more codes and walkthroughs for your favorite games.
January 27 2023: New update released. We added 4 new DOOR Race Clicker codes.
DOORS Race Clicker Codes
The DOORS Race Clicker codes are:
Crazay: 25 wins
Floor8: 200 wins
Twentymillion: 500 wins
Glitch: 50 wins
floor3: 100 wins
Bugfixes: 100 wins
onemillion: 25 wins
release: 25 wins
Codes are given out by the developer when the game receives updates and when it hits new milestones. You can like the game on Roblox if you want to support it and increase the odds of getting more codes moving forward. You can also join the official Discord to connect with other players.
How to Redeem Codes in DOORS Race Clicker
To redeem codes, launch the DOORS Race Clicker Roblox Experience, and click the Twitter icon on the right side of the screen. Then, enter an active code in the Enter Code box, then click the green Redeem! button to collect your free rewards.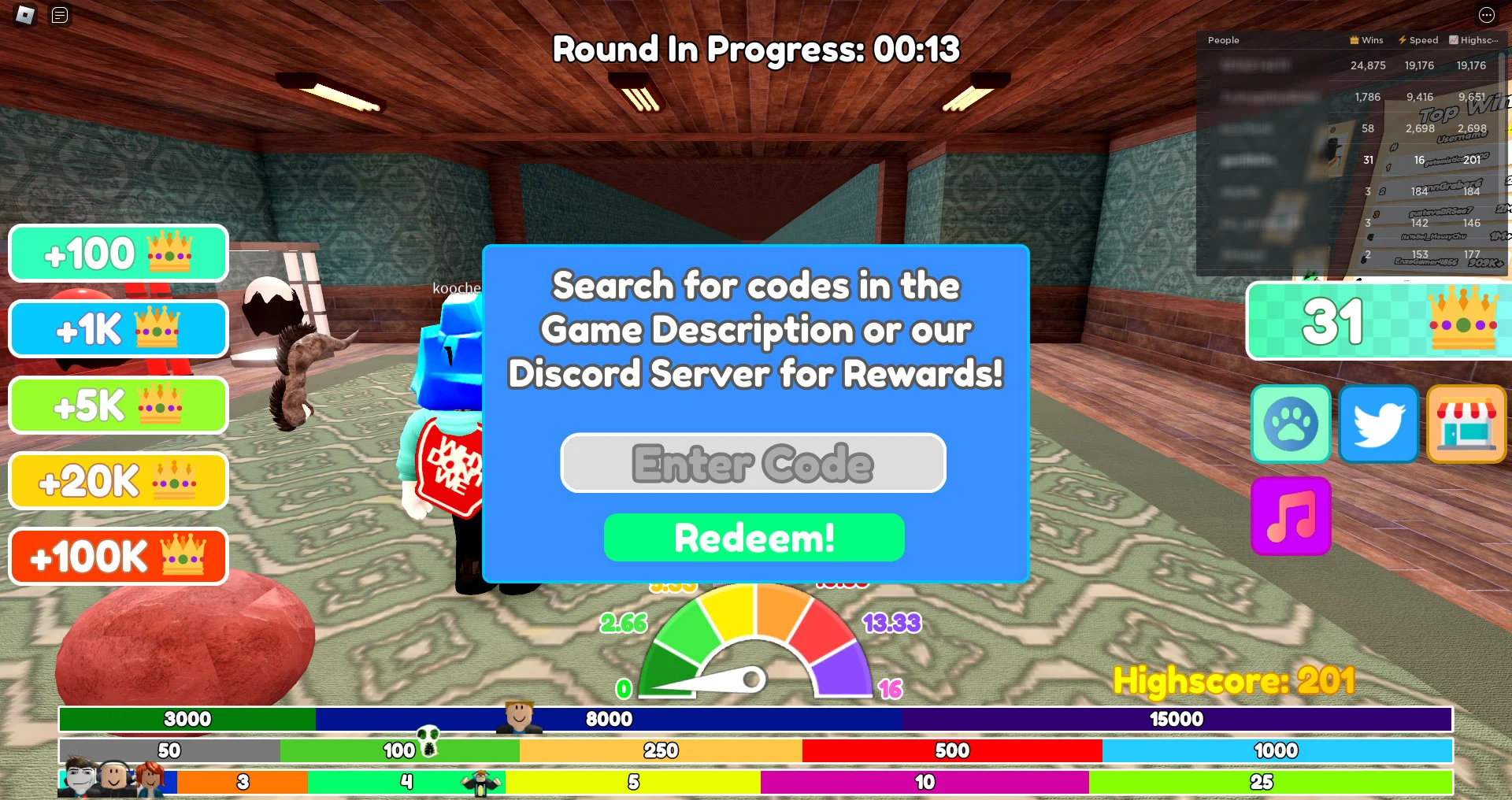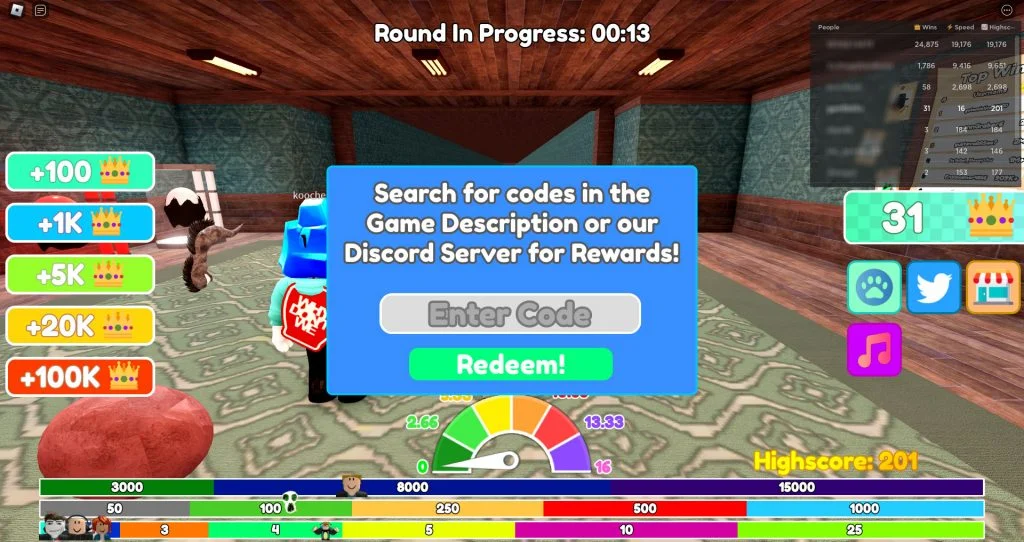 To play DOORS Race Clickers, download the Roblox application from Google Play and the App Store.