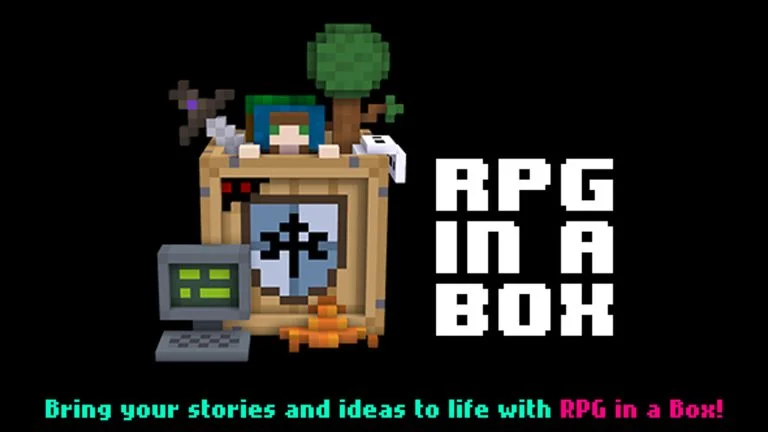 December is finally here and another week means another free game on the Epic Games Store. This week, we've got a completely different title than usual. If you've always wanted to tinker around and make your own game, you'll need to scoop this one up before it leaves the store for free. This game will be free on the Epic Games Store this week from December 1-8, 2022.
Check out our Epic Games Store free games list for a full roundup of all the weekly freebies.
Epic Games Store Free Games this Week for December 1, 2022
Epic Games Store is now offering RPG in a Box and Fort Triumph. The Epic Game Store's free games of the week will be available until December 8, 2022. They will be taken off the Epic Games Store at 11 a.m. EST.
RPG in a Box
RPG in a Box, developed by Justin Arnold, is a retro-style RPG-builder where you can create your own game. With an easy-to-use interface, several pathing options and RPG in a Box enables gamers to become their own indie game developers. In the game, you can create your own dialogue, storylines, characters, and more–while being able to adjust several aspects of the visuals and gameplay. In addition to offering the game for free, the developers of the game also create tutorials on how to use it on their YouTube Channel.
Watch the trailer for RPG in a Box here:
Fort Triumph
Fort Triumph, developed by CookieByte Entertainment, is a turn-based combat game and strategy game set in a fantasy universe. Related to games like XCOM, Fort Triumph revolves around tactics and improving the characters on your roster.
Watch a trailer for Fort Triumph here:
What were Epic Games Store's Last Free Games?
The last free game that Epic gave away was Star Wars Squadrons.
How Do I Get the Epic Free Games?
To get the free games from Epic Games:
Download the Epic Game Launcher.
Head over to their Free Game Page.
Redeem the free games.
What Other Games are Free on Epic?
See our Full List of Epic Free Games to see what Epic has to offer.
Head over to our News Section for the latest.