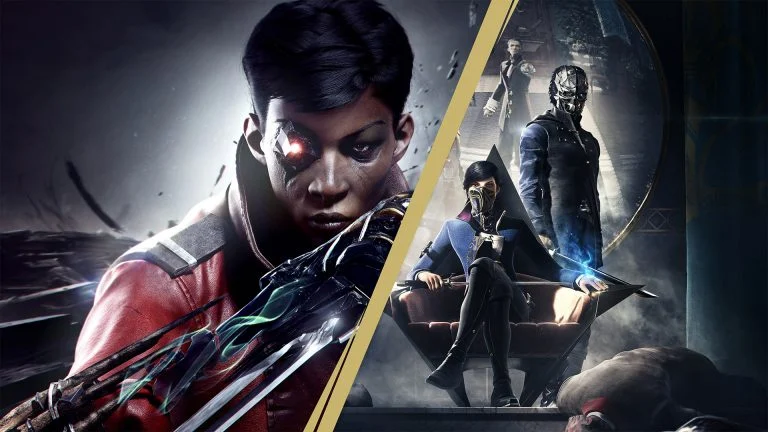 This week's lineup of free Epic Games Store games includes a management tycoon game and a followup to one of the best games ever made. These games will be free on the Epic Games Store this week from February 2-9, 2023.
Check out our Epic Games Store free games list for a full roundup of all the weekly freebies.
Epic Games Store Free Games this Week for February 2, 2023
Epic Games Store is now offering City of Gangsters and Dishonored: Death of the Outsider. These Epic Game Store's free games of the week will be available until February 9, 2023. They will be taken off the Epic Games Store at 11 a.m. EST.
City of Gangsters
City of Gangsters, developed by SomaSim and published by Kasedo Games is a management tycoon game where players are tasked with developing a large criminal enterprise. In the game, you'll need to construct speakeasies, chase down debts, and bribe the feds so that you can thrive.
Watch the trailer for City of Gangsters here:
Dishonored: Death of the Outsider
Dishonored: Death of the Outsider is a standalone followup to the acclaimed Dishonored series. Published by Arkane Studios and published by Bethesda Softworks, players take on the role of Billie Lurk, assassin, as she embarks on a dark and dangerous journey to kill the Outsider.
Watch a trailer for Dishonored: Death of the Outsider below.
What were Epic Games Store's Last Free Games?
The last free games that Epic gave away were Hell is Others and Adios.
How Do I Get the Epic Free Games?
To get the free games from Epic Games:
Download the Epic Game Launcher.
Head over to their Free Game Page.
Redeem the free games.
What Other Games are Free on Epic?
See our Full List of Epic Free Games to see what Epic has to offer.
Head over to our News Section for the latest.