ROCKFISH Games, the independent developer behind EVERSPACE 2, has announced that the game will be available on PlayStation 5 and Xbox Series X|S from August 15, 2023. The game has already enjoyed a successful PC launch earlier this year, with an 81 Metacritic rating and an 88% Very Positive rating on Steam, selling more than 350,000 copies so far.
The game will be available for $49.99 USD / £49.99 / €49.99 / ¥6930, with pre-orders available on PlayStation, offering a 20% discount for PlayStation Plus subscribers. From day one, Xbox Game Pass players can explore more than 100 handcrafted locations across multiple-star systems.
On PlayStation 5, EVERSPACE 2 will take full advantage of DualSense controller haptic feedback, adaptive trigger, and speaker features, providing an immersive gameplay experience.
ROCKFISH Games CEO Michael Schade expressed excitement about bringing EVERSPACE 2 to Xbox and PlayStation audiences,
The two years we spent in Early Access when developing for our PC launch has served us well in the lead up to our release on consoles and we've used the last few months well, polishing an already rock-solid foundation. Series X and PlayStation 5 players can look forward to exploring the star systems of EVERSPACE 2 supporting 60 FPS when we launch later this summer.
The game will launch on consoles with a 30-hour single-player campaign, fully voiced in English and German, and many more hours of additional side missions, jobs, distress calls, location challenges, puzzles, and other activities.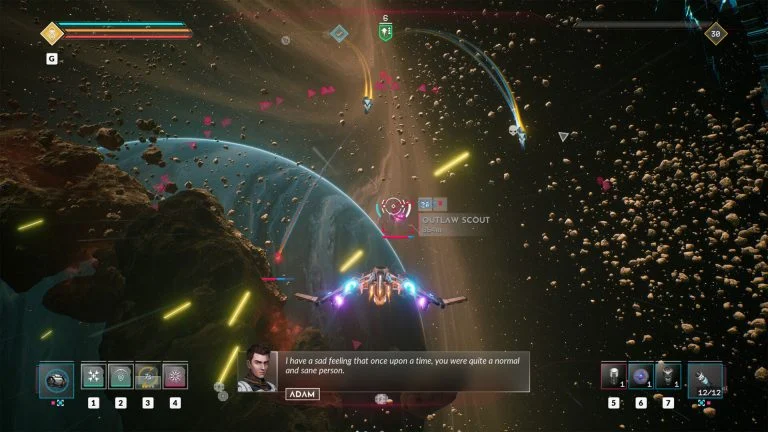 In collaboration with publisher Maximum Games, ROCKFISH Games will also release a collector's package for PlayStation 5 and Xbox Series X|S on October 3, 2023. The EVERSPACE 2 Stellar Edition will come in an attractive steel book, a 64-page art book, and a digital soundtrack download.
EVERSPACE 2 continues the story of Adam Roslin from the first game of the series, offering players an open-world action RPG experience in six sprawling star systems. The PC version of the game is now available on Steam.
For more news on the latest game releases, see our news section.