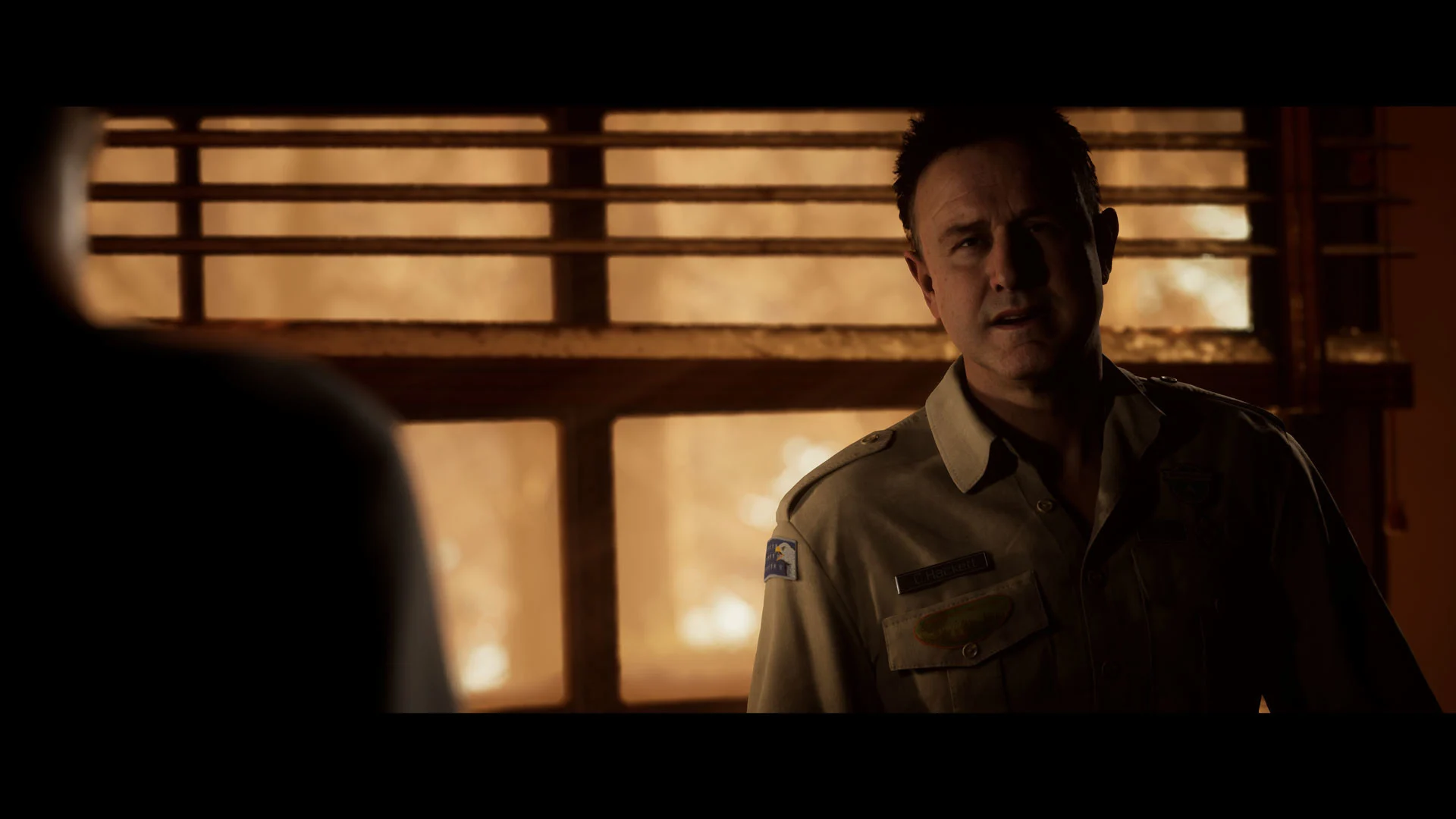 The Quarry is an interactive film game developed by Supermassive Games and distributed by 2K Games. Like prior games developed by Supermassive, The Quarry follows a group of people through harrowing scenarios, and every decision counts. Gorehounds will be immediately familiar with similar horror games, like House of Ashes and Until Dawn. Here's everything we know about The Quarry, including early gameplay footage.
Everything We Know About The Quarry Game – Early Gameplay
What is The Quarry?
The Quarry is an interactive film game where you control the fate of seven characters.
You select the characters you want to control, then pass the controller around as new characters take the forefront. Decisions in the game impact how the story proceeds and can have dire or positive consequences on your game, including getting other characters killed. Multiple endings exist and are affected by your decisions in-game. Needless to say, it's a blast playing with your friends.
Does The Quarry Game Have Online Multiplayer?
No, not yet. Online Multiplayer for The Quarry is delayed so that the developers could work out some foundational bugs with the game. According to Supermassive Games' Twitter, online multiplayer functionality is delayed until July 8, 2022, and will be released in a patch. 
However, that being said–you can still play with other people. They will just have to be present when you play.
Who is in The Quarry?
The Quarry has a star-studded cast of actors. Here's a full list of everyone who makes an appearance:
What Can We Expect From The Quarry?
If you've played similar games, you're in for much of the same. Superb acting, exciting plots, and impactful split-second decision making. From the looks of the trailer, it looks like this time you're a group of friends stuck in the woods that have to figure out a way to get out. Very Deliverance/Texas Chainsaw Massacre/Hills Have Eyes-esque. I've got to say; I'm excited about it.
In addition to the traditional decision-based gameplay, The Quarry game will also feature a Movie Mode for people who don't feel like picking up the controller. In Movie Mode, you can set the traits for each character, then just watch the game play out.
To see more, check out early gameplay footage here:
When Does The Quarry Come Out?
The Quarry will be available on June 10, 2022, for console and PC and drops on Steam, XBOX, and Playstation. 
Want more gaming news? We don't blame you. Head over to our News Section to stay up-to-date with everything gaming.