Significant gaming events return this summer and fall as the world returns to some semblance of normalcy. Sadly, last year, because of lockdowns and COVID-19 restrictions, the event runners canceled EVO 2021. This year, the event returns, and we've got all the details right here. Here's everything you need to know about EVO 2022, including stream links and event details.
When is EVO 2022?
EVO 2022 is August 5th-7th, 2022 at the Mandalay Bay in Las Vegas, NV.
Tournament matches will start on Friday at 10 a.m. PDT. and will culminate in championship matches that will take place on Saturday and Sunday. EVO will stream different games throughout the day on 8 different stages.
Where can I Watch EVO 2022?
You can watch EVO 2022 on the following live streams they've set up for the different games:
See the full EVO 2022 Schedule to see which games will be played.
What Games are at EVO 2022?
The following games will be played at EVO 2022:
Street Fighter V: Champion Edition – PS4 (Capcom)
Guilty Gear -Strive- PS4 (Arc System Works)
Mortal Kombat 11: Ultimate – PS4 (Warner Bros. Games)
TEKKEN 7 – PS4 (BANDAI NAMCO Entertainment)
THE KING OF FIGHTERS XV – PS4 (SNK)
MELTY BLOOD: TYPE LUMINA – PS4 (Project LUMINA)
DRAGON BALL FighterZ – PS4 (BANDAI NAMCO Entertainment)
Granblue Fantasy: Versus – PS4 (Cygames and XSEED)
Skullgirls: 2nd Encore – PS4 (Autumn Games)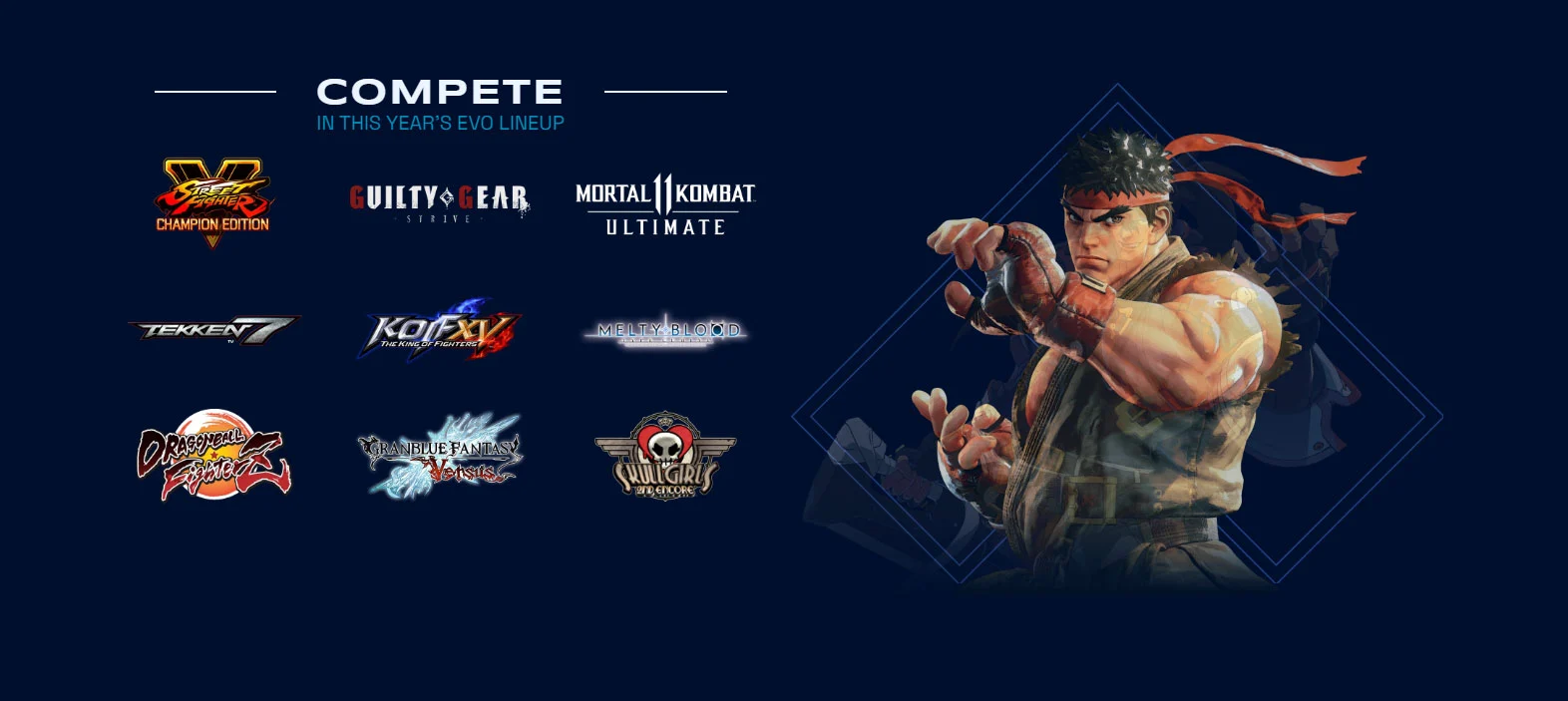 What is EVO?
EVO, or Evolution Championship Series, is one of the longest-running fighting game tournaments. Started by a group of fighting game fanatics in 1996, this annual event has attracted fighting-game professionals from all over the world in various fighting games.
This year, the tournament makes its thunderous return to the Mandalay Bay Resort and Casino in Las Vegas, Nevada, on August 5th-7th, 2022.
Keep track of the latest gaming news in our News Section.