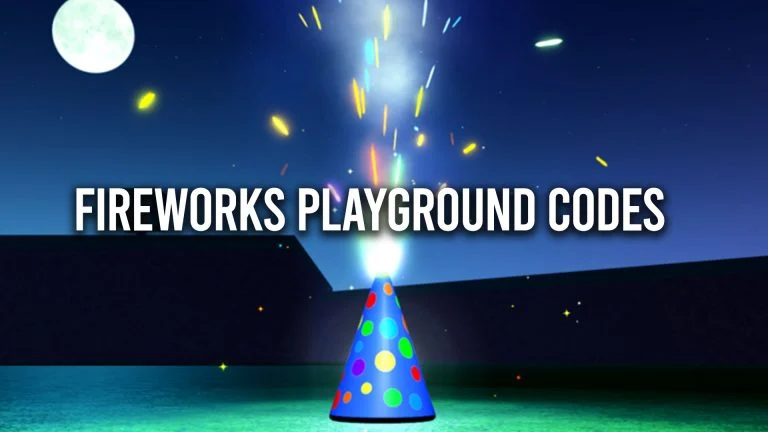 Fireworks Playground is a Roblox game developed by Pseudo Studio where players can experiment with various fun fireworks. Just place your fireworks on the ground, light the fuse, and watch the show! Earn coins for every firework you set off, and use the money to buy even better ones.
Players can use the working Fireworks Playground codes listed below to get free in-game coins and other rewards. The coins can be used to upgrade your equipment and also buy new and better fireworks. Check back soon for new codes if you don't want to miss out on freebies.
For more Roblox freebies, visit our Blox Fruits codes, Pet Simulator X codes, King Legacy codes, and Fly Race Clicker Simulator codes pages.
January 29 2023: New update released. We added 5 new Fireworks Playground codes.
Fireworks Playground Codes List
Active codes:
XBOX: 2,000 Coins
HI: 250 Coins
PSEU: 500 Coins
PSEUDO: 500 Coins
1MVISITS: 3,000 Coins
250KVISITS: 500 Coins
BIGGESTBIRD: 500 Coins
STARRAGE: 500 Coins
RAINBOW: 500 Coins
ILIKECAKE: 500 Coins
CRACKERZ: 500 Coins
BOGOSBINTED: 500 Coins
SNIBS: 500 Coins
CAKE: 500 Coins
TIKTOK: 500 Coins
Expired codes:
YUCKSBACK
NEWYEARS
RESOLUTION
CRACKERS
Visit our Roblox game codes page for more freebies for your favorite Roblox games!
How do I redeem codes for Fireworks Playground?
To redeem codes in Fireworks Playground, go to the Shop and then tap the Redeem Codes button on the top left of the shop. Enter a working code into the box and then press Confirm to redeem your in-game rewards.
Where do I get more Fireworks Playground codes?
Get more codes for the game by visiting the Fireworks Playground Simulator game page on Roblox and checking the game description. We recommend following this page because we always have the latest codes. Check back soon for updates!
To play Fireworks Playground, download the Roblox application from Google Play and the App Store.