Fortnite players looking to knock out the Week 3 challenges might be wondering where to find some diving boards. There are many diving boards, most of which are located in the same area. In this guide, we'll help you find all the diving board locations in Fortnite Chapter 3, Season 3, on the map below.
One of the Week 3 challenges is to jump off a diving board 3 times. Luckily, all you need to do is find one diving board because you can jump off the same one repeatedly to knock out this challenge. There are plenty of diving boards to choose from, though. So, no matter which one you pick, you'll be able to complete this challenge quickly. Let's dive into it.
Fortnite Diving Board Locations (Chapter 3 Season 3)
The diving boards on the Fortnite Chapter 3, Season 3 map are found mostly around Loot Lake, Loot Landing, and The Glow. Most players are familiar with this area, but just as a refresher, Loot Lake is the giant body of water just north of Tilted Towers.
Here's a map of all the Fortnite diving board locations: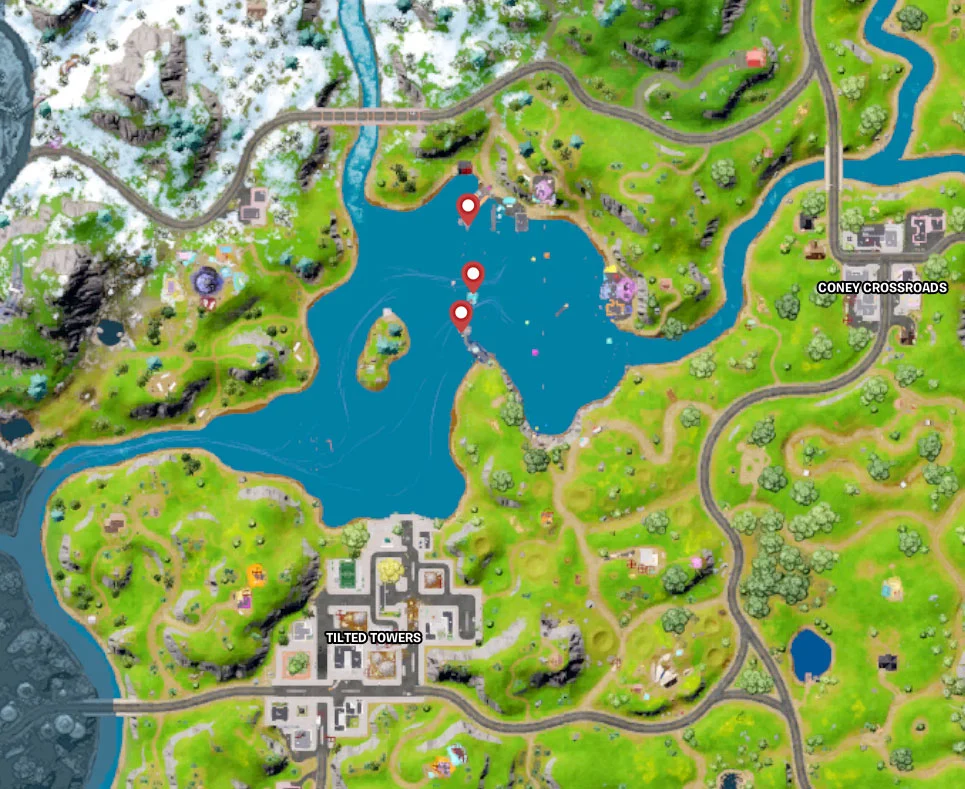 If you are looking to knock out this week's challenge that requires players to jump off a diving board 3 times, there is not much to it. Simply walk up to a diving board, and jump off into the water below. You can rinse and repeat this process 3 times in total on the same diving board to complete the challenge. So, save some time and land at Loot Lake off the rip. Eliminate any nearby enemies, and you can complete this challenge in a few minutes.
For more related guides and content, check out our Fortnite Section.