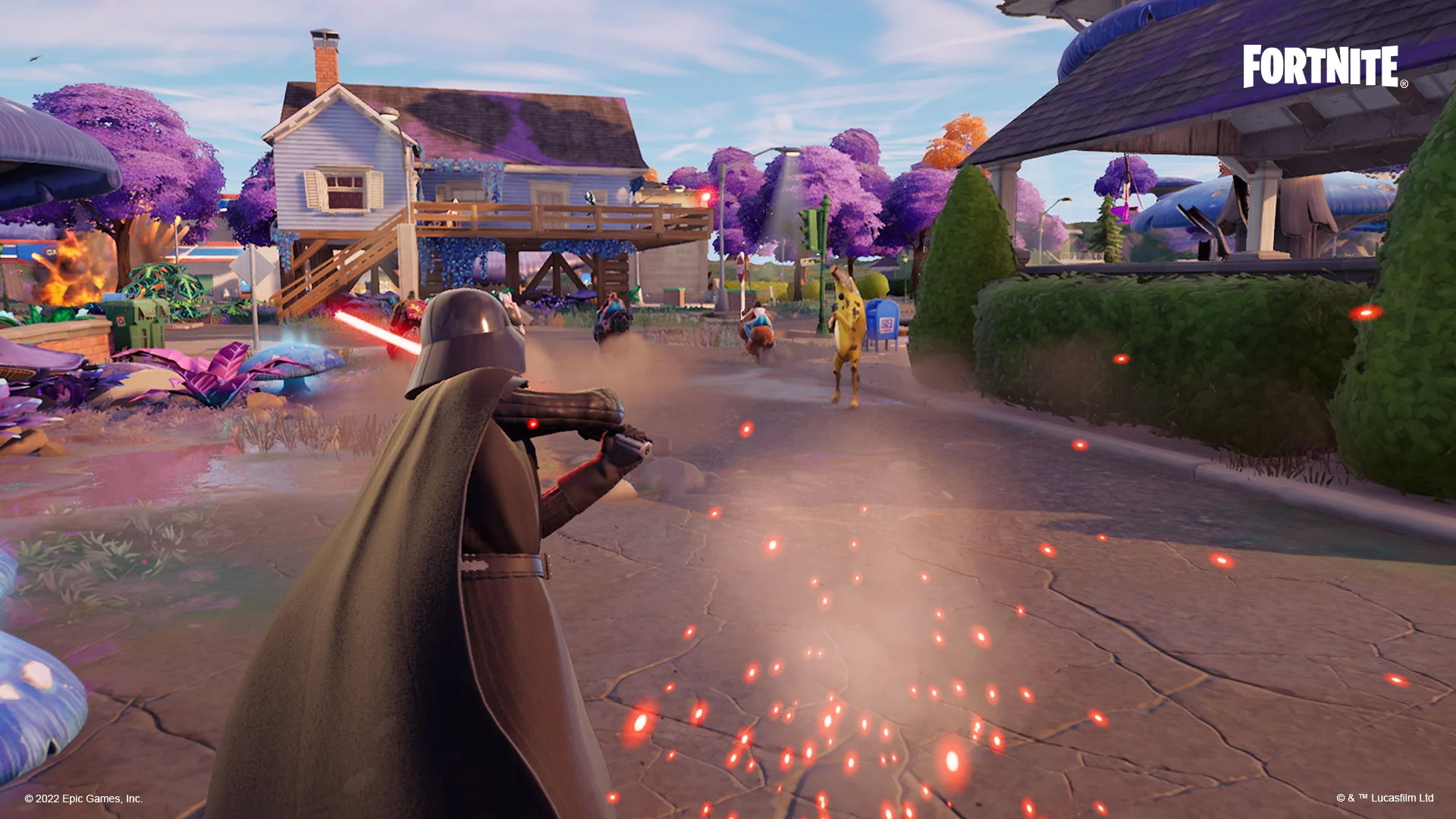 We're officially in week 3 of the new Fortnite season, and there are 7 weekly challenges available to check out. Fortnite players looking to max out their Battle Pass and complete pages to collect unique skins like Darth Vader, the Lambda-Class Shuttle, and the Sigil of the Empire, will want to knock out these weekly challenges as soon as possible. Below is a list of all the Fortnite Chapter 3 Season 3 Week 3 challenges.
Each quest completion rewards about 15,000 XP, which will help players level up the Battle Pass and unlock new pages. Some of these quests may be a bit confusing, and that's why we're here to help. Click through any tasks you need help with to get a walkthrough on how to complete it.
Fortnite Chapter 3 Season 3 Week 3 Challenges
These are the Week 3 challenges in Fortnite Chapter 3 Season 3:
Damage opponents within 30 seconds of getting out of the water (0/75)
Dislodge or destroy Runaway Boulders with a melee weapon (0/3)
Get 3 seconds of air time in a land vehicle (0/1)
Impulse an enemy player with a Shockwave Grenade (0/1)
Jump off a diving board (0/3)
As mentioned, click any of the quests above if you need help completing them. We provide walkthroughs for all the weekly challenges in our Fortnite section. Remember, not all of these need to be completed in a single match. Work on them over time, and don't worry about knocking all of them out in one match!
For more related guides and content, check out our Fortnite Section.