Fortnite is one of the most successful battle royale games on the market. It also features highly customizable character and weapon skins, allowing players to express their own individual identities throughout the game. While most skins cost V bucks, players can use our Fortnite codes list to redeem free sprays, emote, and exclusive skins to add to their wardrobe.
To fully customize your character and grab the latest emotes and other in-game cosmetics, you can redeem Fortnite codes below for freebies. You can follow the section below to learn how to redeem Fortnite codes or redeem any V bucks cards you might have.
If you love free stuff, you can check out our Roblox promo codes page or visit our codes category to check out our full list of games. There's no reason to pass up on freebies while they're available!
Fortnite Codes
Active Fortnite codes:
PQVER-SBM7G-NEFB6-98BWW: free loading screen (ch4)
GCEWT-AHBXR-4AZXS-ZBJEX: free spray (disco baller)
GV5H6-WU4X9-J2FXR-6WMAF: free spray (loot llamonster)
4BDHR-XPNTM-GRCVD-VKGYX: free spray (loot llamonster)
GS4LJ-RBZS9-SVDVL-75UM7: free spray (loot llamonster)
C88YH-BCMMB-LLJXK-HMV9X: free spray (loot llamonster)
R3GFD-EKG2W-QVBG8-4MPUN: free spray (loot llamonster)
TMXZ8-SBEBX-PBEXX-P2L9J: free spray (loot llamonster)
4KM93-FKWJE-FEVP3-RVHLQ: free spray (loot llamonster)
V6TMR-W4XF6-RTNNM-2XAJB: free spray (loot llamonster)
YUYU9-E5BEU-2BLBQ-WEM5B: free spray (loot llamonster)
LHQX6-PK437-ECCCA-M8BEY: free spray (loot llamonster)
B7RJS-FADP6-Q5LZU-PWAHY: free spray (loot llamonster)
DQZ27-BCMMY-8PX6U-TMUEJ: free spray (loot llamonster)
3CUE2-WPSXC-DVQ9J-ACMK9: free spray (loot llamonster)
VK74V-EWJ9L-E5XEA-3SU9E: free spray (loot llamonster)
JFCXK-HCJ5U-A2946-5DZBK: free spray (spray doctor)
8XJBG-EH8SU-KBXHF-ZSMH9: free spray (I sits)
5HE5C-B9PJ9-975DZ-RF5AK: free spray (shaka)
SPDGZ-T3463-D7485-DTBWA: free spray (rose)
MEMCE-AMLSF-7QYKS-ZAP22: free spray (eucalyptus)
LJK4U-8LBNV-87FUC-WVVDV: free spray (tiger)
LU8XU-QJQYR-D2ZTM-P4B7C: free spray (quoka)
GGHFK-U82H2-BWYYC-BS25G: free spray (handoff)
3QVS2-A9R27-2QFGZ-PF7W7: free spray (taxi banner)
BZYYV-UHSFZ-9AWX4-BXBCA: free outfit (rebirth harley quinn)
XQAUA-M2C3R-4M3VP-RVZG6: free back bling (harley quinn's revenge)
Expired Fortnite codes:
HNTRQ-WG7QJ-WDQ27-DWU7P
E9DD5-CF3Y4-6KAAS-R8XJT
X6NKT-U2ZJP-H8DDH-6MURV
3EZXS-DMWKM-2Y9PQ-6W7F6
ADPWV-V2GF3-YYFMH-D2UTU
ABZZK-Q2R5H-ZBBUJ-LDB6L
AGEMH-Z3GFW-72L47-Q8UUS
ASTJF-4495L-Q4JKB-Q6SCY
K9QK5-BZX5F-YYPAB-4KCAK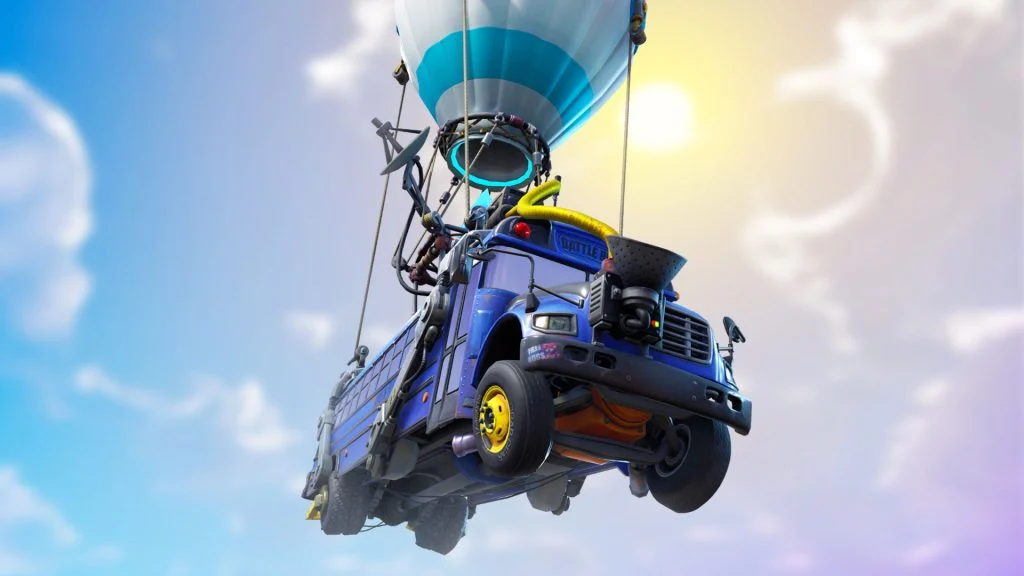 What are Fortnite codes?
Fortnite codes are strings of letters and numbers that you can enter on the Fortnite code redemption page to receive exclusive in-game rewards. Codes usually award skins, emotes, icons, sprays, and even skins. Codes do not last forever, though, and will expire after either a number of uses or at a certain date in time.
How do I redeem Fortnite codes?
To redeem Fortnite codes, visit the official Fortnite redemption code page and sign in with your Epic Games account. If you do not have an account, you will be prompted to create one. After logging in, enter a working code into the access code box and click the "redeem" button to claim your reward. To redeem V bucks, you can visit the V bucks card redemption page instead.
How do I get more Fortnite codes?
To get more codes, follow Fortnite and Epic Games on the official Twitter account. Look for tweets about upcoming promotions and crossover events, and try to find content creators giving away codes. We round up codes from all over the internet and add them to our list for your convenience.
To play Fortnite, visit the Epic Games Store or download it on Google Play, Xbox, PlayStation, or Nintendo Switch.