Fortnite Battle Royale v23.40 introduces the Cold Blooded syndicate, the "Heat Level" mechanic, new reality augments, and new quests you can complete for rewards.
Happy Valentine's Day! For this special romantic occasion, Epic Games is giving us a new Fortnite update filled with new quests and rewards players can complete for The Most Wanted event, which runs from February 14-28, 2023, and ends at 2 a.m. ET.
New Heat Level Mechanic
The new Heat level mechanic makes you visible on the minimap to other players once you get heat. To raise your heat level, you must open vaults and eliminate opponents in a match. Each new level of heat comes with bonuses that will make you more powerful in each match.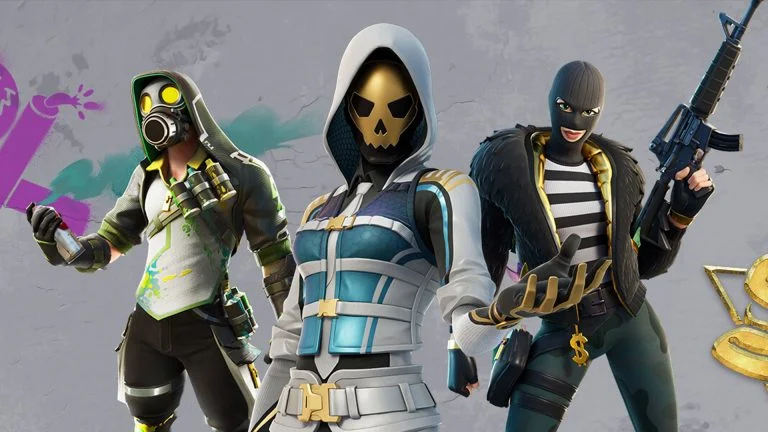 RELATED: Fortnite Heat Levels: What are They and How it Works
Cold Blooded Syndicate
In addition to being the new NPCs players can take out for free loot, the Cold Blooded syndicate also has three bosses scattered throughout the map Shattered Splits, Faulty Spring, and Brutal Bastion. Players can take out bosses for Vault Keys, which unlock special vaults containing Legendary items.
Most Wanted Quest Rewards
Completing the Most Wanted quests will raise your infamy. The following rewards are up for grabs:
Gold Blooded Ace Outfit
Cash Stash Back Bling
Cold Blooded Medallion
Solid Skull Back Bling
The Vault Guardian Pickaxe
Fortnite Most Wanted New Heisted Weapons
Players can obtain new weapons from Cold Blooded Vaults, which can be accessed with Vault Keycards that drop from Cold Blooded Bosses.
The new weapons for the Most Wanted update include the following:
Heisted Breacher Shotgun
Heisted Explosive Assault Rifle
Heisted Accelerant Shotgun
Heisted Run 'n' Gun SMG
Heisted Blink Mag SMG
Unvaulted Weapons
In addition to the new Heisted weapons you can obtain, the following weapons have been unvaulted:
Boom Sniper Rifle
Dual Pistols
Hand Cannon
Heavy Sniper
Hop Rock Dualies
Suppressed Pistol
New Reality Augments
The following Reality Augments have been added with the Most Wanted Update:
Exotic Grab Bag: Receive a random Heisted Exotic weapon.
Sniper Surplus: Your Sniper Rifles will have 1 extra ammo in their magazine.
KeyMaster: Grants two Keys for opening Holo-Chests.
Last Shots: The last two bullets of your Pistols' magazines deal bonus damage.
What are you most excited about in the Most Wanted update? Let us know in the comments below.
See our News Section for more updates and news.