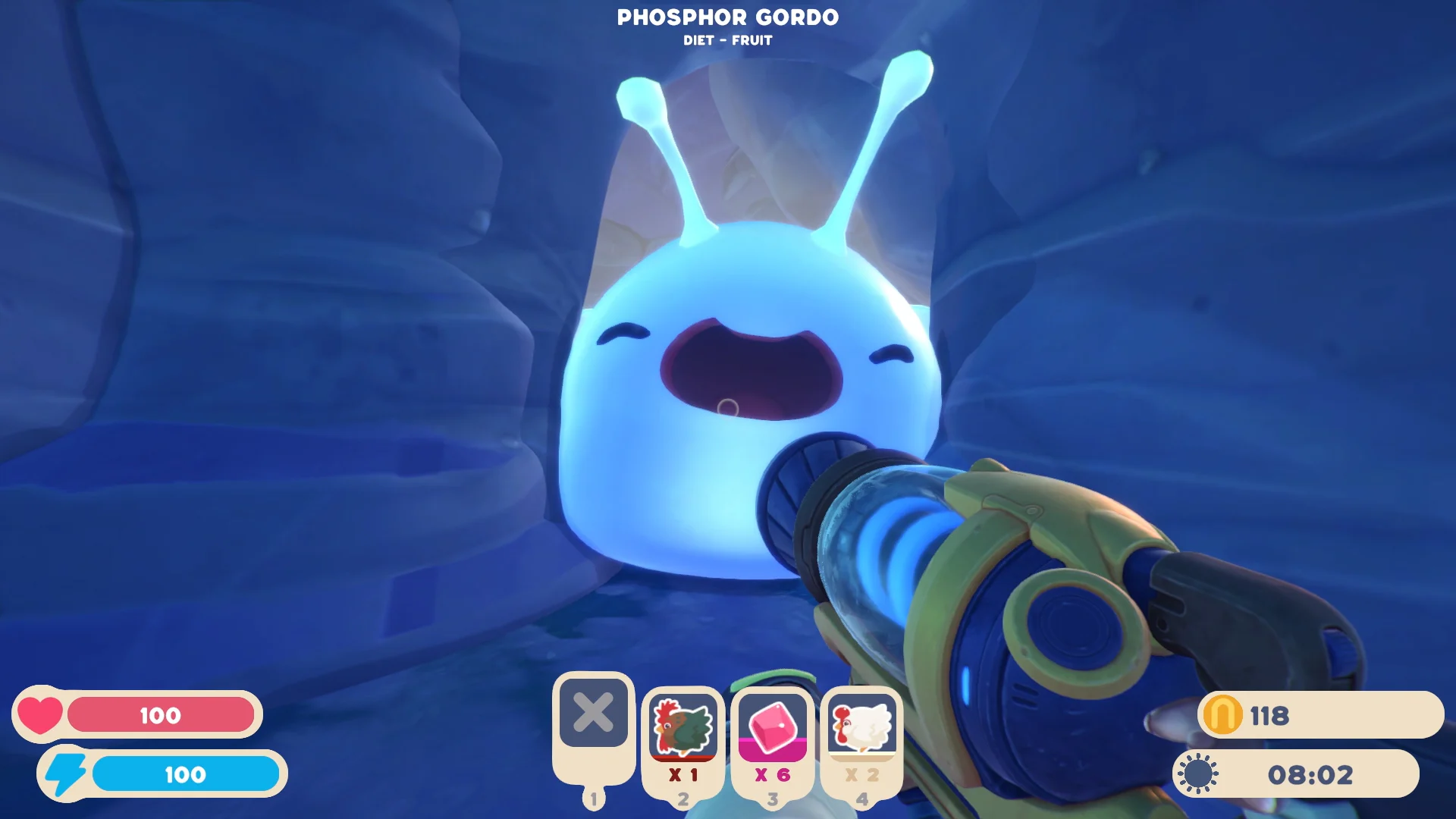 Slime Rancher 2 is a wonderfully relaxing, highly-addictive farming game where you collect and raise different species of slimes. One of the first challenges you'll face at the starting point of Rainbow Island is the Phosphor Gordo Slime. This giant slime blocks your way to a cave with a secret. If you're unsure, you've probably asked yourself, "how do I get past the Phosphor Gordo Slime in Slime Rancher 2?"
If you've never played the highly-addictive farming game, it's not that obvious at first. The solution is quite easy, but don't feel bad if you don't get it. Once you understand, you'll be able to use the same method to unblock progress to other portions of the game and unlock new islands to explore.
How to Get Past the Phosphor Gordo Slime in Slime Rancher 2
To get past the Phosphor Gordo Slime in Slime Rancher 2, feed the Slime Pogofruit until it explodes. To do this, suck up Pogofruit from trees around the area with right-click, then select the Pogofruit in your toolbar and left-click while targeting the Gordo's mouth.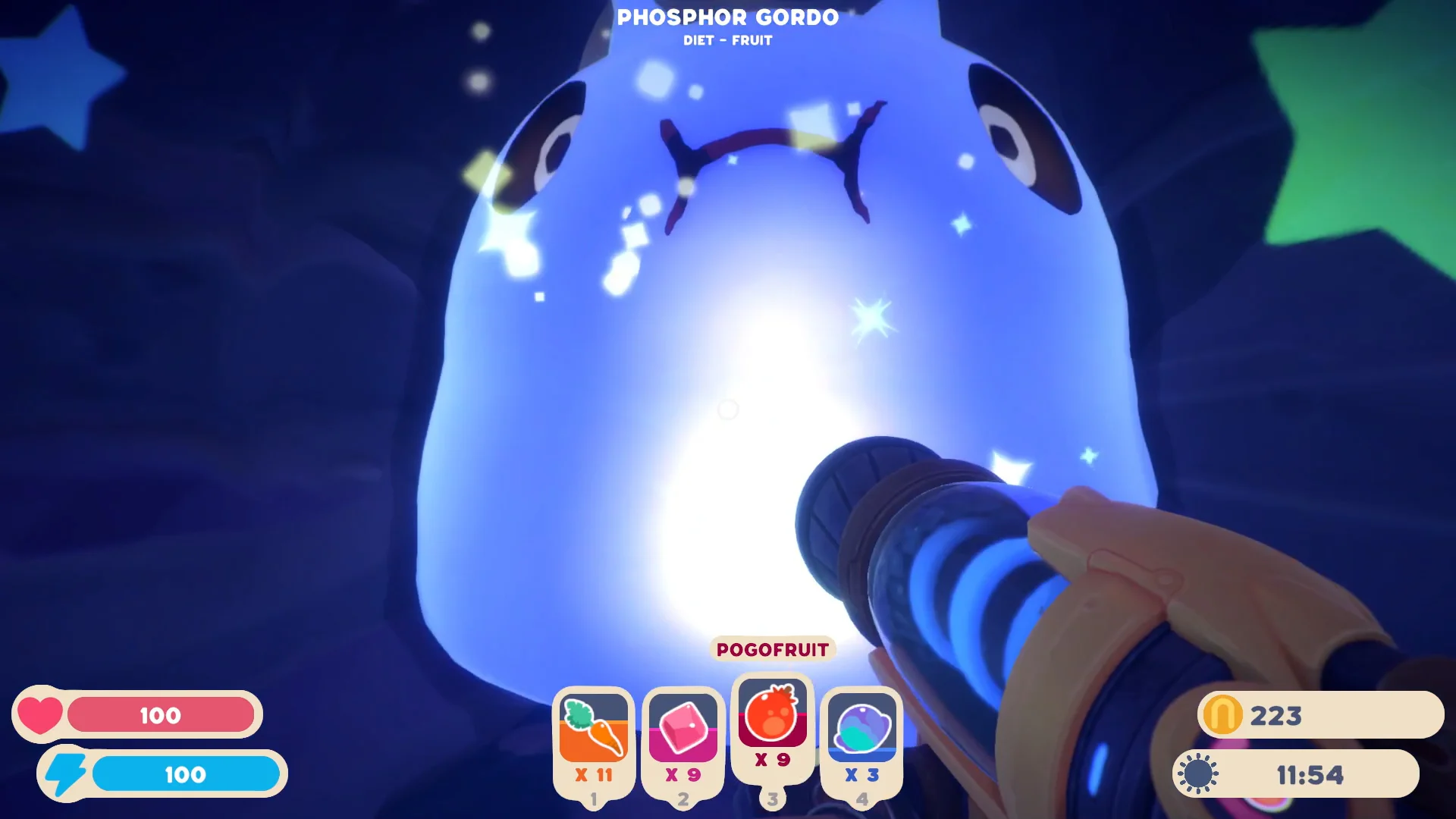 Even though the text below the Phosphor Gordo says its diet is fruit, it's a little misleading because Carrots and Water Lettuce are actually vegetables, so the only early-game item that qualifies as fruit is your Pogofruit.
Once you feed the Phosphor Gordo enough food, he will start to shake until he explodes. This will unlock a secret cavern that you can use to gain access to additional early-game resources.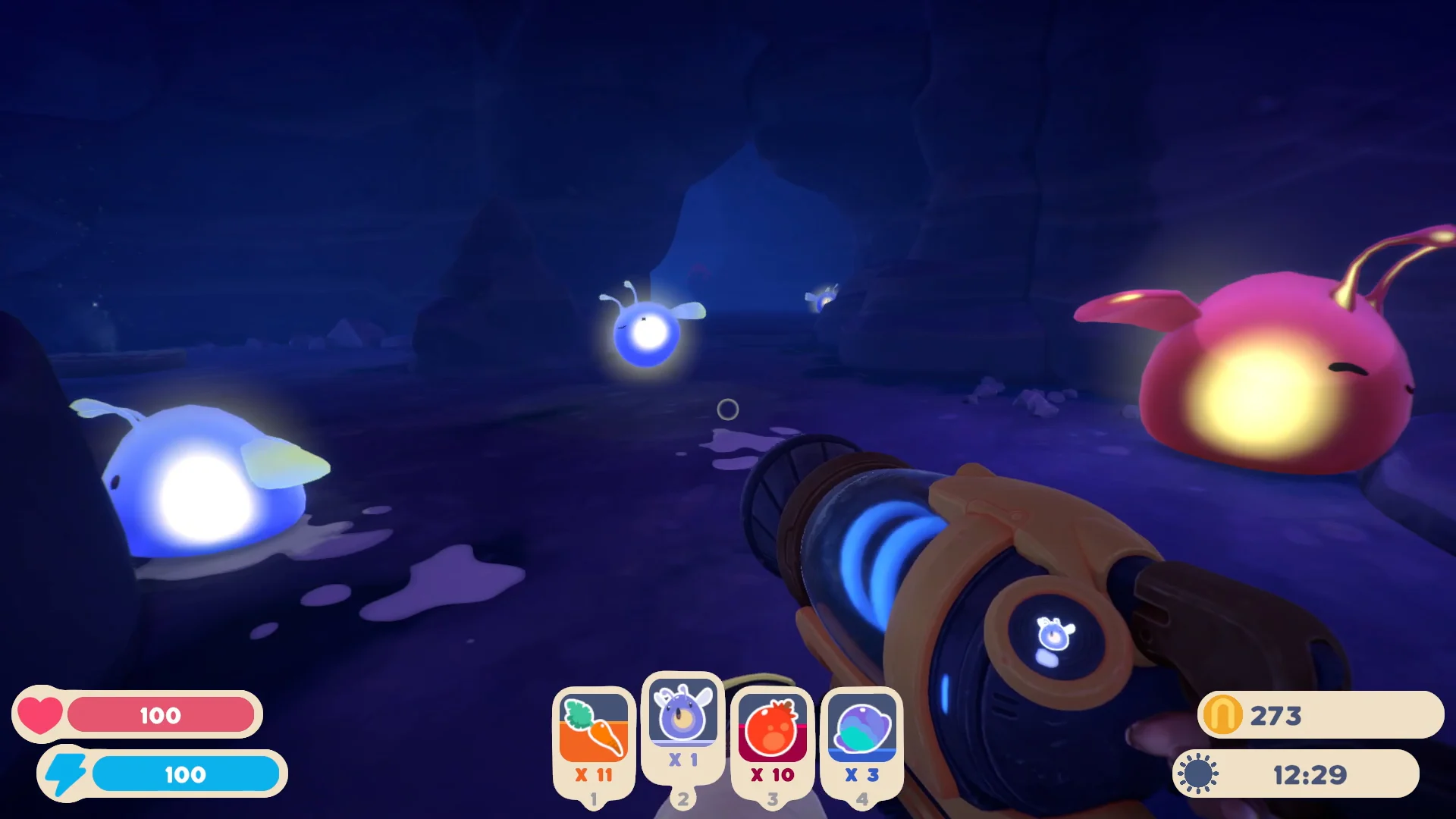 This is similar to how you explode other large Gordos that block your path in Slime Rancher 2. Just take note of what the Gordo's diet is, then feed the Gordo that snack and it will get fat and eventually explode.
Hopefully, this quick guide on past the Phosphor Gordo in Slime Rancher 2 helped you.
For more guides, see our Guides Section.