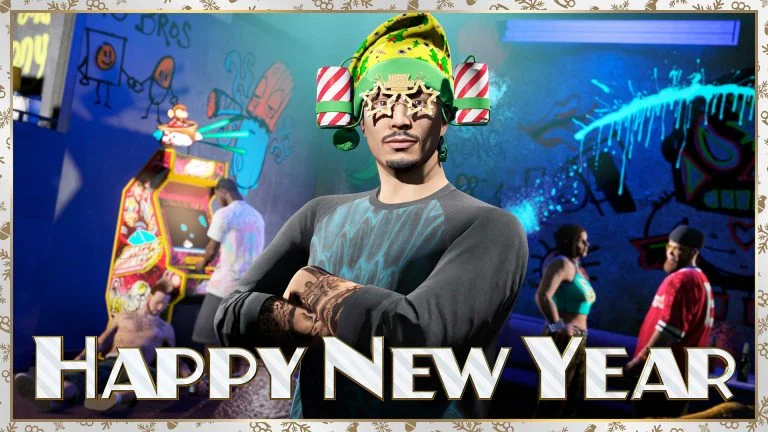 GTA Online's New Year's Event introduces a new high-tech motorcycle at Legendary Motorsport, new Fooligan job rewards, and free New Year's gifts you can get by just logging in. 
Happy New Years, GTA Online fans. It's that time of year when Rockstar feels a little generous and provides players with some extra goods to squirrel away in our stash to get the new year started. This year, there are a host of limited-time cosmetics and boosts players can scoop up. In addition to the New Year's festivities, GTA Online is continuing in the holiday spirit by extending The Gooch mask and Snowmen outfit quests till January 11, 2023. 
GTA Online New Year's Rewards (2023) 
The GTA Online New Year's Rewards for 2023 include:
Fooligan Job Rewards
Players must complete the Fooligan Jobs by January 10, 2023. All clothing/accessories will be given 72 hours after logging in on January 10. 
Ice Vinyl and Ice Vinyl Cut jackets: Complete a Fooligan Job.
Black and White Bigness Ski masks: Complete 10 Fooligan Jobs.
LS Smoking Jacket: Complete 25 Fooligan Jobs.
Yellow SN Rooster Revere Collar party shirt: Get the Equipment Upgrade for the Acid Lab.
GTA$100K: Complete 3 Fooligan Jobs as an Associate or Bodyguard by January 4.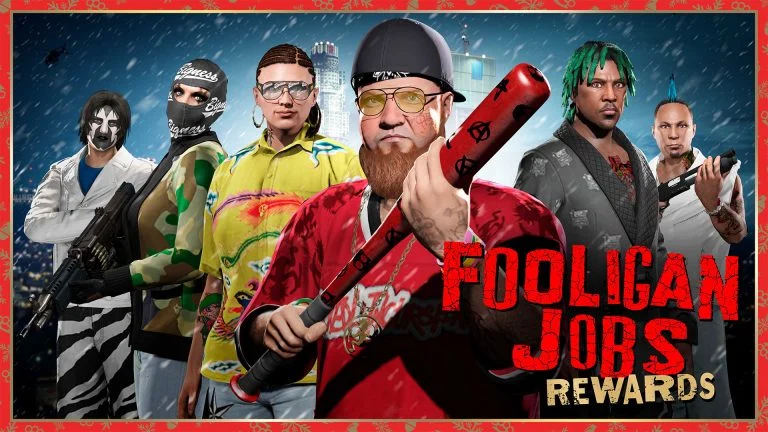 Login Rewards
Players that log in by January 5 will receive the following rewards for free:
10 Molotovs
20 Firework Rockets
25 Grenades
25 Sticky Bombs
5 Proximity Mines
Firework Launcher
Full Snacks and Armor
The Gold, Silver, and Rainbow New Year Glasses
Yellow Holly Beer Hat
2X GTA Missions
Players can earn 2X GTA and RP for completing the following missions until January 4, 2023:
Ron Contact Missions
Smuggler's Sell Missions
Drop Zone
Make sure that you take advantage of these boosted rewards so you can deck out your account.
Discounted Vehicles
What would 2023 be without a GTA Online New Year's Sale? Many cars and other vehicles are discounted at a 30% rate from Premium Deluxe Motorsport, Luxury Auto, and the Hangar. 
Benefactor Dubsta 6×6 (Off-Road)
Buckingham Howard NX-25 (Plane)
Buckingham Pyro (Plane)
Canis Kamacho (Off-Road)
Grotti Stinger (Sports Classic)
Karin Futo GTX (Sports)
Nagasaki Blazer Aqua (Special)
Progen GP1 (Super)
Vapid Dominator GTX (Muscle)
Vapid Dominator GTX (Muscle)
Volatol (Plane)
Western Company Rogue (Plane)
In addition, the futuristic Western Powersurge motorcycle, an all-electric vehicle, is now available at Legendary Motorsport.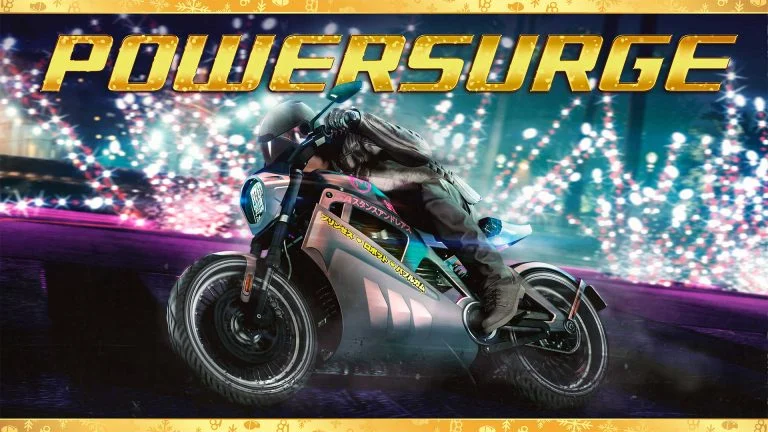 Some dates and timing for the GTA Online New Year's rewards are a little wonky, but if you complete most of the missions by this week or next week, the new gear should land in your inventory between January 10 to January 13, 2023.
For more articles like this, see our Guides Section.