Game Hunters, an independent company based in Warsaw, has announced the Early Access launch of Gunsmith Simulator on Steam. The game, which allows players to repair, restore, and personalize guns, is available for $19.99 with a 10% launch discount.
Gunsmith Simulator offers players a unique opportunity to dive into the intricate workings of various guns. Players can take on contracts to fix and restore a wide range of new and old firearms. The game also allows players to customize guns to create unique pieces that firearm enthusiasts will appreciate.
Game Hunters has a lot planned for Gunsmith Simulator during its time in Early Access. The team has released a roadmap outlining some of the features and new weapons that will be added to the game in the coming months. The goal is to continue polishing the game until it shines like a freshly nickel-plated slide on 1911.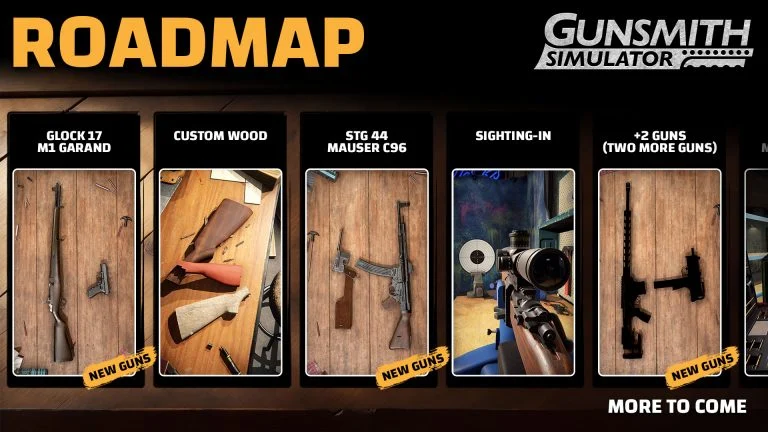 In Gunsmith Simulator, players start their day with the smell of fresh coffee and gun oil as they pick up jobs from "GunStock." They can diagnose and disassemble their orders, find broken parts, and then order new ones or make their own.
Players can also renovate forgotten weapons, clean off rust, apply fresh finishes, and even put on a fresh coat of paint. Once the guns are ready, players can test them out on the range before handing them back to their owners.
Game Hunters is a Warsaw-based independent company that specializes in creating games for PC. They are currently working with PlayWay S.A. to distribute the new title.
For more new game releases, see our news section.