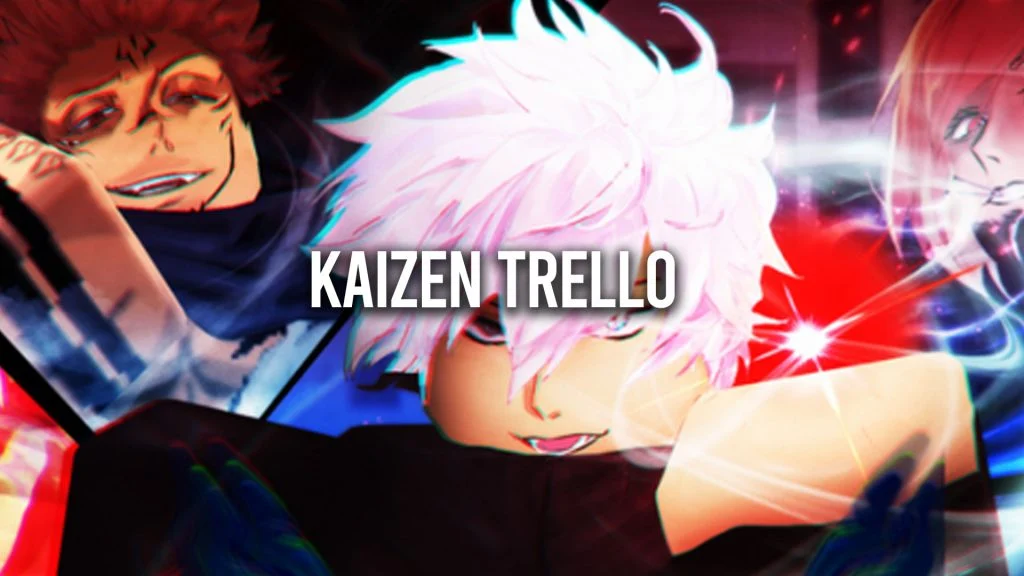 Kaizen is an anime-inspired Roblox game created by Grifon Games. The RPG-style experience lets players team up with friends to engage in PvP combat or take on evil spirits to become the best sorcerer. If you want to learn more about the game and master it, you probably need to do some research on your own. Trello is a great place to learn about Kaizen, and you can find the link to the board in the guide below.
If you love the game, you can visit our Kaizen codes page to get in-game freebies like clan spins, stat resets, and experience boosts. Our list is always up-to-date, so you can bookmark it and visit it any time you want to check for new rewards.
Kaizen Trello Link
The Kaizen Trello link is: https://trello.com/b/Ak4omUkf/kaizen-info
The Kaizen Tello board contains the game's general information, story quests, cursed energy, fighting styles, weapons, clans, enemies, bosses, NPCs, places, and more. If you want to know more about Kaizen, you'll probably find it on the Trello, so click the link above to check it out.
Kaizen Discord Server
The Kaizen Discord server link is: https://discord.gg/nHCtHwQNxv
The Kaizen Discord server has several channels and chat rooms. You can find sections for announcements, sneak peeks, updates, and a ticket and support system for any in-game issues. Additionally, you'll find various events at any given time, which is a good opportunity to meet fellow Kaizen players and even get some freebies if you're lucky!
Is there a Kaizen Wiki?
There is no official Kaizen wiki at the moment. The Trello board is the closest thing to a formal "wiki" at the moment and contains pretty much anything you might need to know about the game. A few boards within the Trello contain information you may find useful, particularly a list of clans, cursed energy, and fighting styles. We'll update you if the developers add an official wiki at any point in the future.
You can visit the Kaizen page on Roblox to play the game. Feel free to visit our Roblox section to find more awesome Roblox games and claim some in-game freebies.