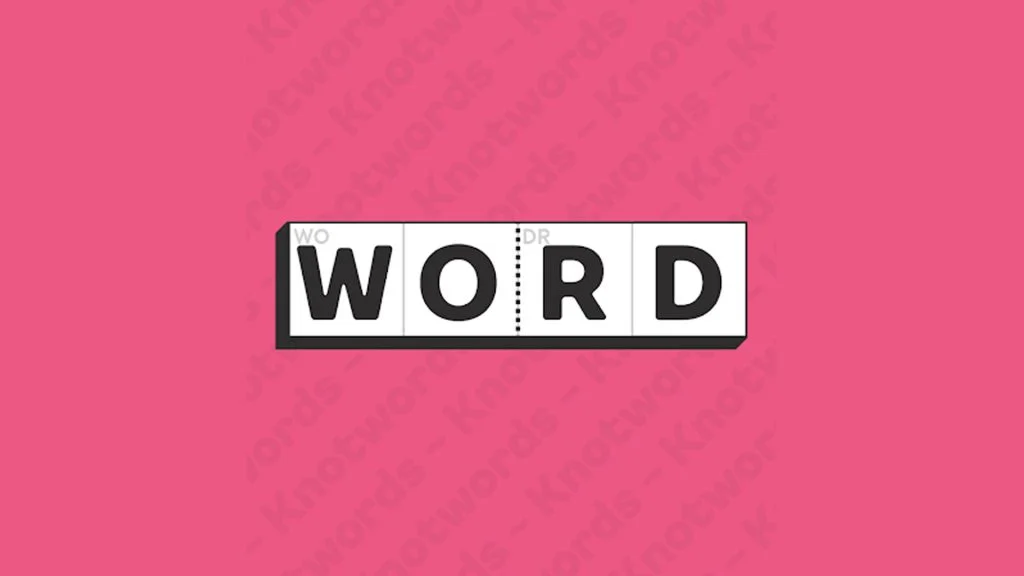 Knotwords is a word game developed by Zach Gage and Jack Schlesinger. The game has a few different puzzles to try out, including a monthly playbook, a daily classic, and a daily twist. The anagrams can get tricky, so that's why we have the Knotwords Friday, May 6 answer to the daily puzzle for you.
If you're looking for more Knotwords answers for previous days, you can visit our Knotwords section to browse through all of the puzzles.
Knotwords May 6 2022 Answer
The Knotwords answer for the May 6, 2022, daily puzzle is:
Across
ASHY
SNAP
OHS
NUISANCE
SHANGHAI
SIDESHOW
CROSSING
Down
SIS
UNCOUTH
HI
PASSENGER
SEVENTH
HEN
PREVIEWS
Definitions & Hints
ASHY – Having the color of ashes.
SNAP – A quick breaking or cracking sound or the action of producing such a sound.
OHS – Plural form of oh (expression of surprise).
NUISANCE – A minor annoyance or inconvenience.
SHANGHAI – To force or trick (someone) into joining a ship which is lacking a full crew.
SIDESHOW – A minor attraction at a larger event such as a circus, fair, music festival or similar.
CROSSING – An intersection where roads, lines, or tracks cross.
SIS – Shortened form of sister – (A daughter of the same parents as another person; a female sibling.)
UNCOUTH – Unfamiliar, strange, foreign.
HI – A friendly, informal, casual greeting said when meeting someone.
PASSENGER – Plural form of passengers – (One who rides or travels in a train, motor vehicle, boat, ship, ferry, hovercraft, aircraft, etc., but who does not operate it and is not a member of the crew.
SEVENTH – The ordinal form of the number seven.
HEN – Hence.
PREVIEWS – Plural form of preview (A foretaste of something.).
Knotwords FAQ
Where can I play Knotwords?
Knotwords is available to download and play on the App Store, Google Play, and Steam. The base game is free-to-play, but users can subscribe for $4.99/year or $11.99 for lifetime access to more puzzles, more hints, statistics, and customization.
How do I play Knotwords?
The objective of Knotwords is to solve the anagrams presented to you. Each puzzle typically consists of intersecting anagrams that you can solve to make words in a crossword-like grid. Players can access hints along the way and even track their progress with a paid subscription. Invalid guesses are automatically highlighted in pink.
When does the Knotwords daily puzzle reset?
Knotwords' daily puzzle resets every day at midnight local time. Players can access all the previous daily puzzles for the week and access the archive with a paid subscription.
Check back daily for more Knotwords answers to the daily puzzle. Visit our post on games similar to Wordle for more word games to exercise your brain.