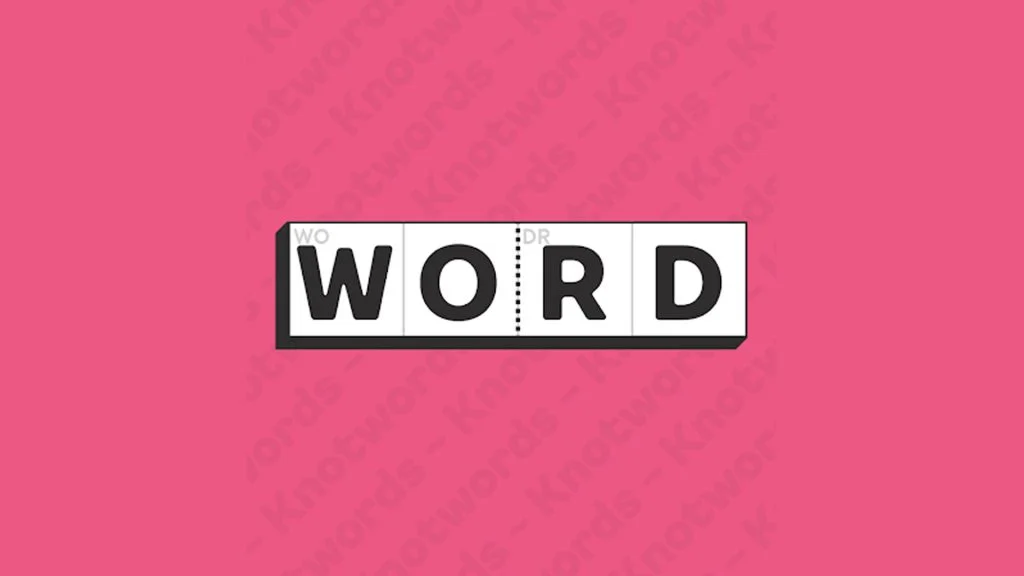 Knotwords is a word game developed by Zach Gage and Jack Schlesinger. The game has a few different puzzles to try out, including a monthly playbook, a daily classic, and a daily twist. The anagrams can get tricky, so that's why we have the Knotwords Sunday, May 8 answer to the daily puzzle for you.
If you're looking for more Knotwords answers for previous days, you can visit our Knotwords section to browse through all of the puzzles.
Knotwords May 8 2022 Answer
The Knotwords answer for the May 8, 2022, daily puzzle is:
Across
TRIVIA
ACCOUNTS
TAD
HI
ITEM
PUNISH
IS
NEAR
DO
VAN
ELSE
ANY
FASTEST
OR
BY
AHA
CUB
SPARE
ARCH
AWASH
ELK
ILL
WHENEVER
DAM
PIPING
EXISTING
Down
ATTITUDE
AID
RAT
BUS
LAD
IDENTIFY
PALM
ME
SAW
AS
RAW
APPRENTICESHIPS
LYE
HE
IT
SAB
PI
ACCIDENT
IN
SO
ARRIVING
OH
CUP
BRASHER
THINNING
SKY
SIS
Knotwords FAQ
Where can I play Knotwords?
Knotwords is available to download and play on the App Store, Google Play, and Steam. The base game is free-to-play, but users can subscribe for $4.99/year or $11.99 for lifetime access to more puzzles, more hints, statistics, and customization.
How do I play Knotwords?
The objective of Knotwords is to solve the anagrams presented to you. Each puzzle typically consists of intersecting anagrams that you can solve to make words in a crossword-like grid. Players can access hints along the way and even track their progress with a paid subscription. Invalid guesses are automatically highlighted in pink.
When does the Knotwords daily puzzle reset?
Knotwords' daily puzzle resets every day at midnight local time. Players can access all the previous daily puzzles for the week and access the archive with a paid subscription.
Check back daily for more Knotwords answers to the daily puzzle. Visit our post on games similar to Wordle for more word games to exercise your brain.