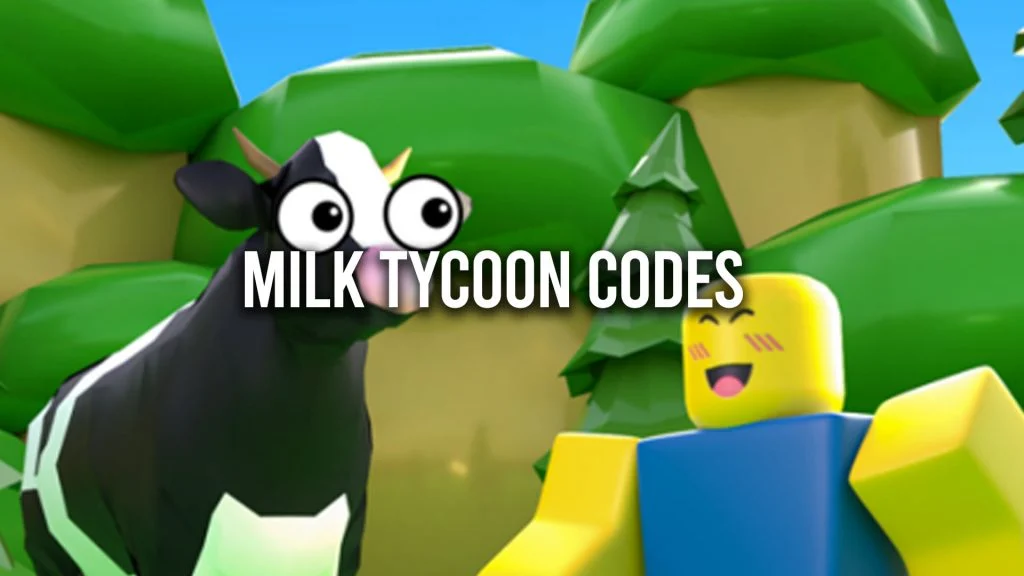 Any Roblox player will tell you there's a tycoon game for just about anything. Well, maybe not anything, but the list is certainly long. One of the newer tycoon games to hit the catalog is Milk Tycoon. In this game, players can raise the best cows and build the tallest tower possible to become the world's leading milk manufacturer.
New players can use the Milk Tycoon codes list below to get some free in-game cows. Cows are the most important asset of a milk mogul, so you'll want to use these codes while they last. The only thing is, these codes expire quickly, so make sure to check back daily for updates!
For more tycoon games, check out our Anime Power Tycoon codes list to get some extra in-game freebies.
January 30 2023: We checked for new Milk Tycoon codes.
Milk Tycoon Codes
Active Milk Tycoon codes:
Moostache: four cows
Moosterious: one chocolate ocw
Mooch: three cows
Cheesy: five cows
Cowherd: four cows
Moomoo meadows: three cows
Miscowculation: four cows
Cowntry: four cows
Mooment: four cows
Lawn mooer: four cows
Moochas gracias: one chocolate cow
Bullseye: four cows
Cowmedian: three cows
Legend Dairy: three cows
Moosic: four cows
Cowculus: three cows
Deja moo: three cows
Moogan Freecow: one chocolate cow
Moona Lisa: two cows
Cowinator3000: three cows
Cow tower: three cows
Expired Milk Tycoon codes:
What are Roblox Milk Tycoon Codes?
Milk Tycoon codes are strings of letters and numbers given out by the game developer. These limited-time codes can be redeemed in-game for free cows, which you'll want lots of to build the biggest and best milk tycoon in Roblox. Codes expire after a short time, so check them often to avoid missing out on freebies.
How do I redeem codes for Milk Tycoon?
Milk Tycoon players can redeem codes by following the steps below:
Launch Milk Tycoon on the Roblox platform.
Tap on the Codes icon on the right side of the screen.
Enter a code into the code redemption box.
Hit Redeem and enjoy your in-game rewards.
How do I get more Milk Tycoon codes?
The best way to get new codes for Milk Tycoon is by following the Milk Tycoon Roblox page. You can also join the Roblox group to stay up-to-date with any announcements. We monitor all the known code sources here and add them to our code wiki for your convenience, so follow along if you never want to miss out on freebies.
To play Milk Tycoon, download the Roblox application from Google Play and the App Store.