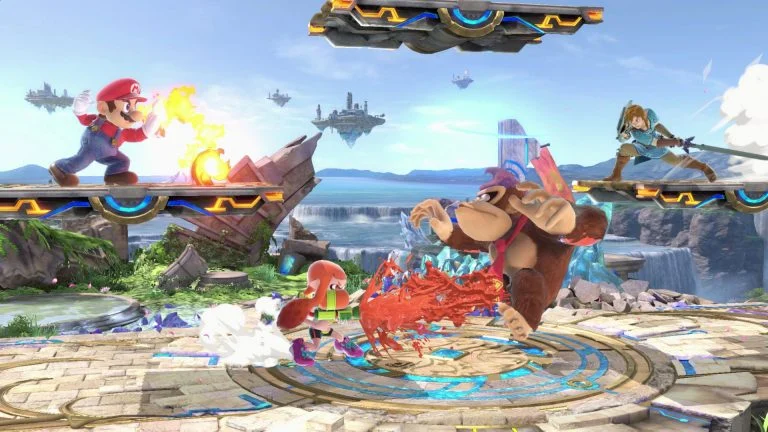 Nintendo has officially announced another potential replacement for the Smash World Tour — and there's no telling how the community will react.
As announced in a post by Generation Esports, Nintendo will partner with the organization to bring Super Smash Bros. Ultimate, Mario Kart 8 Deluxe, and Splatoon 3 Esports tournaments to gamers, starting with their Middle School Esports League. 
This may shock many in the gaming community, specifically those in the Super Smash Bros. community, as the long-running fan-managed Smash World Tour was forced to shutter just weeks before its first event in 2022 due to "licensing issues" with Nintendo. While other tournaments, specifically Panda Global, do exist for the game, this is another sign that Nintendo wants to be more selective with who it partners with when it comes to Esports. 
What is Generation Esports?
According to the Generation Esports site, the organization is a competitive tournament platform that manages tournament operations and hosts tournaments for a variety of ages, from middle school to college. In addition, the organization provides scholarships to students and centers itself on "scholastic gaming."
It's understandable if you're somewhat confused about the prospect of a "Middle School Espots Leauge," because we were too initially. According to the release,
"As a leader in scholastic competitive gaming, our mission is to foster every facet of student growth to support and create access for middle schools nationwide like never before.

In partnership with Nintendo, we're rolling out Nintendo Switch systems and software to numerous middle schools, enabling them to participate in the free-to-compete MSEL Spring Major."
What do you think about Nintendo's move? Do you think Generation Esports tournaments could one day rival the defunct Smash World Tour? Let us know your thoughts in the comments section below.
For more news like this, see our News Section.