Pet Race Clicker is a Roblox Experience created by Obtain The Grain. Like other Roblox games where you click and race, in Pet Race Clicker, you get different kinds of pets that you can race against other players to gain Paws, which you can then use to get boosts and upgrades to go even faster. You will need all the boosts and additional items you can get in the game to achieve supersonic speeds.
You can use Pet Race Clicker Codes to obtain more Paws and boosts, making your pet run even faster. Without these, then you'll be stuck at the default slow speed, and you'll never be able to level up your pet. The developer often changes these codes or adds new ones, so check back here for additional codes.
If you'd rather mine deep into the earth's surface, check out our Mine Racer Codes. Get more codes for your favorite Roblox experience by visiting our Roblox game codes page.
May 26 2023: We checked for new Pet Race Clicker codes.
Pet Race Clicker Codes
The Pet Race Clicker codes are:
Zombie: Rewards
ShowSpeed: 60,000 paws
gothamcity: 50,000 paws
You can thumbs up Pet Race Clicker on Roblox to encourage the game developers to release even more codes. Often, developers will release more codes the more popular their game becomes–so by doing this; you're encouraging them to release even more codes. Favorite and Follow Pet Race Clicker, so you are always up-to-date with the latest in the game.
How to Redeem Codes in Pet Race Clicker
To redeem codes in Pet Race Clicker, launch the game, then click the Twitter icon to the right of the screen. Copy and paste a valid code into the field under Codes, and hit the green Redeem button.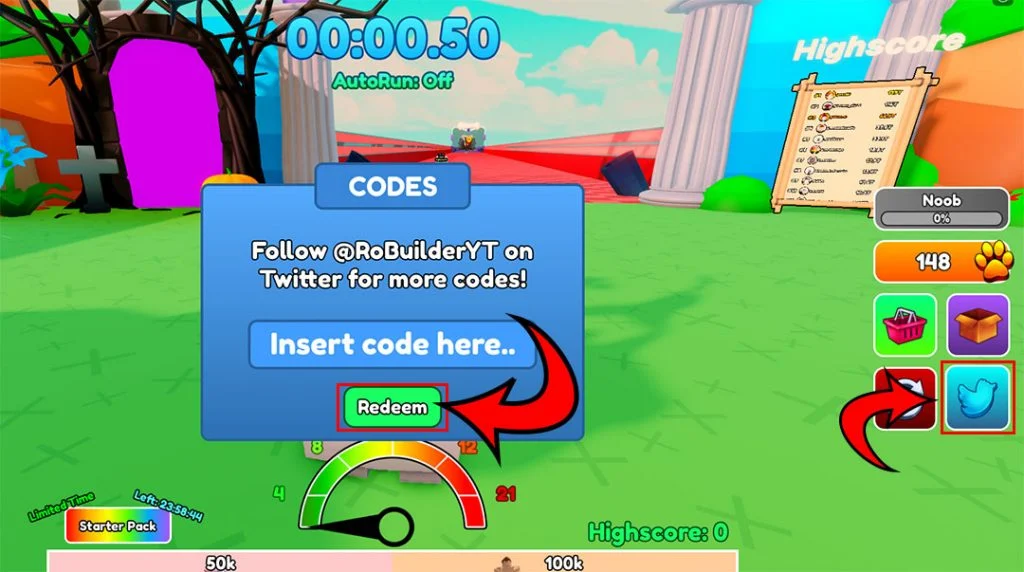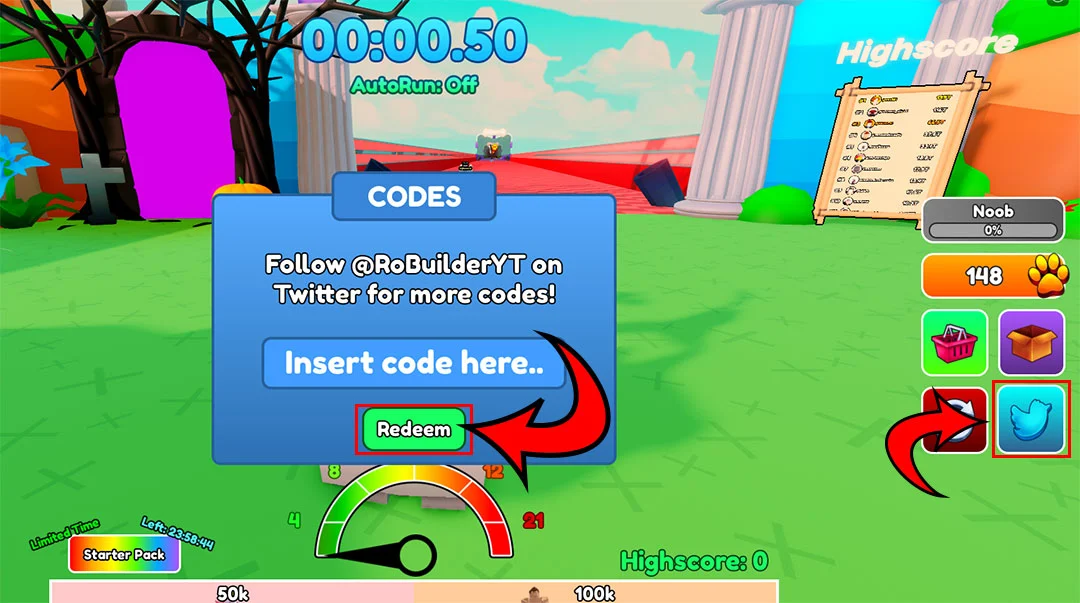 To play Pet Race Clicker, download the Roblox application from Google Play and the App Store.