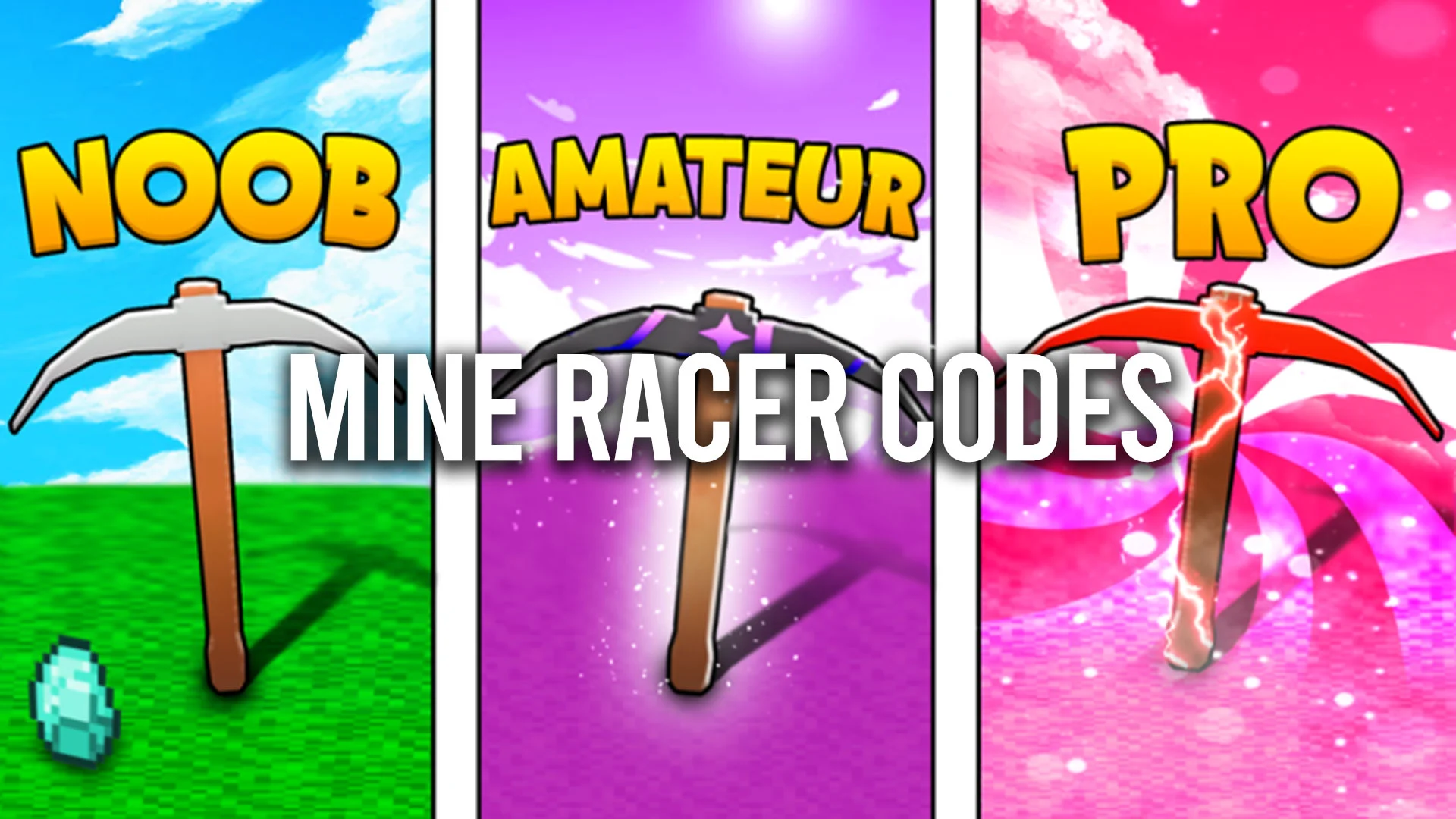 Mine Racer, created by Rice Bowl Studios, is a Roblox Experience where you must dig as fast as possible to get deeper than anyone has ever gotten in history. As you go deeper underground, you gain more coins that you can use to get free boosts and new pickaxes to dig even faster.
Use our Mine Racer Codes for free boosts and coins to improve how fast you can dig and reach the depths of this fun Roblox game. The codes won't last forever, and new ones release all the time, so make sure to bookmark this page and check back often for updates!
Check out more game codes by visiting our Fly Race Clicker codes, Anime Adventures codes, Pet Simulator X codes, and ASTD codes pages.
January 31 2023: We checked for new Mine Racer codes.
All Mine Racer Codes
RUDOLPH: 40,000 Coins
GIMMETHATCROWNDUDE!: 35,000 Coins
HAPPYNEWYEAR!: 7,000 Coins
FIREWORKS!: 500 Trophies
SCREAMERS!: 5,000 Coins
THUNDER!: 800 Trophies
75KLIKES: 75,000 Coins
THANKYOUBLOXER!: 10,000 coins
SNOWMEN!: 10,000 coins
SNOW!: 10,000 coins
CHRISTMAS: 10,000 coins
SANTACLAUS: 10,000 coins
SANTASLITTLEHELPERS: 30,000 coins
50KLIKES: 50,000 coins
MOONWORLD!: Boosts
WIK: Boosts
SEMERRE!: Boosts
25KLIKES: 950 wins
100KMEMBERS!: 5000 coins
10KLIKES: 150 wins
5000LIKES: 5000 coins
UPDATE3: 5000 coins
THANKYOU!: 5000 coins
WORLDCUP: 5000 coins
SECRET: 5000 coins
500LIKES!: 1000 coins
UPDATE2: 5000 coins
RELEASE!: 500 coins
How to use Mine Racer codes
To redeem codes in the Mine Racer game on Roblox, walk up to the Twitter platform while waiting for a new game to load. Copy and paste a valid code into the field, then hit the green Confirm button.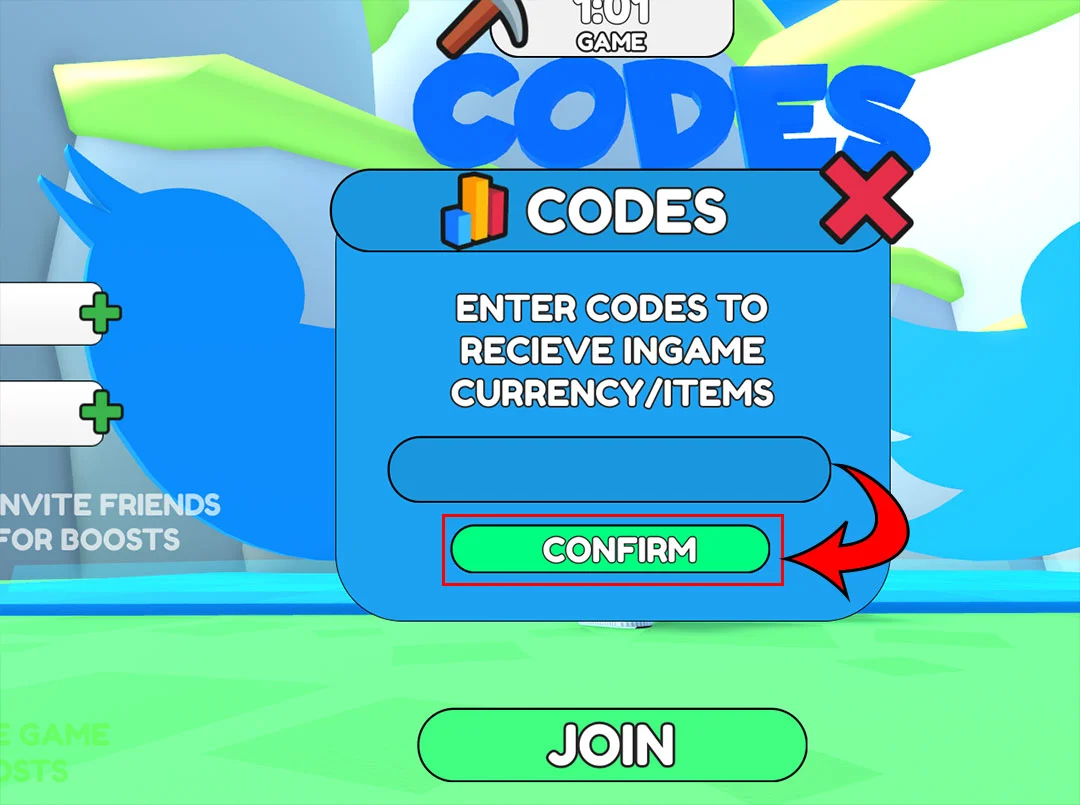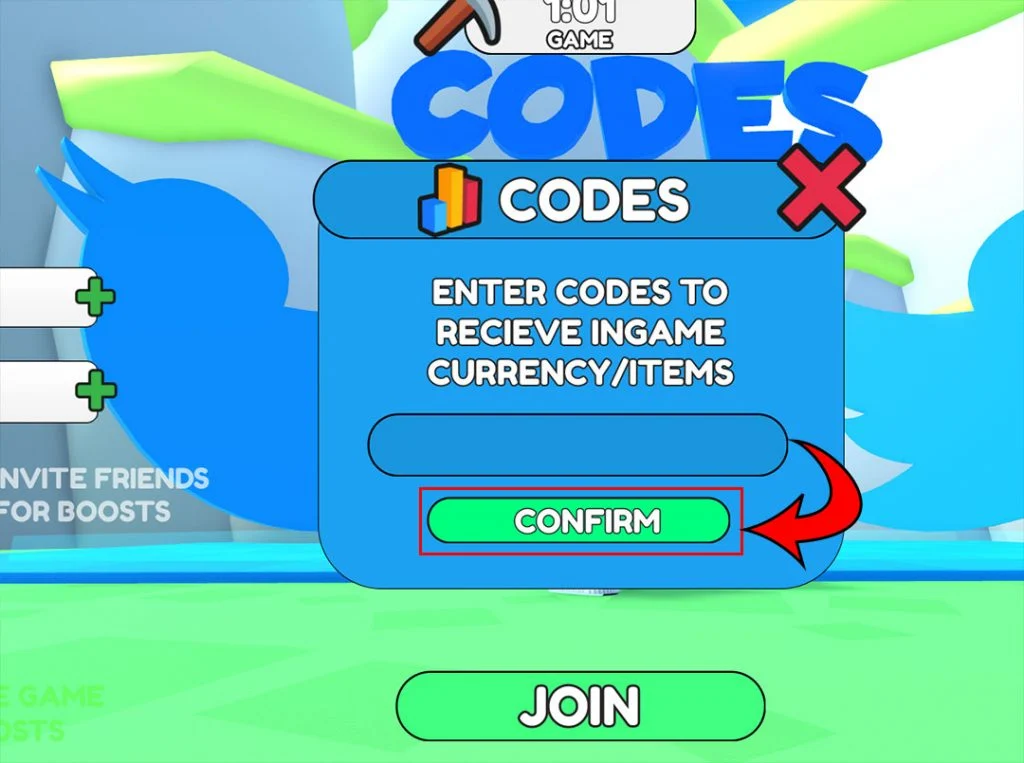 How to get more codes for Roblox Mine Racer
The best spot to get new codes is by either following the Roblox game page or following the developers on social media. The game developer generally releases codes during new content updates and when the game hits new milestones. You can visit the Roblox page and give it a thumbs up if you enjoy the game to support the developers and contribute to the "likes" goal for more codes.
Visit our Roblox guides wiki page for more codes and walkthroughs for your favorite games.