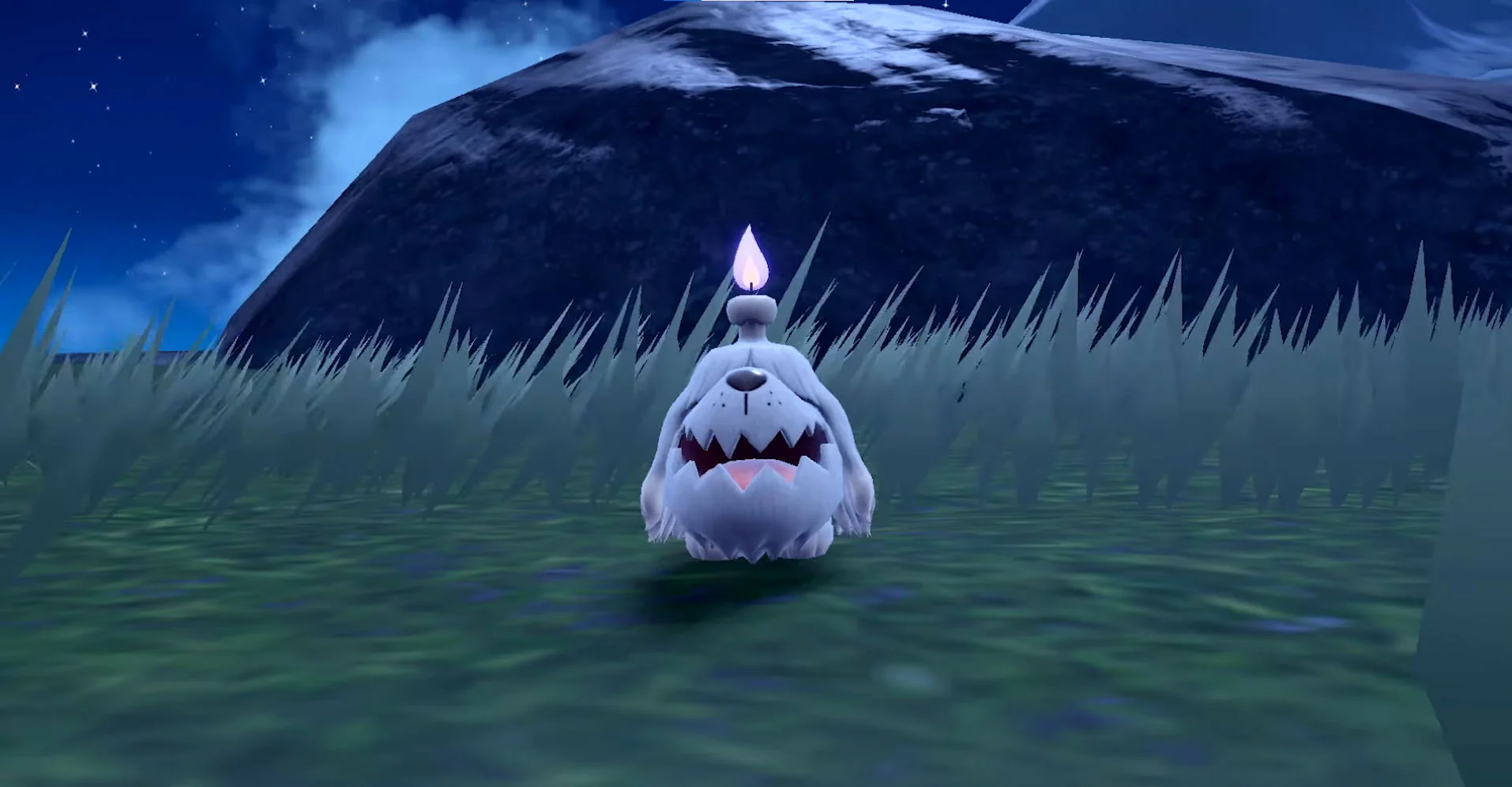 Ghost-type Pokemon are perfect for getting you into the spooky spirit this season! These Pokemon will surely send a shiver down your spine with haunting appearances and otherworldly powers. In the new trailer for Pokemon Scarlet and Violet, we glimpse some of the ghosts appearing in the game. From Ghastly to the Gengar and everything in between (no, not just Haunter), there are sure to be plenty of Ghost-type Pokemon to choose from in this fantastic addition to the Pokemon series. One of these ghosts, however, is a brand new addition to the Pokemon franchise, and it is a very cute ghost puppy named Greavard! Keep reading for the Pokemon Greavard announcement, trailer, and details.
Pokemon Greavard – New Ghost-Puppy Pokemon
Ghost Pokemon don't all have to be scary; in fact, they can be adorable. With the brand new Greavard, the blue ghost puppy Pokemon recently revealed in a spooky trailer; players won't have to be afraid anymore. 
Greavard features a glowing candle on its head that stands on the ground like a memorial as it remains buried in the ground (get it, like a graveyard). When the trainer approaches Greavard, it emerges and reveals its cute form for the trainer to capture.
Watch the trailer for yourself here:
While there is not much else known about Greavard, players can get their hands on the new Pokemon when Pokemon Scarlet and Violet release on November 18, 2022. Until then, players have time to decide if they want to add this adorable ghost puppy to their roster.
For more on the latest Pokemon news, check out our News Section.