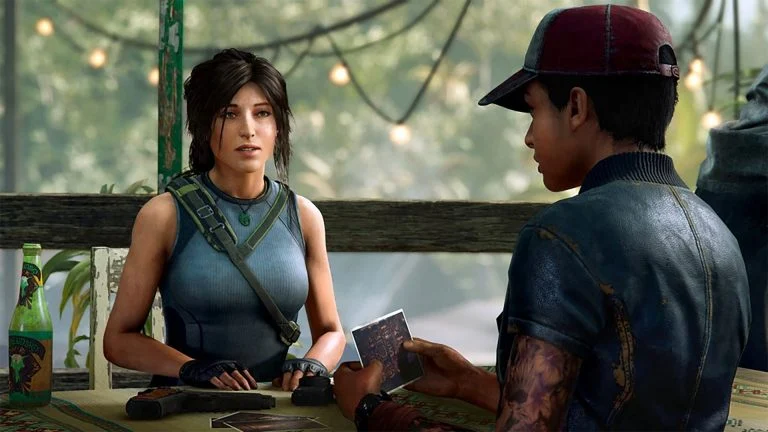 PowerWash Simulator, the meme-worthy simulation game that tasks players with spraying down and cleansing various items and structures, is strangely getting a free Tomb Raider tie-in DLC on January 31, 2023.
While it certainly didn't win any Game Awards this year, PowerWash Simulator, developed by FuturLab, was a surprise hit when released last year. Players found something gratifying about taking something dirty and completely scrubbing it down, with the game achieving Overwhelmingly Positive reviews on Steam.
Now, the game is receiving a new update, this time with a beloved, world-known IP, Tomb Raider. If you actually think about it — this all makes sense if you consider that Square Enix, publishers of PowerWash Simulator, also publish many of the Tomb Raider games.
When Does the Tomb Raider Crossover Happen?
Players will be able to clean Laura's mansion at 9 a.m. EST / 12 p.m. PST / 5 p.m. GMT on January 31, 2023, for PlayStation 4, PlayStation 5, Xbox One, Xbox X|S, PC, Nintendo Switch, and Android devices — meaning that regardless of what platform you have or don't, you can clean her house when the update drops. 
In addition to the Tomb Raider mansion, the development team also plans to roll out a new patch — the details of which will release at the end of the month. 
In a world where you can play as Goku in Fortnite, it's no surprise that gaming has more crossovers. What is surprising, however, is that PowerWash simulator managed to wrangle a collaboration that may actually attract new Tomb Raider fans to the game. 
The 30-second clip shows off some of the locales you'll be able to clean when the crossover drops on January 31.
Did this article entertain you? Get more gaming news in our News Section.